The real estate industry in the UAE, and Dubai in particular, experienced a very eventful year. During the robust economic rebound following the COVID-19 outbreak, as well as the hosting of Expo 2020 Dubai and the adjacent 2022 FIFA World Cup, records frequently fell as prices and transactions increased.
High-net-worth individuals have flocked to the UAE in the past 18 months despite global economic difficulties, which has boosted the luxury sector—with a 22% increase in the number during the following five years.

Dubai property market is poised to have a record-breaking year in 2023 after recording 89000 sales transactions as of November 2022, up from 61000 deals in 2021. This is a considerable increase of 46% over the previous year and a 38% increase over the market peak in 2013.

Dubai Real Estate Market Outlook For 2023
According to the most recent data formulated by our property company in Dubai, property prices are predicted to rise by an average of up to 20% in 2023, with the luxury market continuing to dominate with a growth rate of 13.5%.
As per the latest Dubai real estate news, the other crucial element in the 2023 outlook is the supply.

The 2023 prime residential projection of 13.5 percent is supported by a clear demand-supply mismatch as well as a positive economic backdrop because developers have not responded to the buoyancy in demand as we have seen in previous cycles and supply is still constrained.
In fact, by the end of 2023, it is predicted that the UAE will have one of the economies with the quickest growth rates. Homeowners and investors alike will gain confidence from a return to steady and sustainable growth.

Popular Areas in 2023

With respect to the apartment and commercial rental market in Dubai, Palm Jumeirah saw the biggest price increase of 5%. Similarly, Downtown Dubai had the highest rental apartment occupancy rates at 4.4%.
Along with the aforementioned places, Dubai Marina, Jumeirah, and JBR are predicted to be the key rental real estate markets in 2023.
Dubai's status as a top tourist destination, changed government regulations, loosened visa requirements, and an expat-friendly environment—a mix of all these things that have contributed to the success of the Dubai real estate market. They will nonetheless contribute to the sector's success in 2023.

Will Rents Go Down In 2023 In Dubai?
The year 2023 will see rent increases in Dubai, particularly in the most sought-after locations where demand is surpassing supply. While moderate rental increase is projected in areas with lower rents. The rentals in the emirate have been falling since 2014.
But as more foreign employees started to return after the pandemic, they began to rise. High-net-worth individuals flooded the market as the job market improved.

When it comes to apartments for rent in Dubai, rents will probably continue to rise as long as there is a supply deficit in the primary market. Given that, we expect this market sector to see moderate rental growth.
The majority of the incoming supply is shifting to areas with more accessible and reasonably priced apartment buildings.

Related: Will the UAE Property Rental Prices Decrease In 2023?

Can Dubai Landlords Increase Rent After 1 Year?
Yes. Nevertheless, during the term of your lease, your landlord is not permitted to increase your rent. That's because the Dubai Land Department (DLD) mandates that if a landlord intends to raise the rent, they must provide tenants with at least a 90-day notice.
What is the maximum legal rent increase?
Rent increases are permitted by landlords as long as 90 days' notice is given before the lease's expiration. The landlord, however, is only permitted to increase rent up to the restrictions established by the Dubai Land Department. in a pickle?
By using the RERA Calculator provided by the Land Department, you can determine the maximum increase that can be made.

Property Management and Dubai Property Prices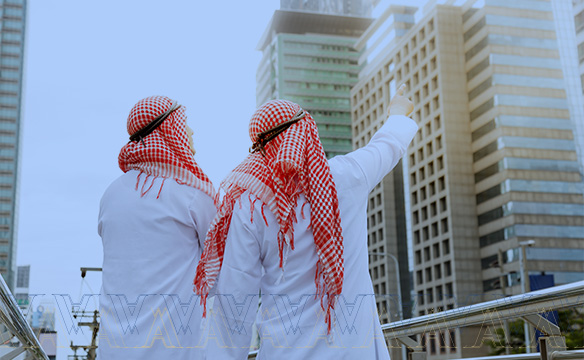 Using technology, you can manage your rental properties from far away. The property management sector in Dubai has undoubtedly been completely transformed by technology.
The traditional method is giving way to the new school, where both tenants and landlords may use a sleek smartphone app to log in and request maintenance or make rent payments immediately.
Many of Dubai's most discerning real estate tycoons have made use of newer technology like artificial intelligence, machine learning, and a bevy of other cool newfangled devices, which have generated a lot of buzz.

If you're in the market for a new home but haven't had a look around yet. Your finest option for starting your tenancy with the least amount is a cornucopia of technology gurus.
Moreover, for housing to become affordable, housing prices will need to drop by between 5 and 20%.
Over the previous two years, Dubai's average home cost has climbed by nearly 25%.
To make homes affordable for middle-class families in light of the tightening housing market and rising cost of living, prices must decrease. Some analysts, however, believe that prices might not go down.

The "Intelligent Cities" Initiative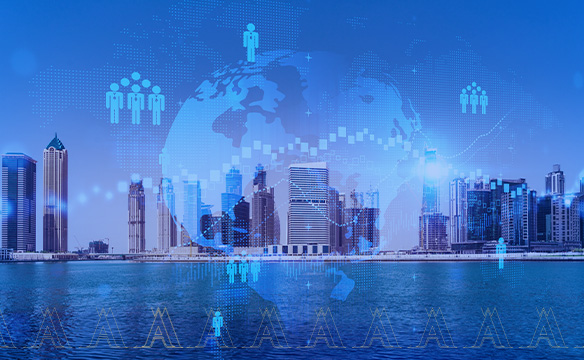 A rising number of real estate-related projects have been put in place to increase environmental sustainability and improve human lifestyles, attracting investors from all over the world.
The strategy focus area "Intelligent Cities" is the reason for this. It is generally expensive to make buildings greener to satisfy the needs of regulators, investors, and renters.
It is estimated that decarbonizing the built environment will cost $5.2 trillion over the course of the next ten years alone.
Green certificates, however, can result in a rent premium of 6% and a sales premium of 7.6%, according to studies on the value of the "green premium" in real estate.

Real Estate Future Growth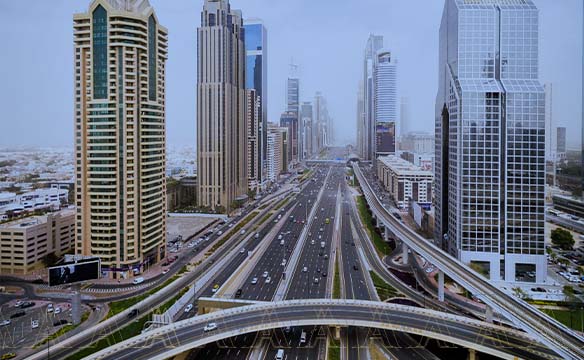 China is the key driver of future growth. Almost three years ago, when Chinese investment in Dubai was expanding at its strongest rate, the market saw a little decline.
We anticipate that this bottleneck will shortly unwind, benefiting the Dubai market in the process.
A new population is also expected to move to Dubai as gaming is introduced in the region, adding a new demographic to the mix of demand.

Finally, more people are choosing to acquire real estate, which is boosting demand once more as rent prices continue to rise at their quickest rate and banks continue to extend personal loans.
With borrowing rates constantly rising and the three-month Emirates Interbank Offered Rate, or EIBOR, reaching 3.8%, it will be fascinating to see data on mortgage numbers at the end of the year.

Conclusion
In a nutshell, 2022 has progressed quickly with good sales across the board, from studio apartments for investors to big golf courses or sea-front homes for owner occupiers.
With the current stock shortage we observe for villas or high-quality apartments with beach views, we anticipate a similar pattern to continue in 2023.
Although there have been new villa developer launches, the supply of finished villas will be severely constrained while these take three to five years to deliver.
Hence, we predict that the Dubai real estate market will continue to experience great demand in the coming year and will set new records in 2023.

Looking for commercial and residential Dubai property for rent? Get help from our real estate agents today. We will assist you in finding properties in Dubai.