As more expats move to Dubai every year, it is crucial to understand rental property legislation. In Dubai, tenants who are unaware of their rights regarding rental property are more susceptible to unethical landlord contract amendments.
The most frequent type of contract disagreement between landlords and tenants is rent increases. Tenants should be aware of the variables that affect rent hikes and their legal options in the event of a disagreement before signing a lease.

The greatest resource to comprehend Dubai's rental property rules is the Real Estate Regulatory Agency (RERA), which is part of the Dubai Land Department (DLD).
Thus, utilize the information provided in this blog as your guide to renting Dubai property.

The Need for Rent Freeze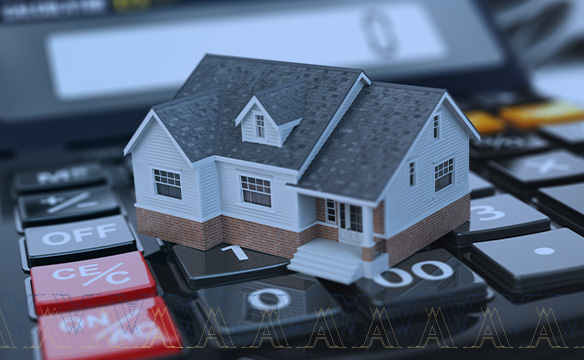 With the rise in rental index Dubai and prices of property in Dubai, the harsh pill of the rent rise would have to be swallowed by tenants who were unable to find adequate alternatives.
Some Dubai residents would have been forced to leave the city under more terrible circumstances, particularly in light of the COVID-19-related economic constraints that have been in place for the past year.

Related: Best areas to rent in Dubai

Rent Freeze Declaration by Dubai Land Department
A potential new rule that would temporarily freeze rental agreements for three years was announced by the Dubai Land Department in January 2021, but no details regarding the impacts were given.
Enthusiastically anticipating that their current leases would "freeze," tenants failed to take the necessary and customary measures to approach their landlords to negotiate new leases as a result of their confusion.
The confusion and disagreement that followed resulted in a large number of cases for the Rental Dispute Committee to resolve.

The DLD's announced law has not yet taken effect as of the date of publishing. Therefore, rents have not been frozen.
The Landlord and Tenant Law (2008), as amended, continues to control the landlord's ability to raise the rent; hence, the same rules are in effect as they were before the DLD statement.

What Is Rent Freeze Law? What are Its Objectives?

So, the main goal of the rent freeze law is to provide tenants with relief and direct them toward more security while moving inside Dubai. The yearly difficulty of numerous rent increases is one that Dubai's residential residents must always contend with.
The rent freeze rule is anticipated to slow down the rate of rent rises and raise occupancy rates, making the Dubai real estate market more appealing to tenants.
This new rule establishing a rent freeze aims to stabilize the real estate market in Dubai, relieving concerns about rising rents for both tenants and landlords, whose unhappiness at not being able to raise rates should be offset by the decreased likelihood of their property going unoccupied.
According to the DLD, this regulation will promote and encourage investment in Dubai and raise the occupancy rate of the Emirate's real estate properties.

Can My Landlord Increase the Rent?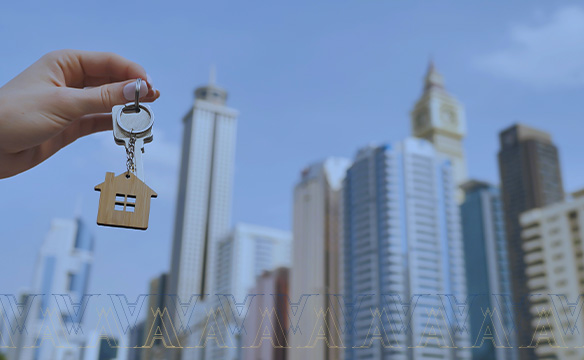 Yes, to answer briefly. Nevertheless, during the term of your lease, your landlord is not permitted to increase your rent.
That's because the Dubai Land Department (DLD) mandates that if a landlord intends to raise the rent, they must provide tenants with at least a 90-day notice. If you agree to the rent increase, your lease will be renewed with the increased rental cost.

What Is the Maximum Rent Increase Allowed in Dubai?
You must know your rights for rent increase as a tenant in Dubai.
- No rent increase is allowed for apartments for rent in Dubai if the current rent is less than 10% below the typical market rental rate.
- A maximum increase of 5% is allowed when the rental rate is between 11% and 20% below the average market rental rate.
- A maximum increase of 10% is allowed, and the rental rate must be between 21% and 30% below the market average.
- A maximum increase of 15% is allowed when the rental rate is between 31% and 40% below the market average.
- A maximum increase of 20% is allowed if the rental rate is more than 40% below the average market rental rate.

Who Will Benefit Most from The Rent Freeze Law?
The law imposing a rent freeze will primarily benefit landlords of residential properties. As a result of the regular rent increases and price of houses in Dubai, they will now be able to draw in a large number of new tenants who were previously reluctant to rent nicer and more opulent houses.
In addition, as more people are working from home as a result of COVID-19, this trend will increase demand for residential real estate. These portend good news for the residential market in the years to come.

Is There a Rent Freeze Option for Commercial Properties?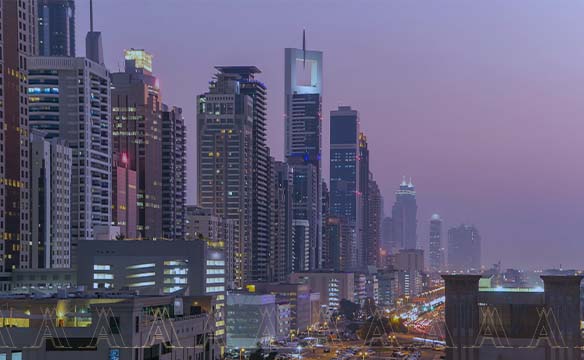 Although it is uncertain, we think that the rent freeze will only apply to residential buildings and not commercial ones. Also, we predict that the three-year freeze won't apply to malls either.

Related: Why you should open your business in Burj Al Nahar Mall

Contract Amendments
The DLD states that landlords are required to provide tenants 90 days' notice before making any modifications to the lease, including terminating it or raising the rent.
If the landlord fails to give 90 days' notice of a rent increase, tenants may legally object to the increase.
If the tenant does not agree to the modified conditions of the lease, they may file a complaint with the DLD's Rent Disputes Settlement Centre. 3.5% of the rental sum is the fee for filing a case with the rental committee.

Some Issues that Need Clarification
Both landlords and tenants are interested in knowing whether the Dubai rent freeze rule will apply to a specific type of property or to all types, such as residential, commercial, and industrial properties.
The cap's duration—whether it will end after three years or continue—is still a subject of debate. DLD has not yet clarified whether or when this moratorium will apply to recently signed contracts as well as existing leases.
The existence of lock-in periods, the extent to which free zones will be covered, and any residential property categories that will be specifically excluded must all be made clear to landlords and tenants.

Wrap Up
In the Emirate of Dubai, the laws expressly outline the rights of landlords and renters in order to fairly balance the power between the parties.
It is clear that tenants have the right to remain in their homes unless there is an urgent legal justification, and that landlords have the right to increase rent following a set method.
Both landlords and tenants are recommended to familiarize themselves with Law No. 33 of 2008 in order to avoid paying additional fees by submitting their concerns (the Landlord and Tenant Law).
If either party is uncertain regarding a particular provision, it is always preferable to seek the advice and assistance of an experienced real estate agent.

At Al Majid Property Co. LLC, we can help you find properties in Dubai at 0% commission. Get a free consultation today.