Have you located the ideal rental property? The first item on your list should be registering Ejari in order to jointly safeguard and formalize your relationship with the landlord. In Arabic, the word "Ejari" means "My Rent."

But how does Ejari registration in Dubai work and how does one sign up for it? Let's discuss everything in detail.

What is Ejari in Dubai?


Ejari is a system that controls the agreement between landlords and tenants in Dubai in this context. Under the terms of "Law 26 of 2007 by RERA," it was started in 2007 through an effort of the Real Estate Regulatory Agency (RERA).
When renting a home in Dubai, you must first complete the Ejari online registration process.

In order to prevent any potential issues between landlords and tenants, Ejari is found to guarantee that all private rental contracts are drafted legally, formatted in accordance with a government-authorized format, and publicly document the accepted rental fee.

How Does Ejari Work?
Ejari was founded in order to assist in resolving frequent rental disputes and safeguard tenants from fraud. It's been required since 2010. To be deemed legal, every tenancy agreement, including any subsequent renewals, must be registered in the Ejari system.

The regulations have tightened up over the last 10 years, and several activities have been outlawed, like letting estate agents or third-party websites register a contract on the tenant's behalf.

According to the law, all lease agreements for real estate in Dubai must be submitted online through the official site, a cutting-edge system designed to safeguard the interests of both landlords and tenants in the area.

Ejari: 

- Assures that all private rental agreements are created properly and according to a framework that has been approved by the government.

- Is a crucial initial step in setting up your DEWA account for water and energy.

- Officially documents the agreed rental price.

Benefits of Ejari System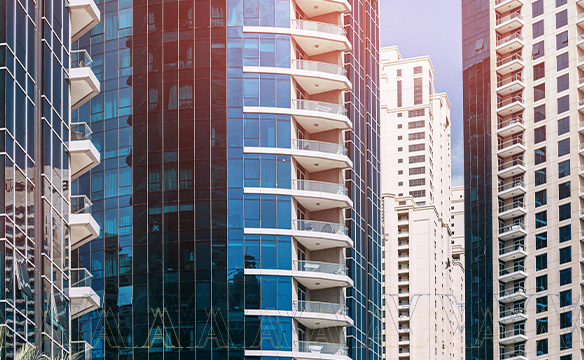 The Ejari system has a number of advantages besides ensuring the transparency and clarity of all rental transactions in the emirate:
- There is no room for fraud or tampering with documents by either the landlord or the tenant, which again clarifies if there is any dispute in the future.

- As a renter, it can help you do the necessary background check on the landlord and the property by requesting historical data to be more aware of the arrangements you are getting into.

- The system makes sure that landlords and tenants get along well.

- It aids in reducing slum housing and unjust real estate market exploitation.
Process for Ejari Registration in Dubai
The ideal way to apply is through the Ejari official website if you need a quick and simple solution. This service is available through the Ejari system, which is the website of the Dubai Land Department.

Creating an Account on a Mobile App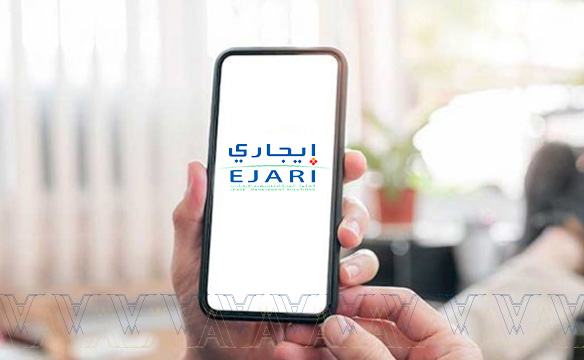 As an alternative, you can use one of these apps to upload your papers and register your tenancy contract: Dubai Now App or the REST app for Dubai.

In addition, to finish the procedure, you should do the following:

- Download the app and sign up using your passport, visa, and Emirates ID.

- Upload each of the registration-related documents.

Finally, for this strategy to work, your landlord must also have an Ejari app account. In around two working days after they have given the documents on the app their approval, an Ejari certificate will be issued.
An exclusive Ejari ID number will be part of the formal Ejari contract. You may quickly open a DEWA account by providing this number when you register online.

You will receive an Ejari number and a special barcode after enrolling. Given that an Ejari certificate is regarded as the attestation of the Ejari tenancy contract in Dubai, you must produce one when applying for the following reasons:

- DEWA

- Telephone and Internet service

- Commercial Licenses 

- Residence Visas.

Also, whenever you wish, you can download and print it from the official website.

Documents Needed for Ejari
You must provide the following paperwork when submitting an application through one of the centers:

- Tenancy contract

- Tenant's Passport (for non-GCC countries nationals)

- Security deposit receipt

- Tenant's UAE Visa (for non-GCC countries nationals)

- Copy of the title deed of the rented property

- Tenant's Emirates ID

- DEWA bill and previous Ejari if you are renewing

- Copies of the landlord's passport (if an individual)

- DEWA Premises Number (or copies of recent DEWA bills/Green bill accepted)

- Trade license (in the case of commercial properties)

Fees for Ejari Registration
The total cost to register through the app is AED 175.

- Top of Form

- Bottom of Form

- AED 155 for the registration (excluding VAT)

- AED 10 Knowledge fee

- AED 10 Innovation fee

But it costs a total of AED 239.75 to register with the real estate services trustees' centers.
- AED 219.75 (Including VAT)

- AED 10 Knowledge fee

- AED 10 Innovation fee
Ejari Registration Online
Ejari's website mostly functions as a gateway. You can complete your registration online by logging into Ejari.

How to Get Ejari Online
- Visit Dubai REST or the official Ejari website.

- Establish an Ejari account, enter your information, and attach all necessary papers.

- Send the application electronically after paying the fees.

- An application is received and examined by the concerned employee.

- If the request is granted, the contract registration certificate will be delivered by email.

How to Download Ejari Certificate?
You can download the Ejari certificate from here.

Ejari Renewal
If the lease period is up or they are about to move out of the rental property, tenants should renew their Ejari when a landlord is about to take on a new tenant.

Along with the aforementioned paperwork for Ejari registration in Dubai, you can complete this step online by logging in using the app and submitting the Ejari renewal documents.

How to Renew Ejari 
In Dubai, the cost of renewing your Ejari tenancy agreement is the same as the registration fee. Also, they provide you the choice of renewing your Ejari through trustees' facilities in Dubai rather than merely online. This ensures that you have complete freedom to select the best solution for you.

You won't be able to renew your current Ejari contract, though, if your previous ones haven't been entered into the system yet. In this situation, you must first register your prior tenancy agreement in accordance with RERA rules.

Documents Required for Ejari Renewal
- Original lease agreement. (Combination tenancy agreement).

- Original Emirates ID card of the applicant.

- A copy of the owner's passport that includes the signature page or an Emirates ID copy (both sides).

- A copy of the map or the title deed certificate, or both, if there isn't a land plot number specified in the contract or the owner's name differs from what is recorded in the system or the owners are heirs.

- A copy of the business license if the landlord or tenant is a business.

- If the tenant is an individual, a copy of the tenant's Emirates ID and passport page showing the residence visa.

- If a Power of Attorney was used to sign the contract, it is necessary. If the POA originates from outside the UAE, the UAE Foreign Ministry must certify it. A copy of the attorney's passport with the signature page, a copy of his identification, and a copy of the resident visa page are also required.
Ejari Renewal Fees
The cost to renew an Ejari account is the same as the cost to register. The price is AED 221.75

Ejari Cancellation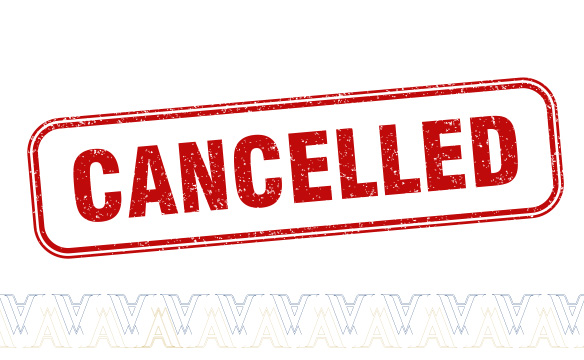 The landlord may contact any Ejari office in Dubai or download the cancellation form online and complete it after receiving the NOC (No-Objection Certificate) or cancellation letter. The cancellation process costs AED 30 and normally takes an hour once all the necessary paperwork is submitted.

How to Cancel Ejari Registration
Ejari can be canceled online using a variety of techniques. Any of the following procedures are available to you.

Cancelling Through Dubai REST App
- Open the Dubai REST app and log in or register.

- Provide all necessary information

- Provide the necessary documentation.

- Send the application in

- Go to the review. If your request is granted, you will receive an email.

Through The DLD Website
- Visit the website of the Dubai Land Department (DLD).

- Choose the "Services" tab.

- "Tenant" will appear in a drop-down menu.

- Press the "Real Estate Rental Services" button.

- Continue to "Ejari Contract Cancellation Request"

- Select the "green" tab in the top left corner, "Access this Service."

- Log in to your DLD account as a business user, a tenant, an owner, or any other user.
* The username and password for Emirates ID (Business users)

* Provide your Emirates ID, mobile number, title deed, and email address (for people, tenants, and owners).

Alternatives include:
- Sign in using UAE Pass
* To log in, enter your email address, Emirates ID, or mobile number.

* Proceed to complete the process.

When Should the Ejari Be Canceled?
There can only be one Ejari registration against a property, hence it is the landlord's responsibility to cancel it as soon as the tenant vacates. The new renter won't be able to register if the prior Ejari isn't cancelled.

Ejari Registration Centers
Tenants and landlords can also visit the designated Ejari typing centers in Dubai with the necessary documentation in addition to registering online. Locations of authorized Ejari centers include:
- Al Manara Centre

- Al Barsha Mall

- Oud Metha

- Port Saeed

- Zabeel
Please be aware that certain Ejari centers may operate at various hours. Prior to your intended visit, it is always preferable to confirm the times.

Why Is Ejari Important?
This method strives to guarantee that all private rental agreements are written into enforceable contracts and arranged in a manner acknowledged by the government.
Ejari is crucial because it safeguards, arranges, and maintains all of your information and records at the Real Estate Regulatory Agency and Dubai Electricity and Water Authority (DEWA) (RERA). You receive an Ejari certificate after enrolling, entitling you to use the other emirate services.

The Ejari Certificate also secures your right to go to court whenever you have any problems with your landlord so the court may look into your case, which is another helpful feature.
Thus, the court will immediately dismiss your case if you are not registered with Ejari.

Related: How To Get A 2 Bedroom Apartment For Rent In Dubai Directly From The Owner?

FAQs
Is Ejari Mandatory?

Yes, one advantageous aspect of the contract is that Ejari guarantees your ability to sue your landlord and have the court take your case into account. If you are not registered with Ejari, the court will instantly dismiss your lawsuit.

Who Is Responsible for Registering Ejari?

Once a tenancy agreement has been reached, the landlord and renters of the property are each responsible for registering. However, the registration is often handled and the accompanying charges are paid for by the agency or the renters.

What is an Ejari Number?

You are granted an individual number, also referred to as the Ejari Number, once the tenancy contract has been entered into the system.

How Often Should I Renew the Ejari and What Is the Process?

You will also need to renew your Ejari each time you renew your tenancy agreement. You will probably renew it once a year as a result.

Even if you continue to reside in the same flat, you must complete an Ejari registration for the new contract when you renew your lease. Check out the complete process for Ejari registration in Dubai.

Is It Possible for Tenants to Register the Contract by Themselves?
Ejari accounts can only be opened by landlords, their agents, property management firms, and their staff:

- After completing the required 1-day training at RERA and earning your certificate, landlords and estate agents who are registering for an Ejari account must visit the Dubai Land Department to finish the registration process.

- Following the course, RERA will activate your account and send your username and password to you via email within 2 working days.

How Long Does It Take to Get the Ejari Certificate?
Your Ejari certificate will be given to you right away. As soon as your tenancy agreement is finalized, make sure that your Ejari needs to be issued. All you need to do is gather a few documents before going to the center in order to complete Ejari.

Wrap Up
This comprehensive guide explains how to authenticate a tenancy agreement in Dubai using the official Ejari website with the least amount of time and effort.
Want to rent a place in Dubai? Find your perfect home by browsing the fantastic apartments for rent in Dubai available on our website.

If you're unsure of what factors to take into account or where to begin when renting an apartment in Dubai, you'll learn everything you need to know in this article.

Properties offered by Al Majid Property Co. LLC. are exceptionally spacious, fully equipped, and supplemented by a variety of amenities created for modern family life, making them the best real estate in Dubai.
So, unwind with your family, find your center, or interact with your neighbors to live a more holistic living!