Renting your first office space can be very exciting. But simultaneously, it may bring you a sense of fear because space and place are the factors of success. Therefore, only some places can be appropriate office space for your business. Choosing the wrong office can promise a lousy start for you. It can even affect your future team. So, what is the solution? Read on to learn the tips for renting your first office space for business.
Why is Renting your First Office Space so Important?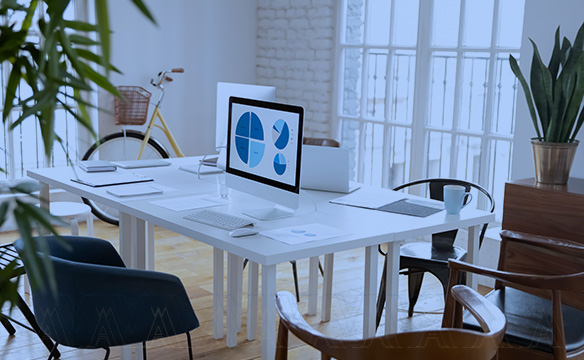 Renting your first office space is very important. Because the place where you expand your business reflects your business personality. At the beginning of your career, you are making an impact. If you choose the wrong location in the first place, you will make a bad impression on your business partners and customers. On the other hand, you need help finding a new place quickly. Therefore, your business location should also meet future needs.

You should also think about future developments. For example, maybe you want to increase the number of your employees. Or want to add a new section? Therefore, you should always add foresight to your work. Renting a small office space is good, but it may also have negative points. So, you have to think about all aspects.

Establishing a Business Presence
Physical office space is essential for a business to establish a presence in a community. This helps to create a professional image and build credibility with customers and stakeholders.

Facilitating Communication and Collaboration
Having a designated office space allows employees to work together and communicate more effectively, which can lead to increased productivity and efficiency. In Renting a small office space, you must pay attention to this point.

Providing a Professional Environment
Office space provides a professional environment that can help to enhance employee morale and productivity. This can also help to attract and retain top talent.

Organizing Business Operations
A dedicated office space helps to organize business operations, allowing for better management of resources, equipment, and inventory. It also provides a central location for administrative tasks such as billing and record-keeping.

Meeting Customer Needs
An office space can provide a physical location where customers can visit, meet with employees, and receive services. This can help to improve customer satisfaction and loyalty. This is one of the most important parts of Renting Your First Office Space.

Important Points in Renting Your First Office Space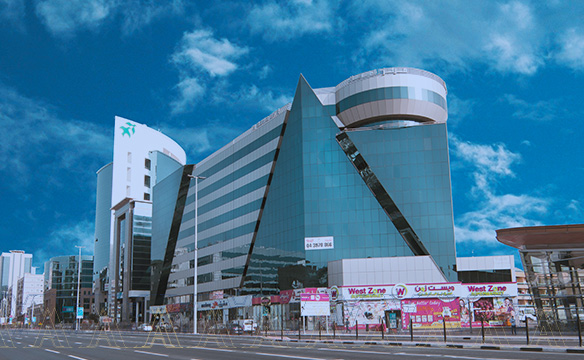 For Renting Your First Office Space, you need to pay attention to many points that may be confusing. However, you should remember the points that we will examine below. By checking these items, you can make a better choice.
The importance of location
The right place is the first principle for renting your first office space. Remember, details are subject to change. But the location of your office will be the same for a while. In addition, the location of the office should be chosen according to the type of business. A business that deals mostly with ordinary people can be on the busy outskirts of the city. But a business with special customers can be in a secluded place or even outside the city.
Price is a very important factor
Price is also a very important indicator. Especially if you intend to rent a small office space. Therefore, if you have a limited budget, you should not take risks. Determine your budget from the beginning. Consider a price range. Don't skimp on the price. Remember, your office space is the soul of your business. At the same time, think about the next expenses. In addition to the office, you also need other equipment. So, choose carefully.
Don't forget the nearby businesses
Location is important in renting your first office space, but what about those in your neighborhood? This is even more important. This is where your potential customers will be. Even your competitors may be around. So, you have to be in a dynamic place. If you are one and only to your business, you don't need to worry too much. But if you intend to compete, you should consider this point.
Consider increasing space efficiency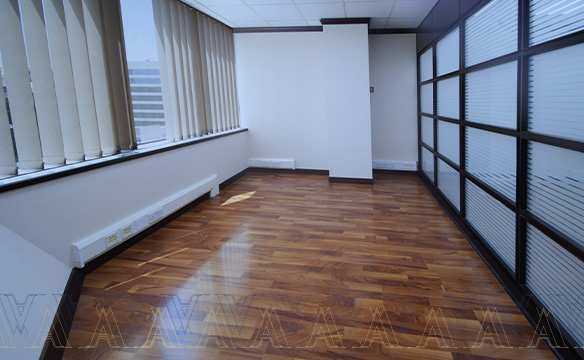 You don't always have to be a small business. Consider this in Renting a small office space. However, you may not need a larger office. But you have to draw the future of your business. You may need to increase your employees in setting goals. Even add new sections. Does the desired office have this capability? If your answer is yes, then you have taken a step forward.
Do not forget the design and beauty
Design and beauty are one of the most important parts of the answer to the question of how to rent out office space. Most people ignore this part. While it is really important, you will interact with customers in your office. You will meet your business partners. You will face many challenges. You may even host important people.

So, the interior and exterior design of the office is the first important point for these people. It even shows your professionalism and seriousness in your business. Do not forget this. The cost to design and rent a suitable place will act as a helper later.
Get help from an expert
Renting your first office space is very risky due to its high sensitivity. You have to consider many aspects. You may forget these things due to busy work and even lack of experience. Consulting a specialist is the best option. This will prevent future losses. It can give you good ideas. Determine the strengths and weaknesses of each region. It even provides important criteria for a unique experience.
Welfare services for employees
Don't forget your employees. Whether your office is big or small, it should have enough amenities. It is the employees who will ultimately lead you to success. Try to make them comfortable and relaxed. Put yourself in their place. Consider all amenities. Would you like to work in a ten-story building without an elevator? This was just one example. Think about the building's other strengths for employees as well.

Dubai's Top-Rated Commercial Rental Areas
In Dubai, there are many commercial renting areas, but some are in high demand. So, look over this list.

The best areas to get a commercial rental in Dubai are:
Jumeirah Lakes Towers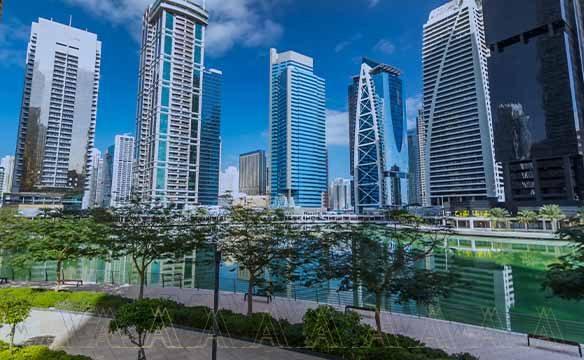 JLT is one of the most sought-after commercial areas in Dubai. It's a residential and commercial hub with extensive amenities and facilities, including many restaurants, cafes, bars, and shops. The area is also close to Dubai Marina, making it ideal for companies that want to be near two central business districts.
Deira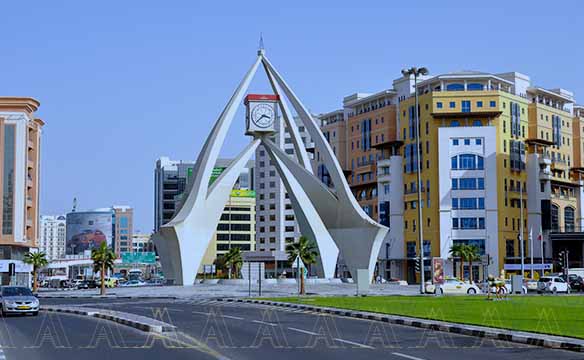 Deira is one of the oldest areas of Dubai, but it has many commercial advantages. Although less modern than other parts of the city, it attracts tenants looking for affordable office space. Deira also has many retail outlets, including supermarkets and shopping centers such as Deira City Center and Al Ghurair Centre.
Al-Garhoud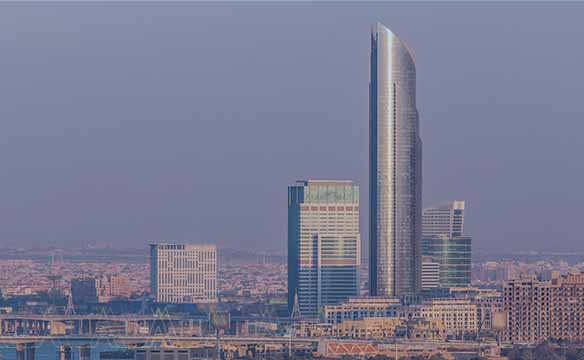 Al Garhoud is one of the most popular areas in Dubai. It is a well-established area of old Dubai with many commercial and residential complexes. So, for those who are looking for offices, they will find a variety of options in it.

Garhoud Business Center is ideal for renting office space. The building has four floors of commercial space, including an underground car park, bicycle parking, a rooftop jogging track, and a variety of restaurants and shops.
Business Bay
Many companies rent commercial space in Business Bay because it is close to other commercial areas, such as Dubai Media City and Dubai Silicon Oasis. In addition, the site has grown significantly in recent years due to its central location. As a result, many major corporations have chosen it as their headquarters.
When Renting an Office for the First Time, How to Start?
Consulting an expert for Renting Your First Office Space is the best option. The consultant you choose for help should have enough experience. It should also have suitable options for supply.

Therefore, you need a real estate company to help you search for the best place for your business. Al Majid Property Co. LLC, one of Dubai's leading companies, provides extensive commercial real estate rental options. Get in touch with our real estate agents to know more.