As a leading city, Dubai is a very popular destination for immigration and living. Every year, the number of people who choose this city as their home increases. However, like any other city, Dubai has different areas to live in. Areas that can cover any taste. Therefore, it is not a bad idea to get to know the Top 10 Areas to Live in Dubai and choose your favorite one.

1) Downtown Dubai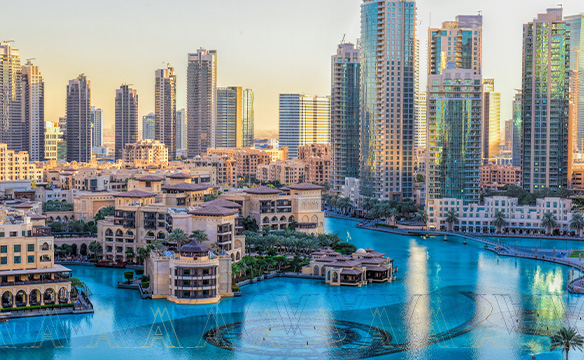 Downtown Dubai is a thriving and well-known neighborhood in the center of the city that perfectly captures the energetic urban lifestyle of Dubai. The Dubai Mall, one of the biggest retail and entertainment complexes on the planet, as well as the renowned Burj Khalifa, the highest structure in the world, are both located there. Numerous luxurious high-rise apartments are available in this neighborhood, many of which have breathtaking views of the city skyline. Downtown Dubai is a top choice for people looking for an unrivaled cosmopolitan experience thanks to its vibrant environment, a variety of food options, high-end shopping stores, and entertainment venues like the Dubai Opera. It's one of the Top 10 Areas to Live in Dubai.

2) Dubai Marina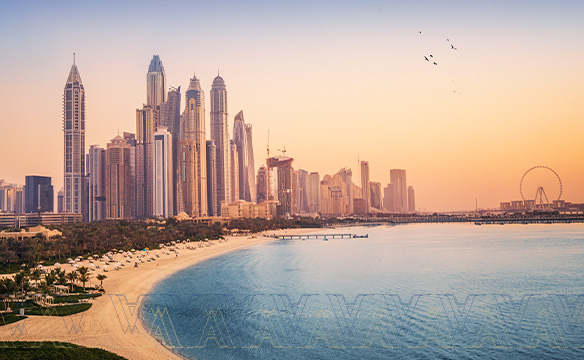 Luxurious and peaceful, Dubai Marina is a good area to live in Dubai. A highly sought-after residential area. It is hidden along the spotless shoreline. Amazing high-rise structures that overlook the port and provide spectacular views of the Arabian Gulf are what set the area apart. Residents of Dubai Marina have access to upscale eateries, trendy coffee shops, and pricey yachts berthed at the marina. They may stroll down the magnificent promenade. The area is close to the Jumeirah Beach Residence (JBR) neighborhood, which is well-known for its breathtaking coastline, energetic atmosphere, and vibrant nightlife scene.

3) Jumeirah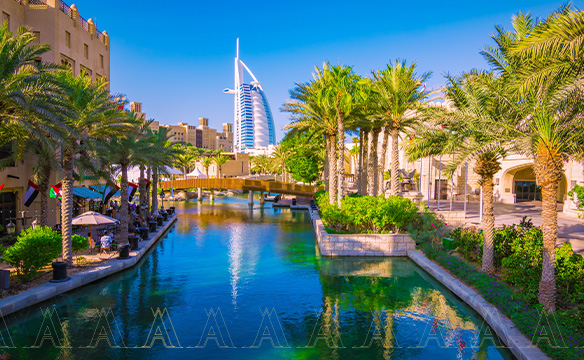 Jumeirah, a posh coastal neighborhood known for its stunning beaches, oozes exclusivity and elegance. Many of the low-rise residences and magnificent villas in the area provide breath-taking views of the Arabian Gulf. The famous Burj Al Arab hotel, the Jumeirah Mosque, and the energetic Jumeirah Beach Park are just a few of the attractions that can be found in Jumeirah. While still having quick access to top-notch facilities like upscale retail centers, fine dining establishments, and prominent schools, residents may take advantage of a laid-back seaside lifestyle.

4) Palm Jumeirah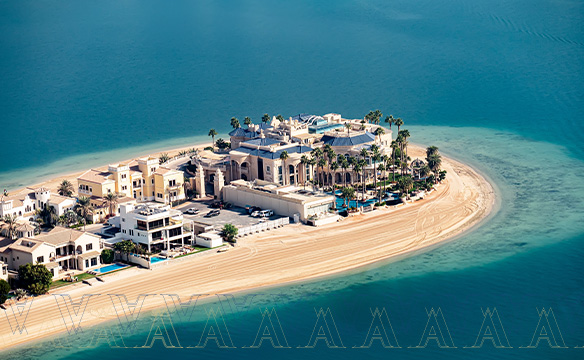 One of Dubai's most stunning areas to live in Dubai is the Palm Jumeirah. A hand-made island like a palm tree that juts into the Arabian Gulf. Being a resident of Palm Jumeirah means enjoying a lavish seaside lifestyle. On the island, you may choose between luxury villas, opulent flats, and upscale beachfront homes. As Top 10 Areas to Live in Dubai Private beach clubs, top-notch resorts, and a variety of exquisite eating alternatives are available to locals. The island's special location also offers inhabitants breathtaking views of Dubai's cityscape and quick access to recreational opportunities including water sports.

5) Arabian Ranches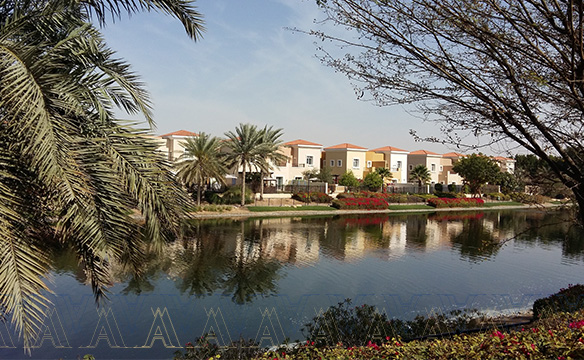 Arabian Ranches is one of top areas to live in Dubai. provides a dreamy refuge from the busy metropolis if you're seeking a peaceful suburban hideaway. This private neighborhood has roomy houses surrounded by picturesque lakes, verdant landscapes, and a world-class golf course. Families are the focus of Arabian Ranches' design, which includes a ton of playgrounds, parks, and bike trails. A well-liked hub of activity, the Arabian Ranches Golf Club, is also located in the area. Arabian Ranches offers a tranquil and welcoming atmosphere with a community center, schools, and retail establishments.

6) Jumeirah Lake Towers (JLT)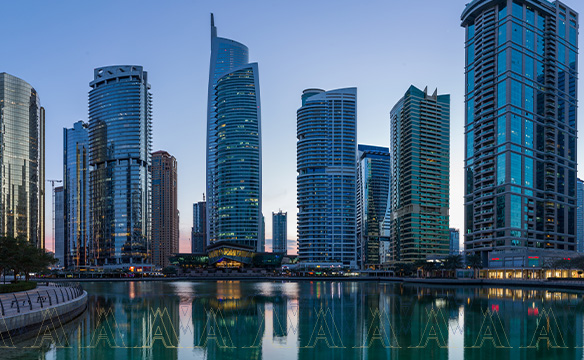 Jumeirah Lake Towers is a well-liked area, especially among young professionals, due to its busy ambiance and blend of residential and business areas. Several artificial lakes are surrounded by a collection of high-rise skyscrapers. Residents may take advantage of the various retail establishments, eat at a variety of restaurants and cafés, and take strolls along the scenic waterfront promenade. JLT in Top 10 Areas to Live in Dubai is ideal for regular commutes because it has good access to both major roads and public transit.

7) Downtown Jebel Ali
Downtown Jebel Ali, a developing neighborhood in Dubai's south, provides cheap home alternatives without sacrificing quality. Modern apartment complexes and a variety of facilities define the area. Residents in Downtown Jebel Ali have easy access to the Dubai Metro, major roads, and transit hubs. For people and families looking for a convenient and affordable living environment, the region also has green areas, neighborhood parks, and recreational amenities.

8) The Springs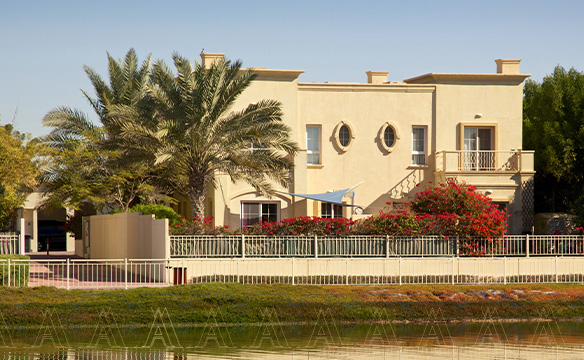 The Springs is a gated villa community that provides quiet suburban living and is recognized for its peace and welcoming environment for families. The area is made up of thoughtfully constructed townhouses and villas that are encircled by beautifully landscaped gardens and serene lakes. Residents have access to a range of community facilities, such as parks, playgrounds, swimming pools, and BBQ places. Residents of The Springs enjoy the convenience and comfort of being close to hospitals, shopping centers, and educational institutions.

9) Business Bay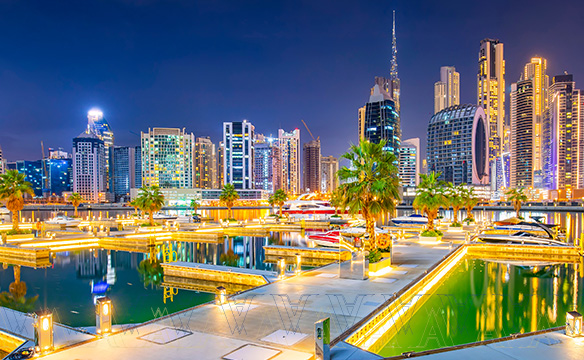 Business Bay is the top area to live in Dubai you have to remember. The central business district of Dubai is a flourishing and vibrant neighborhood that caters to businesspeople and professionals. Modern high-rise buildings that house opulent houses, offices, and retail outlets can be found in the region. Living in Business Bay means having access to a wide range of dining options, luxury shopping areas, and entertainment alternatives. The region's strategic location along the Dubai Canal and its closeness to Downtown Dubai and other significant business sectors provide ease of access in addition to the area's stunning waterfront vistas. It's one of the Top 10 Areas to Live in Dubai.

10) Dubai Hills Estate
Dubai Hills Estate is the best neighborhood to live in Dubai. Master-planned community that spans a significant territory and skillfully combines opulent living with a lovely setting. The complex, which is surrounded by beautiful vegetation, parks, and gardens, offers a range of gorgeous villas, fashionable apartments, and opulent townhouses. The Dubai Hills Estate also has an 18-hole championship golf course with top-notch facilities. The area contains a sizable central park, jogging and walking paths, schools, clinics, and a variety of stores and eateries. With its serene ambiance and stunning views of the Dubai skyline, Dubai Hills Estate provides residents with an opulent and calm way of life.

Read More: Cost of Living in Dubai

FAQs
Is Dubai a safe place to live?
Dubai is a safe location to live. This city is known for its low crime rate and concentration on security and law enforcement. Because of these good points the administration has taken steps to ensure the safety and welfare of both residents and visitors. As far as Dubai finds its ways through safety, it has become more known for its good living situation.

Are there any affordable housing options in the top areas mentioned?
We talked about some Top 10 Areas to Live in Dubai, such Downtown Dubai and Palm Jumeirah. These places are known for their opulent homes. There are also more affordable housing options in Dubai. For a range of prices, there are several housing alternatives offered in locations including Jumeirah Lake Towers (JLT), Dubai Marina, and Arabian Ranches.

Which areas are best suited for families with children?
Dubai has some locations that are ideal for kids. Families with children will like places such as Arabian Ranches, The Springs, and Jumeirah. These areas provide quiet and secure environments for kids to grow up in and family-friendly resources, including parks, schools, and community centers.

What are the average rental prices in the top areas mentioned?
Rental rates in Dubai may differ based on the property's location, kind, and size. The top locations on the list, such as Downtown Dubai, Dubai Marina, and Palm Jumeirah, often have higher rental costs due to their illustrious locations and rich facilities. Other areas, such JLT and Downtown Jebel Ali provide more affordable options.

Which areas offer the best access to schools and educational institutions?
Schools and other educational institutions are easily accessible in the best neighborhood to live in Dubai. Places like Jumeirah, Dubai Marina, and Arabian Ranches. Children who live in these communities will receive a top-notch education thanks to the proximity of prominent international schools and other educational institutions.

How is the public transportation system in Dubai, and which areas have good connectivity?
Dubai's public transportation system, which includes the Dubai Metro, buses, and taxis, is effective and up to date. Particularly well-connected, the metro system offers easy access to many locations across the city. Public transit is abundant and provides great access to places like Downtown Dubai, Jumeirah Lake Towers (JLT), and Business Bay.

What are the popular amenities and recreational facilities available in these areas?
The best parts of Dubai provide a huge selection of well-liked amenities and leisure options. Access to upscale dining establishments, beach clubs, parks, sports fields, and entertainment venues are just a few examples. As a result of the distinctive offers in each location, locals have access to a wide range of recreational opportunities.

Where do most locals live in Dubai?
Locals in Dubai frequently favor neighborhoods like Al Barsha, Jumeirah, and Emirates Hills. These areas provide a mixture of opulent villas and established residential areas that meet the requirements and tastes of the local populace.

Which area in Dubai is the cheapest to live in?
There are reported to be more cheap housing alternatives in Dubai in places like Downtown Jebel Ali, Dubai Investment Park, and International City. These places provide a variety of affordable lodging options and comparatively reduced rental rates.

Where do most foreigners live in the UAE?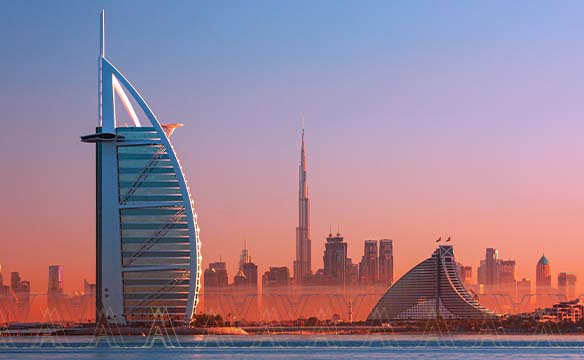 A lot of expatriates and foreign workers live in areas like Business Bay, Jumeirah Lake Towers (JLT), and Dubai Marina. The range of housing possibilities, the cosmopolitan style of life, and the proximity to commercial and business areas are reasons why the ex-pat population enjoys these locations.

Conclusion
Dubai has a wide range of amazing districts to accommodate different lifestyles and interests. The top ten residential districts in Dubai, which also include Downtown Dubai, Dubai Marina, Jumeirah, Palm Jumeirah, Arabian Ranches, Jumeirah Lake Towers (JLT), Downtown Jebel Ali, The Springs, Business Bay, and Dubai Hills Estate, provide an alluring combination of luxury, convenience, and scenic beauty.

These neighborhoods highlight the variety of housing options available in the city and serve families, working people, and those looking for a top-notch quality of life. Dubai's greatest neighborhoods guarantee a spectacular and rewarding existence in this vibrant metropolis thanks to its first-rate amenities, magnificent architecture, and a strong emphasis on safety and security.

Al Majid Property Co. LLC, with years of experience in renting property in Dubai, can provide you with the best advice. To be able to choose the best place to live in Dubai, you should proceed according to your interests and tastes. Our consultants will guide you for free.