Dubai, a thriving global city, is renowned for its first-rate healthcare system. With a wide range of hospitals and medical facilities, Dubai offers excellent healthcare to both residents and visitors.

This blog will explore the top 10 hospitals in Dubai, which are renowned for their excellent medical care, cutting-edge technology, and commitment to patients' well-being.

Factors To Consider When Selecting A Hospital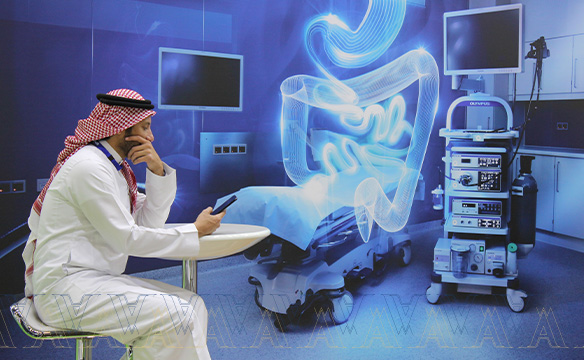 When choosing a hospital in Dubai, you need take into account a variety of factors to ensure that you receive the best care available. Here are some crucial considerations:

Accreditation and Reputation
Do some research to learn about the hospital's reputation and accreditation. Choose medical centers with a reputation for offering top-notch care and that have received the necessary accreditation from respectable institutions.

Services and Areas of Expertise
Consider the range of medical expertise and services offered by the facility. Find medical facilities with expertise in the specific type of care you seek, ensuring they have the necessary facilities and personnel.

Medical Specialists
Check the credentials, expertise, and training of the institution's medical staff. Verify their affiliation with respected organizations, their international certifications, and the endorsements of their happy customers.

Facilities And Technologies
Take into account the hospital's amenities and cutting-edge technologies. Look for facilities with modern medical infrastructure and equipment for accurate diagnosis and effective treatments.

Customer Safety
Examine the hospital's policies to determine how committed it is to patient safety and quality assurance. Look for medical facilities that adhere to global patient safety standards and have robust quality management systems.

Accessibility and Location
Consider the location and accessibility of the hospital. Choose a hospital that is simple to access for follow-up care or in case of an emergency. Consider the accessibility of public transportation, the distance to your place of residence, and the availability of parking.

Insurance Acceptance
Check to see if the hospital accepts your health plan. Be aware of the restrictions imposed by your insurance policy, including the list of the covered hospitals, any exclusions, and the co-payment standards.

Language and Communication
Think about the linguistic skills of the medical staff. It's important to choose a hospital where you can communicate easily with the professionals, understand how they understand your situation, and understand the recommended course of treatment.

Costs and Financial Factors
Take into account the cost of the hospital's medical treatments and procedures. Consider factors like the price of consultations, the price of diagnostic tests, the price of treatments, and the price of hospitalization. Inquire about payment options, direct insurance billing, or any financial aid programs.

Read also: The Cost of Living in Dubai

Patient Reviews and Feedback
To gain a better picture of the facility, read patient reviews and testimonies. Consider the experiences of others while assessing the level of patient satisfaction, the quality of care, and the hospital's reputation in general.

Top 10 Hospitals in Dubai
BEST GOVERNMENT HOSPITALS IN DUBAI

1) Dubai Hospital


The Dubai Hospital provides complete medical care across many specialties. Because of its cutting-edge facilities and staff of highly qualified healthcare professionals, Dubai Hospital provides cutting-edge medical treatments and surgical procedures.

2) Rashid Hospital
Rashid Hospital is a well-known, multifunctional hospital in Dubai. It focuses on providing top-notch healthcare services, including emergency care, specialized surgeries, and rehabilitation. Modern therapeutic and diagnostic tools are available at the facility.

3) Al Maktoum Hospital
One of the top government hospitals in Dubai—Al Maktoum Hospital. It is the first hospital in the UAE and has been in operation since the 1950s.

The majority of its departments moved to Rashid Hospital because it only had a single facility to run and had few places for patients to stay in. In Dubai, it now provides primary healthcare services.


BEST PRIVATE HOSPITALS IN DUBAI

4) Mediclinic City Hospital
Mediclinic City Hospital is a renowned private hospital in Dubai with a reputation for superior medical expertise. With a focus on cutting-edge technologies and personalized patient care, the Mediclinic City Hospital offers a wide variety of specialist medical treatments across several disciplines.

5) American Hospital Dubai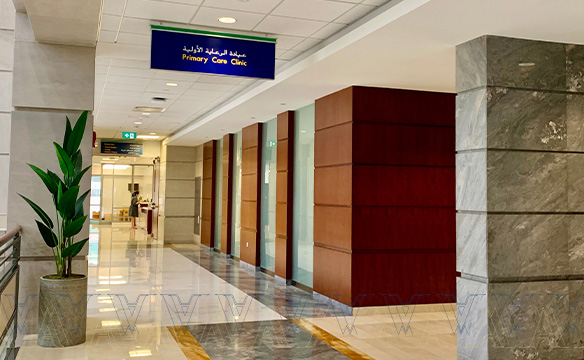 One of Dubai's leading private healthcare facilities, The American Hospital Dubai, provides top-notch medical services. The hospital offers a wide range of medical specialties and is renowned for its commitment to providing high-quality, patient-centered treatment that meets international standards.

6) NMC Royal Hospital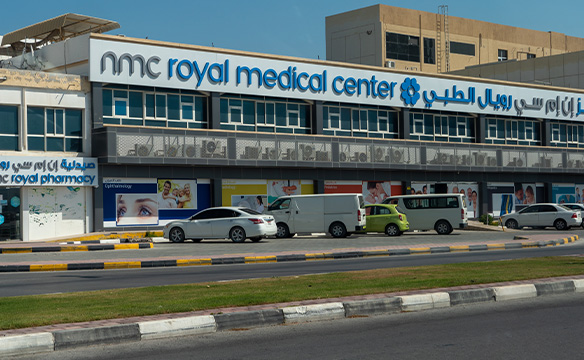 Modern medical facilities like NMC Royal Hospital are recognized for their advanced technology and specialized healthcare services. The hospital offers services in cardiology, orthopedics, neurology, and other therapeutic specialties.

7) Emirates Hospital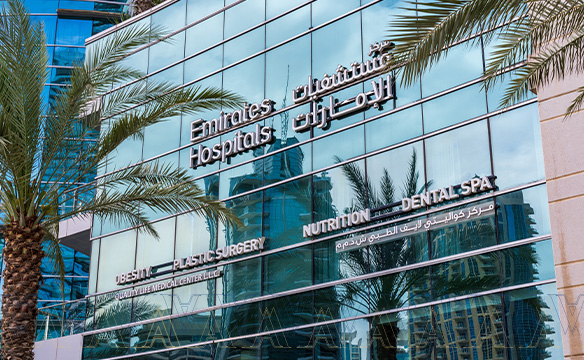 Emirates Hospital, a top healthcare provider in Dubai, offers a variety of medical treatments. The hospital offers state-of-the-art medical technology and a staff of highly trained medical professionals, ensuring excellent patient care.

8) Saudi German Hospital Dubai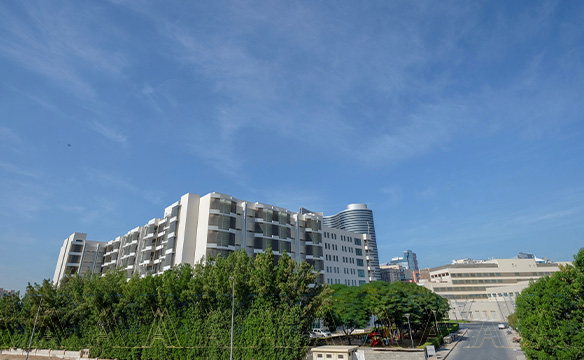 The well-known Saudi German Hospital in Dubai has state-of-the-art technology and medical expertise. The hospital offers a variety of medical specialties with a focus on patient-centered care, including pediatrics, obstetrics, and cancer.

9) Canadian Specialist Hospital
Canadian Specialist Hospital is a well-known hospital in Dubai that provides expert medical care in a range of specialties. In a number of specialties, including urology, cardiology, and nephrology, the hospital excels.

10) Al Zahra Hospital Dubai
A prominent private healthcare facility in Dubai, Al Zahra Hospital offers state-of-the-art medical services across many specialties. The institution has cutting-edge medical equipment and modern medical personnel.

Read also: 10 Cheapest Areas To Rent In Dubai

FAQs
Which is the most expensive Dubai hospital?
Private hospitals like American Hospital Dubai and Mediclinic City Hospital are renowned for their top-notch medical services and higher prices, yet the precise ranking of the most expensive hospitals in Dubai may vary.

Which is the best hospital in Dubai for expats?
There are other hospitals in Dubai that serve the needs of expatriates, but the American Hospital Dubai is frequently cited as the best option for expats because of its top-notch care, high standards, and English-speaking staff.

Which hospital is free in Dubai?
Government hospitals in Dubai, like Dubai Hospital and Rashid Hospital, offer discounted medical care to UAE citizens, locals with active health cards, and some low-income groups.

Is Dubai government hospital free?
Although they are not totally free, government hospitals in Dubai do provide subsidized healthcare services. Patients must pay a small fee, generally referred to as a health card fee, in order to gain access to the government hospital network's low-cost medical services.

Is medical in Dubai expensive?
Depending on the type of care received and the facility providing it, medical expenses in Dubai can vary. Although Dubai provides a wide range of medical services, some operations and specialty treatments can be pricey in comparison to those in other nations.

Is medical treatment good in Dubai?
Dubai is renowned for its excellent medical care. Modern healthcare facilities, qualified medical staff, and cutting-edge technology are all found in the city. The medical industry in Dubai works tirelessly to offer top-notch medical care to both locals and visitors.

What happens if you can't pay your hospital bill in Dubai?
In Dubai, not paying hospital costs may result in legal repercussions. If you're having trouble paying your account, it's crucial to let the hospital administration know. Depending on your situation, they might offer assistance or arrange a payment schedule.

How can I get free medical care in Dubai?
The government healthcare system, which is open to UAE citizens, residents with active health cards, and some low-income people, is the main source of free medical care in Dubai. The subsidized healthcare services provided by public hospitals are not totally free; a small cost known as a health card fee is required.

Are the top hospitals in Dubai covered by insurance plans?
Yes, a variety of insurance policies cover the majority of prestigious hospitals in Dubai. In order to learn more about the specific hospitals and coverage networks that are a part of your plan, it is advisable to contact your insurance company.

What languages are commonly spoken by medical staff in the top hospitals in Dubai?
Given the diverse demographic of the city, medical professionals in Dubai's best hospitals frequently speak English. As a result of the widespread usage of Arabic and the multilingualism of many medical workers, patients who speak different languages can be served.

Can I schedule appointments or consultations with doctors at the top hospitals in Dubai online?
It's true that many prestigious hospitals in Dubai provide contact information or online appointment scheduling services. Convenient access to their medical services is made possible via their websites or specialized platforms.

Are the top hospitals in Dubai equipped with advanced technology and medical equipment?
Yes, the best hospitals in Dubai are known for their cutting-edge infrastructure and advanced medical technology. In order to guarantee that they can provide their patients with the most recent diagnostic tools and treatment alternatives, these institutions consistently invest in modern technology.

The Bottom Line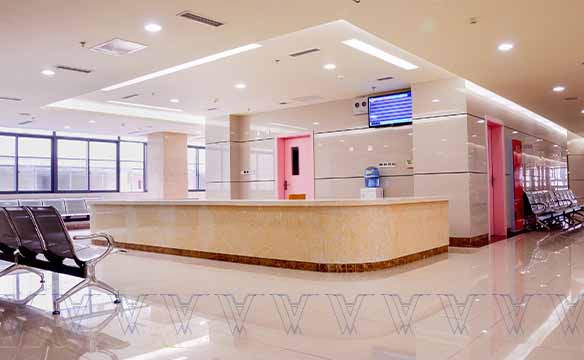 The healthcare system in Dubai is home to a number of outstanding facilities, each of which is renowned for its dedication to providing top-notch medical care. These hospitals help build Dubai's status as a center for top-notch healthcare services by putting an emphasis on patient well-being and providing cutting-edge amenities.