One of Dubai's well-known districts is Al Rashidiya. This area is popular today, and many individuals wish to live there. This region is situated in Dubai's eastern part. From this area, getting to Dubai International Airport is extremely simple. The neighborhood of Al Rashidiya is entirely autonomous and has its amenities.

This neighborhood guide is perfect for you if you're considering renting an apartment in Al Rashidiya.

Explore Al Rashidiya now!

Location and Accessibility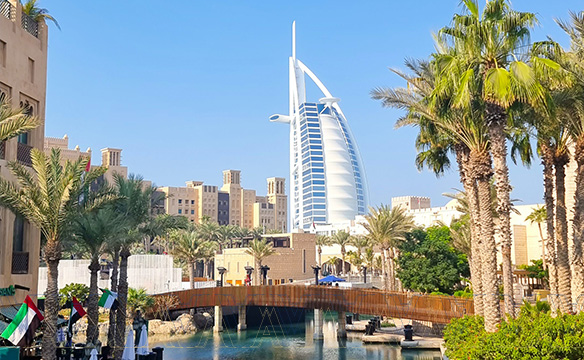 Being in close proximity to Dubai International Airport, Al Rashidiya benefits from excellent connectivity to various parts of the city. Its strategic location near important thoroughfares like Sheikh Mohammed Bin Zayed Road and Sheikh Rashid Road makes it easily accessible for both residents and visitors. Al Rashidiya Metro Station, a stop on the Red Line of the Dubai Metro, serves the neighborhood. This well-connected residential area offers effective connectivity to prominent districts in Dubai.

Residential Features

Al Rashidiya provides a choice of rental options to accommodate all tastes and budgets. The area features roomy, modern villas with several bedrooms, private gardens, and parking spots, offering a great way of life. Townhouses with many floors and private outdoor spaces are ideal for individuals looking to balance size and cost. For those looking for smaller residences, there are also apartment buildings with a variety of unit sizes. Al Rashidiya offers homeowners a variety of options with its assortment of residential features, resulting in a comfortable and adequate living space.

Local Services and Amenities
The neighborhood has numerous supermarkets, gas stations, and grocery stores, making access to daily necessities simple. Furthermore, residents have access to a diverse assortment of diners, cafés, and restaurants serving a variety of cuisines. Al Rashidiya rentals are surrounded by many parks and green spaces, providing outdoor recreation and relaxation opportunities. The region also offers public and private schools, giving families with young children options.

According to the Al Rashidiya Guide, the accessibility of medical facilities, such as pharmacies and clinics, ensures that people have access to healthcare services. Being close to the Dubai International Airport has additional advantages because it makes it simple for locals to enjoy duty-free shopping, dining alternatives, and other airport amenities.

Shopping and Retail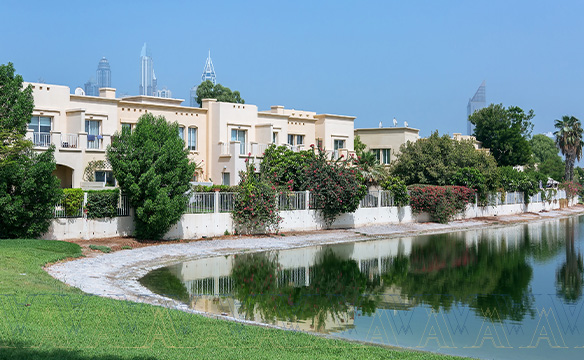 A well-known mall known for its diverse selection of stores, including fashion, electronics, home goods, and more, is The Sahara Centre. It is one of Al Rashidiya's primary shopping districts. The mall also houses a hypermarket for grocery shopping and a food court with several eateries. In addition to the Sahara Centre, there are several smaller shopping malls and community centers nearby that offer specialty and convenience stores to satisfy the needs of the inhabitants. Additionally, being close to other significant shopping districts in Dubai, such as the neighboring Deira City Centre and Mirdif City Centre, has advantages.

Dining and Entertainment
The wide range of dining options available to locals includes everything from great foreign cuisine to traditional Arabic fare. Many of the restaurants in Al Rashidiya have indoor and outdoor seating, offering a cozy environment for dining with family and friends. Many entertainment businesses, including movie theaters, bowling alleys, and arcades, are also in the region. Residents can participate in cultural activities, friendly competitions, and the newest movies. Al Rashidiya also benefits from being near other popular entertainment areas in Dubai, such as Dubai Festival City and Dubai Mall, which offer various entertainment options like theaters, amusement parks, and outdoor activities.

Read more: Amenities to Look for When Renting an Apartment in Dubai

Education and Healthcare
The area has numerous public and private schools catering to different age groups and curriculums. Residents can receive basic healthcare services through neighborhood pharmacies, hospitals, and clinics. Larger hospitals and medical institutions are nearby for more specialized medical needs. Healthcare services are further improved by the accessibility of the airport's own medical facilities and emergency help.

Recreation and Outdoor Spaces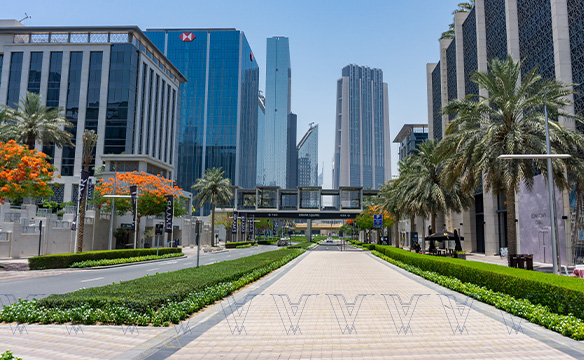 The neighborhood is home to several parks and open areas where folks may picnic, play sports outside, and hang out with their families. These parks provide well-maintained playgrounds, bike paths, and running tracks suitable for children. Locals can also enjoy Al Warqaa Pond Park, a serene natural space with a wonderful pool and walking trails. Al Rashidiya has sporting facilities like basketball courts and football fields for athletes.

Parks and Green Spaces
One of the well-known parks in the region is Al Rashidiya Park, a sizable park with well-kept gardens, jogging routes, and playgrounds for children. It provides a calm environment for family outings, informal treks, and picnics. The Al Warqaa Pond Park, which includes a lovely lake and landscaped gardens, is another place locals can go. It offers a cozy setting for unwinding and taking in the marvels of nature. For those seeking waterfront views, the nearby Dubai Creek Park provides stunning views of Dubai Creek along with a variety of leisure pursuits like boating, fishing, and outdoor sports.

Sports and Fitness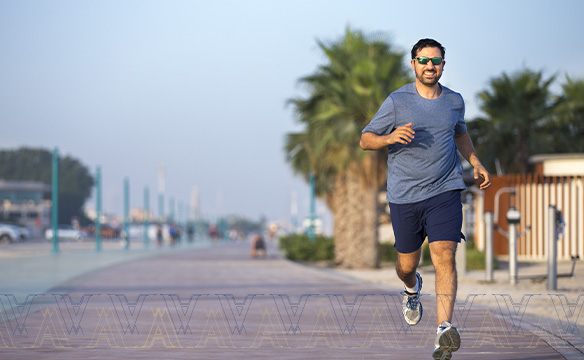 There are opportunities for various activities in the area, including aerobic workouts, bodybuilding, and group exercise classes, thanks to modern sports facilities and fitness centers. Locals can also use outdoor sporting venues for socializing, such as football fields, tennis courts, and basketball courts. Due to the neighborhood's proximity to parks and green spaces, residents can also use outdoor activities like running, cycling, and walking on designated roads and tracks. Al Rashidiya also benefits from its proximity to other fitness centers and sports clubs. Al Rashidiya Facilities are located around Dubai and offer a wider range of fitness regimens, specialized instruction, and organized sports leagues.

Community and Cultural Aspects
Residents can participate in community events and cultural celebrations emphasizing regional customs and traditions. Al Rashidiya also sponsors festivals, shows, and performances that promote the area's artistic and cultural legacy. Mosques are another noticeable feature of the neighborhood and serve as important hubs for social and religious events. Al Rashidiya benefits from being adjacent to Dubai's cultural landmarks and attractions, including museums, art galleries, and historical sites, by allowing residents to explore and appreciate the city's culture.

Community Engagement and Facilities
Al Rashidiya boasts amenities such as parks and open spaces that act as meeting spots for inhabitants to socialize, engage in outdoor activities, and have picnics. The proximity of the mosques, which serve as both places of prayer and community gathering places where residents may host events and forge relationships, also benefits the area. Apartment complexes usually have clubhouses, gyms, and swimming pools, which allow residents to socialize and engage in recreational activities. The neighborhood offers a range of amenities and opportunities for community involvement to promote social interaction, build a sense of community, and enhance members' overall quality of life.

Safety and Security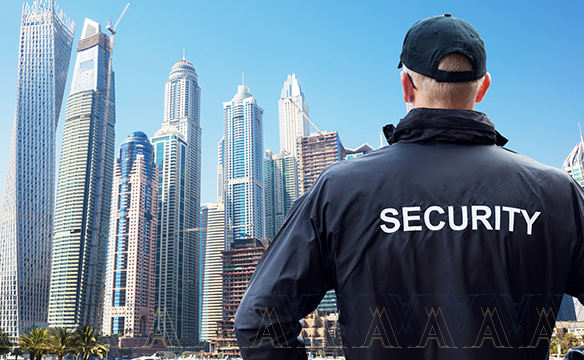 People can feel secure daily because of a low crime rate and a strong legal system. Frequent patrols, CCTV surveillance, and well-kept public spaces enhance the area's safety. Locals are given added peace of mind by the emergency services' quick response times from the police, fire, and medical departments. Al Rashidiya places a high priority on safety, allowing residents to live at ease and confidently in their community.

Cultural and Heritage Sites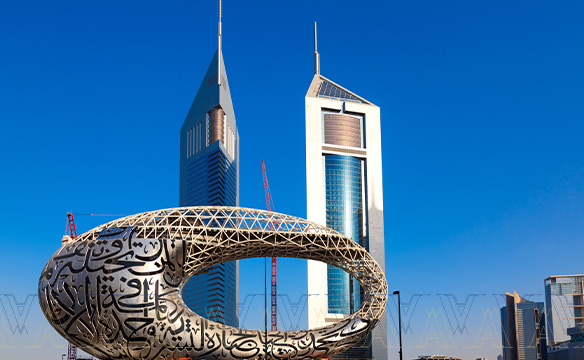 Because the neighborhood is more residential, residents may easily visit these locations. One important cultural site is the Dubai Museum, located in the historic Al Fahidi Fort. The museum exhibits items that show the development and history of Dubai and glimpses into the Emirati people's traditional way of life. The nearby Al Bastakiya area is another cultural gem with its narrow alleyways, traditional courtyard residences, and art galleries that give tourists a glimpse into the city's history. In the Al Fahidi Historic District, the Sheikh Mohammed Centre for Cultural Understanding hosts cultural events, guided tours, and traditional feasts where visitors can engage with Emirati customs and traditions.

Future Developments and Expansion
All neighborhoods in Dubai will undergo many positive changes over time. As a leading metropolis, Dubai is constantly adding modern facilities to its areas. Therefore, in the future, this neighborhood will progress even more.

Renting property in Rashidiya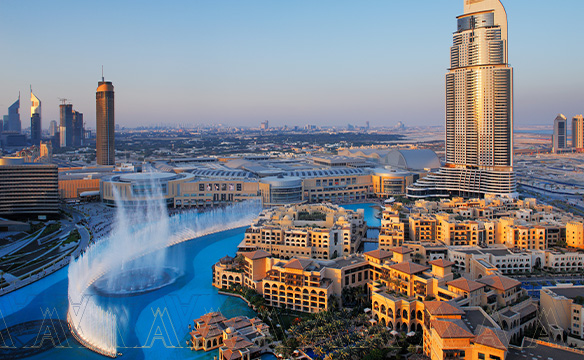 As we said, renting property in Rashidiya includes a wide range of properties. Families have many options for buying or renting a house. For example, property for rent in Al Rashidiya has a lot of variety. If you are a fan of specially designed villas, you will probably like this property. You can also check the rest of the properties related to Dubai from here.

Nearby Areas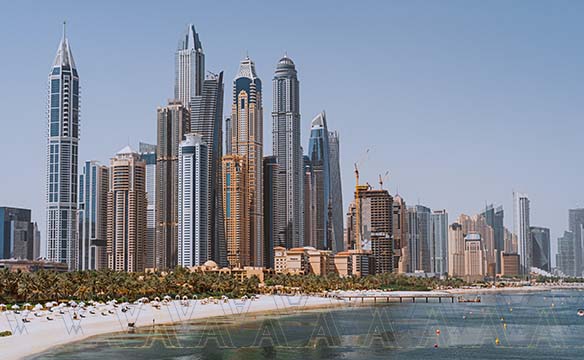 In Mirdif, which is close to Al Rashidiya, you may find housing choices, commercial centres, and recreational establishments. A waterfront complex with residential towers, hotels, and a golf course, as well as a variety of dining, shopping, and entertainment options, can be found in Dubai Festival City, which is located to the south. Deira, a thriving commercial district to the northwest, is well-known for its historic souks and tourist destinations. Al Warqaa is a peaceful residential area with parks and neighbourhood amenities that is located to the east.

Read more: Dubai Property Market Update for 2023

FAQs
What are the average property prices in Al Rashidiya, Dubai?
The price paid in Al Rashidiya neighborhood is lower than other neighborhoods in Dubai. However, it may be different depending on the house you choose. Luxury villas and apartments are more expensive.

Are there any international schools located in Al Rashidiya?
Yes, there are many international schools in Al Rashidiya area of Dubai, like other areas of this great city. Bright Learners Private School is one of these schools that can be a good place for your children to study with excellent facilities and convenient access.

What are the transportation options available in and around Al Rashidiya?
Al Rashidiya, located in Dubai city, like other areas of this city, has good access to the surrounding areas. It is also very easy to access inside Al Rashidiya. This area has its own subway. Therefore, it is possible to move anywhere in most areas with low cost and short time. The metro station in this area is known by the same name. Also, the special bus line of this area makes it easy to reach different places. Also, if you have a private car, you can easily connect to the main routes of Dubai.

Are there any parks or recreational areas for families in Al Rashidiya?
As an independent area, Al Rashidiya also has its own recreational areas. Al Rashidiya Park is one of these areas that is made for family fun and is the best option. Mushrif Park in Mirdif also provides a great opportunity for family outings in this area. These two parks are not only for picnics and relaxation, but also have many sports opportunities for families. For example, tennis courts, horse riding, etc., these areas in Al Rashidiya are designed to meet all the needs of families.

How far is Al Rashidiya from Dubai's major tourist attractions?
In Dubai, Al Rashidiya is situated adjacent to several tourist destinations. There are approximately 13 kilometers between this neighborhood and the famed Burj Khalifa and Dubai Mall. Eight kilometers away, you may also reach the famous Dubai Creek and Deira, approximately 30 kilometers separate from Al Rashidiya from Dubai Marina and Palm Jumeirah.

Is Rashidiya a good place to live?
Al Rashidiya is a residential community that prioritizes family-centered living and provides various homes to accommodate different needs. This lively area is brimming with a wide variety of attractions, ensuring a seamless and practical lifestyle. For those who must frequently travel due to duties to their professions and personal life, Al Rashidiya stands out for its easy access to Dubai. Its calm and secure ambiance, as well as the dizzying number of facilities that cater to every aspect of contemporary living, can be found to be comforting.

What is the meaning of Al Rashidiya?
Al Rashidiya, stemming from its Arabic roots, carries with it a rich tapestry of historical significance. Originally known as Nad Rashid, this remarkable place underwent a transformative shift under the visionary leadership of Rashid bin Saeed Al Maktoum, the esteemed former Vice President of the UAE, who bestowed upon it the name Al Rashidiya. Delving deeper into the etymology of this name reveals a heartfelt homage to Rashid, capturing the enduring legacy and profound impact he imparted upon the region. Language, with its infinite allure, weaves a narrative that molds our surroundings and pays tribute to those who have left an indelible imprint on our shared heritage.

Conclusion
Al Rashidiya is a great place to live in. Get away from Dubai's bustle and embrace the idyllic charm of Al Rashidiya. This family-friendly neighborhood offers a wealth of amenities and affordably priced homes, ensuring a delightful living experience. With its proximity to Dubai and seamless accessibility, Al Rashidiya is the epitome of convenience.

Trust Al Majid Property to guide you in finding the perfect house or villa in this coveted neighborhood. Our seasoned consultants are ready to provide valuable insights and a complimentary consultation on the expenses associated with living in this Dubai gem.