Dubai is one of the world's most popular tourist destinations. It has a population of 2.5 million residents and attracts over 20 million tourists a year.
Dubai is everything for everyone. The area offers several options, from fine dining and noisy nightlife to busy work.

As the city provides many opportunities for a convenient family lifestyle, this is especially crucial for families.
We've compiled a list of some of the best residential areas in Dubai to assist you in finding the ideal location for you.

What factors should you consider Before looking for a Place to live in Dubai?
The ten factors that determine the ideal location to rent in Dubai are:

1- Transportation – the availability and quality of public transportation in an area.
2- Safety and Security – the level of safety and security in an area.
3- Amenities – what amenities are available to residents living in an area?
4- Lifestyle – what kind of lifestyle is available to residents living in an area?
5- Education – what kind of education is available to residents living in an area?
6- Employment opportunities – how easy or difficult it is for people who live there to find employment.
7- Property value – what the average property value is in an area.
8- Affordability – how expensive or inexpensive it is to live there daily.
9- School ratings – the level of education quality available to residents in an area.
10- Median Household Income – The median income for households living in an area.

Best Residential Areas in Dubai
If you intend to relocate to Dubai, find below the best residential areas in Dubai where you can live alone or with your family.
Dubai Marina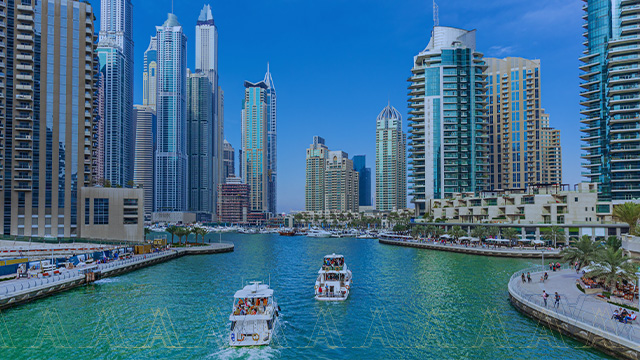 It is a residential and commercial neighborhood in the heart of 'New Dubai'.
A completely new world, bounded on one side by the tranquil waterfront and on the other by high-rises. These homes offer panoramic views of the skyline and water and an abundance of amenities. Since the tram and metro lines were installed, the neighborhood has attracted many professionals and young families. This family-friendly neighborhood is ideal for a balanced lifestyle that includes long walks in nature, cozy evenings with family and friends, and productive weekdays.

JAM Marina Residence It is a 39-story apartment complex with breathtaking views of Marina Dubai and the city. It is distinguished by its proximity to public transportation. Because of its proximity to business centers such as Dubai Media City and Dubai Internet City, the region has earned a reputation as the city's most fashionable, as well as an appealing place to work and live. The Dubai Marina Mall is only 800 meters away.

Jumeirah Village Circle (JVC)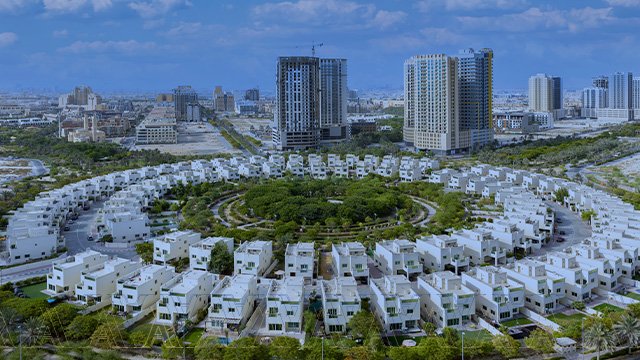 JVC is not only known for its large villas, but it also has some of the most affordable apartments for rent in Dubai. Many designed houses with plenty of space are ideal for families.
The area is filled with modern amenities such as schools, shopping malls, parks, green spaces, cafes, gyms, and fitness centers. The most well-known Dubai attractions are nearby, including Dubai Miracle Gardens, Mall of Emirates, Dubai International Airport, and Downtown Dubai.
Jumeira Seven Villas Compound comprises of seven villas at the entrance to Jumeirah 1 and is only a 5-minute walk from the famous La Mer and the beach.

Mirdif
The elegant European-style Mirdif villas for rent are a consistently popular area for families in Dubai, offering an ideal environment for raising your children close to some of the city's best schools. Because of its low prices and upscale lifestyle.
Mirdif is one of the few neighborhoods that are entirely residential, with no skyscrapers, hotels, or tourist attractions, making it truly feel like a retreat from the hustle and bustle of the city.

Discovery Gardens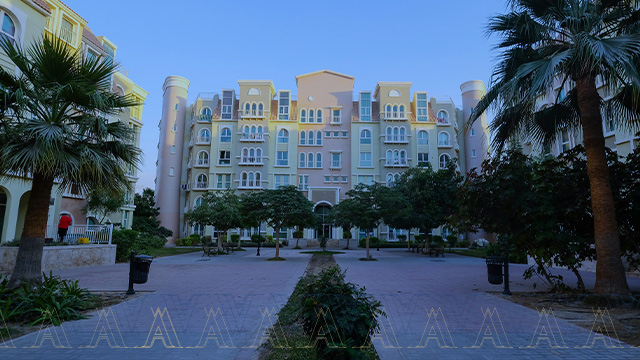 The community, located in the Jebel Ali district and exudes a similarly refined sensibility, is a sophisticated urban center with a residential feel. With walkable avenues and plenty of green space, Discovery Gardens promotes a pleasant sense to its residents and is ideal for those who enjoy being active.
Rentals are reasonably priced. When you live at Discovery Gardens, you get the best of both worlds: proximity to major landmarks and the seclusion and greenery of a suburb.

Palm Jumeirah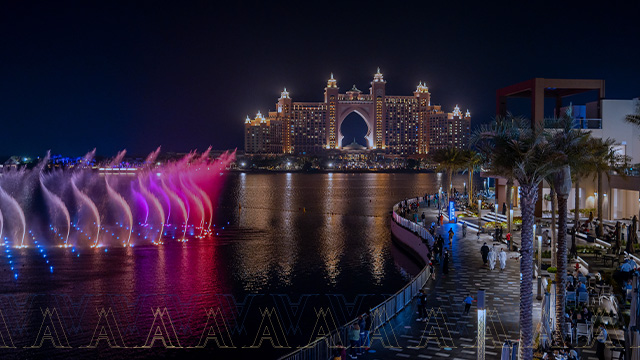 Palm Jumeirah is one of Dubai's most iconic developments. The Palm is a perfect combination of luxury and convenience, with its malls, and schools making it the ideal choice for families looking for residential apartments in Dubai.
The island's a diverse range of activities, including swimming with the dolphins in Atlantis and seeing the spectacular Cirque du Soleil performance.
The combination of numerous leisure activities and excellent apartments for rent in Palm Jumeirah makes this community one of the best in Dubai.

Downtown Dubai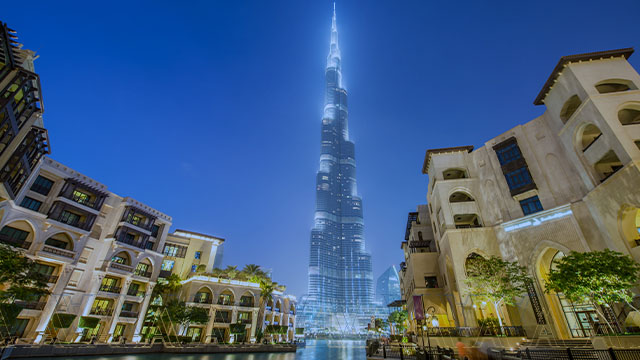 Even if you haven't been to Dubai, you're probably aware of the glitz and glamour of Downtown Dubai. It is a dream to live in this chic district, which is home to the world's tallest building, the Burj Khalifa, and the city's largest shopping mall, The Dubai Mall. The ultra-cool lifestyle on offer is unparalleled in the region. But unsurprisingly, such advantages come at a high price.

Dubai is an excellent place to live in, with its good economy and high standard of living. In addition, it has many opportunities for people of all backgrounds and ages.
Therefore, as advice, do not spend more than 25% of your CTC budget on rental housing, whether a home, an apartment, a vacation rental, or a villa with a private pool. Second, we recommend that you avoid falling into the traps of luxurious and expensive apartments when you can easily find cheaper and more elegant alternatives.

So, are you looking for a rental apartment or villa in Dubai? Al Majid Property Co. LLC. has the best options for you.