The United Arab Emirates is known worldwide for its rapid development and advanced infrastructure. UAE highways and its transportation system are also excellent among them. It is one of the strengths that neighbouring countries and even big countries try to learn from. The country's communication routes are designed so that it is very easy and fast to move between different regions. Such routes would significantly improve urban transportation systems. Therefore, citizens of the United Arab Emirates can easily move around the country.

Major Highways in UAE
Here is a list and description of all the major highways in the UAE to help you get around more quickly and conveniently.
E11
Except for Fujairah, the E11 highway connects all of the emirates. It is the longest road in the UAE measuring 558 kilometers in total length. The road runs from Al Silah in Abu Dhabi to Ras Al Khaimah. The E11 connects the most important areas of the cities, including Al Majaz in Sharjah, Bur Dubai in Dubai, and the Abu Dhabi International Airport. In each emirate, the E11 is known by a different name.
- Sheikh Maktoum Bin Rashid Road, Abu Dhabi
- Ras Sheikh Zayed Road, Dubai
- Sheikh Muhammad bin Salem Road, Ras Al Khaimah

Sheikh Mohammed Bin Zayed Road or E311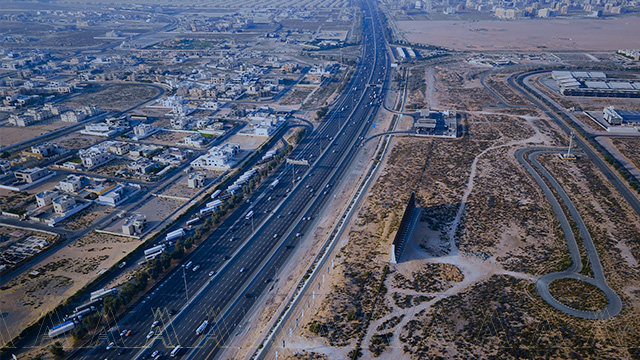 E311 is a 140-kilometer-long road that connects Dubai to other emirates. The highway, also known as the Sheikh Mohammed bin Zayed Road, begins in Abu Dhabi at Al Shamkha. It runs through several Dubai suburbs, including Arabian Ranches and Dubai Silicon Oasis, and enters Sharjah from Mirdif. It continues through Ajman and Umm Al Quwain before connecting to the E11 road in Ras Al Khaimah.
Take a look at these listings if you want to live and work near E311.
Sheikh Zayed Road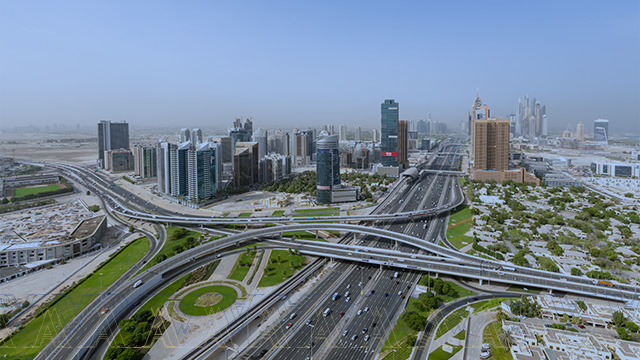 Sheikh Zayed Road, part of the E11, is Dubai's busiest road. Luxury hotels, high-rise buildings with serviced hotel apartments, and residential flats line the expressway. This busy road also connects to central business districts in Dubai. The Sheikh Zayed Road in Dubai begins near the Zabeel Royal Palace in Zabeel 1. It leads to several famous Dubai landmarks, including the Dubai Mall, Dubai World Trade Centre, Burj Khalifa, and Emirates Towers. In addition, the Sheikh Zayed Road is home to three of Dubai's Salik toll gates.

Al Khail Road or E44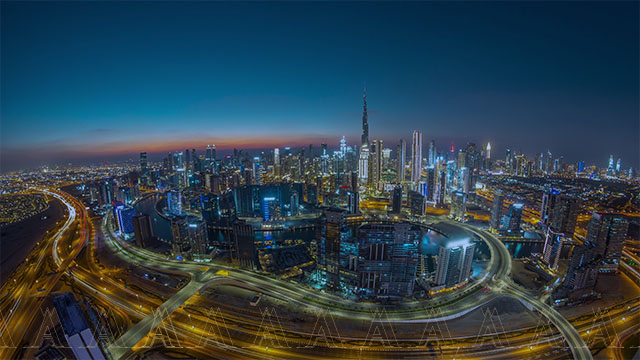 The E44 route can be used to travel between Hatta and Dubai. This UAE expressway is known as the Dubai-Hatta Highway or the Al Khail Road. People may also refer to the E44 as Al Aweer Road or Ras Al Khor Road. It's nothing to worry about; different stretches of the highway have other names, but they're all E44 and will take you to fun activities in Hatta. The E44 connects the country to Oman as well.

Sheikh Khalifa Bin Zayed Road or E95
This highway, which runs along the border between the UAE and Oman, is not as busy as the others on the list. Nonetheless, it is a vital UAE highway that connects the country's eastern villages to the major cities. The road eventually joins the E90 and connects Al Ain to the UAE-Saudi Arabia border.

Sheikh Khalifa Highway or E84
This highway, also known as the Dubai-Fujairah Road, allows you to travel to either emirate in 40 to 60 minutes. It is the quickest way to get from Dubai to Fujairah or vice versa. It has been in operation since 2011 and is approximately 30 kilometers shorter than the previous roads for this route. It is also part of the bus route connecting Dubai and Fujairah.

Emirates Road or E611
E611, also known as the Emirates Road in Dubai, is 110 kilometers long. This highway in Dubai and the UAE runs parallel to and as an alternative route to the E11 and E311. The Emirates Road is ideal for those who want to travel from Abu Dhabi to Sharjah, Ajman, Ras Al Khaimah, and Umm Al Quwain without having to pass through Downtown Dubai and vice versa.

What's the Most Enjoyable Place to Drive around Dubai, UAE?
The United Arab Emirates is the dream destination for adventure-seeker travellers, given that it is the country of car enthusiasts. It prides itself on having great supercars and some of the best driving routes in the world. Broad coastal areas, high mountains, wild deserts, and beautifully paved roads stretching as far as the eye can see makes it a dream location to improve your motor skills. In addition, the breathtaking views of the winding landscapes of the United Arab Emirates are spectacular, attracting motoring enthusiasts to their hearts.

Here are our picks for the top six driving roads in the UAE:

Jebel al Jais, Ras Al Khaimah (RAK)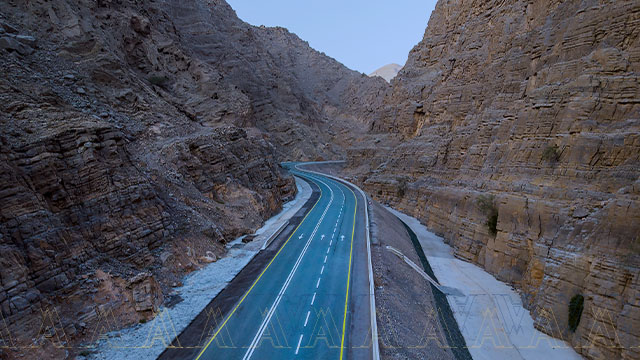 Jebel al Jais is the highest mountain in the UAE, measuring 6,268 feet tall and forming part of the Hajar Mountains. It is located on the border between Oman and the UAE. Jebel al Jais is among the best driving roads in the UAE, with its rugged rocky terrain, sharp hairpin turns, and sweeping corners.

Jebel Hafeet, Al Ain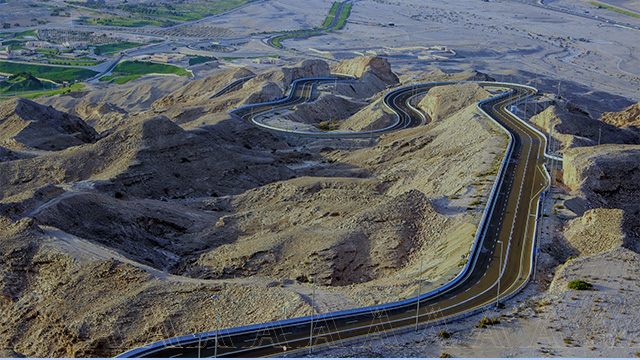 There is no doubt that Jebel Hafeet is the most well-known mountain in the UAE. Al Ain is 170 kilometers from Abu Dhabi. The second highest peak in the Emirates is Jebel Hafeet Mountain, which stands at 4,000 feet. The beautiful asphalt road snaking around Jebel Hafeet was built in 1986 and is over 7.3 miles long with 60 corners. The drive up the steep rocks to the summit, at 1,250 meters, is thrilling. These winding roads make it one of the best driving roads in the UAE.

Hatta Fort Hotel, Hatta
Go past the Hatta Fort Hotel roundabout and turn left to find one of the best driving roads in the UAE. It's a short but thrilling stretch of road where you can drive as fast as you want.
Don't be fooled by the road's length; it's only 10 kilometers long, but the deadly curves, blind corners, and surprising steep inclines and dips make up for it. You must drive carefully, however, because the tarmac road is not the smoothest.

Al Taween, RAK
Some may consider Al Taween one of the UAE's best driving roads. You have a choice if you don't want a swarm of people sharing your favorite spot. However, the steep inclines of 30-40 degrees and hairpin turn to make it difficult to power through the roads. Please make sure you choose your best car to drive out here to make it through the high-inclined road. Furthermore, the view from the top is limited to a wide range of rugged mountains.

Liwa Oasis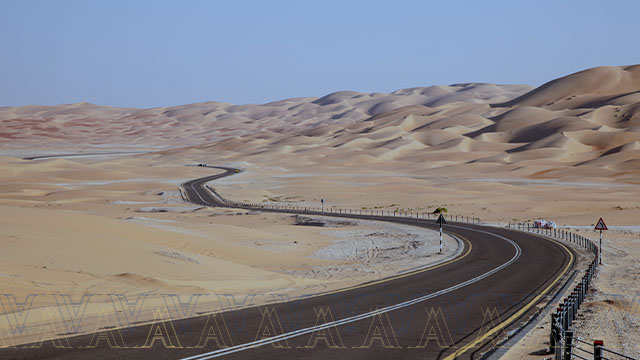 The road from Liwa Oasis to Al Ain runs roughly parallel to the Saudi Arabian border. Liwa is a vast desert area on the outskirts of the enormous Empty Quartet desert (Rub Al Khali). The long stretch of road running alongside barren land may not be your ideal location for an adventure, but it has its allure. Liwa may not have twisting roads, tall mountains, or dangerous cliffs, but drifting up and down dunes can be enjoyable. In addition, it would be an ideal location to put your considerable wheel driving skills to the test.

Kalba, Sharjah
The Kalba-Sharjah road provides a pleasant drive from Dubai to Fujairah. The Kalba-Sharjah drive is a straight road with no exciting bends to navigate. After 50 kilometers of driving through the emirate's industrial area, the fun begins when you see rolling mountains ahead.
The S-bends begin to appear just before you reach Fayyad, adding some excitement to your journey. The real adventure starts when you pass through the 1.27 km long tunnel. You arrive in Fujairah after breaking through that tunnel. Driving through the beautiful coastal scenery of Fujairah in a gorgeous car with the windows down and an endless stretch of smooth road.

What about Speed Limits?
It's easy to determine the speed limits on each of these roads. All Dubai and UAE freeways have a unified speed limit ranging from 100km/h to 120km/h. Speed limits in cities range from 60 to 80 kilometers per hour.
Always drive in the right lane, leave enough space to change lanes, use turn signals when changing lanes, and maintain a broad view. Keeping your focus on the road is critical to your and others' safety.

Apartments for Rent Near Highways in Dubai
Each emirate has its own highways. Knowing these routes and where they lead is essential for anyone in the UAE. It eliminates or reduces the difficulty of navigating across and within the various emirates. It also assists you in planning the most incredible road trips throughout the UAE.
Contact us today to find the most suitable apartment with 0% commission on rent.
FAQs
What is the total length of Sheikh Zayed Road?
Sheikh Zayed Road, also known as E11, stretches along Dubai's coastline for roughly 55 kilometers (34 miles), from the Trade Center Roundabout in the south to the border with the emirate of Abu Dhabi in the north. Many of Dubai's well-known landmarks and attractions, such as the Dubai World Trade Center, Burj Khalifa, and Dubai Mall, are traversed along the route.

Are there any tolls on Dubai-Abu Dhabi Highway (E11)?
The Dubai-Abu Dhabi motorway (E11), popularly known as Sheikh Zayed Road, does not have any tolls because it is a toll-free motorway. However, there are some other thoroughfares and roads in the UAE that do charge tolls, including the Dubai-Al Ain Road, Sheikh Mohammed Bin Zayed Road, and Abu Dhabi's Sheikh Zayed Road. These toll roads make use of the Salik electronic toll collecting system, which deducts toll charges from a pre-paid account connected to the driver's car. In order to ease traffic congestion and increase mobility, the Salik toll system was first implemented in Dubai in 2007 and has subsequently been extended to other roadways in the United Arab Emirates.

How long does it take to travel from Dubai to Abu Dhabi via E11?
Depending on the amount of traffic and the time of day, it may take longer or shorter to go from Dubai to Abu Dhabi via E11, commonly known as Sheikh Zayed Road. The usual travel time is 1.5 to 2 hours, however, this can change significantly at times of high traffic, such as rush hour or on holidays, when the trip may take longer.

What are the alternate routes to avoid traffic on Sheikh Mohammed Bin Zayed Road?
Emirates Road (E611), Al Khail Road (E44), or Sheikh Zayed Road (E11) are a few potential detours to escape traffic on Sheikh Mohammed Bin Zayed Road. Al Warqaa Street or Academic City Road are two small roadways that can offer more direct access to specific locations in Dubai as an alternative. To prevent unforeseen delays, it is always a good idea to review traffic reports and map out your route beforehand.

Are there any rest stops or service areas along Emirates Road (E611)?
Emirates Road (E611) has a number of rest stops and service areas. Dubai is connected to other emirates, such as Sharjah, Ajman, and Umm Al Quwain, through Emirates Road, a significant road in the United Arab Emirates (UAE). The road offers a number of rest stops and gas stations where motorists may stop for a break, refuel, and buy refreshments and other amenities.

Is there a speed limit on Al Khail Road?
Al Khail Road (E44) in Dubai, UAE, does indeed have a speed restriction. Although some stretches of Al Khail Road may have a lower speed limit, especially near intersections, pedestrian crossings, or work zones, the maximum speed limit on this road is typically 100 km/h (62 mph). To protect the safety of all road users and prevent fines or penalties for speeding.

What are the peak traffic hours on Sheikh Zayed Road?
In Dubai, United Arab Emirates (UAE), Sheikh Zayed Road, commonly known as E11, is a significant thoroughfare. It suffers peak traffic hours, like many metropolitan freeways, which can result in delays and congestion. On Sheikh Zayed Road, the busiest times for traffic are typically between 7:30 am to 9:30 am and from 4:30 pm to 8:30 pm, Monday through Thursday.

How many lanes does Sheikh Mohammed Bin Zayed Road have?
Sheikh Mohammed Bin Zayed route contains between 4 and 6 lanes in each direction, making it a large and roomy route. The number of lanes might change depending on the part of the highway. Additionally, some stretches of the highway have designated bus and HOV (high-occupancy vehicle) lanes that are intended to offer quicker and more effective transportation for cars traveling in groups and public transportation.

Are there any plans to implement smart technology for traffic management on UAE highways?
Yes, UAE has recently made significant investments in and implementations of smart technology for managing traffic on highways. The Dubai Integrated Mobility Platform, which enables greater coordination across different transportation modes and is meant to offer real-time traffic information, is one of several efforts the UAE government has launched to improve traffic flow and lessen congestion on motorways. In order to monitor and control traffic flow on motorways, the UAE has also been investigating the use of cutting-edge technology including artificial intelligence, big data analytics, and Internet of Things (IoT) sensors.

Where does Sheikh Zayed Road start and end?
Along the waterfront of the city, Sheikh Zayed Road runs. In the center of Dubai's business district, the road begins at the interchange close to the World Trade Center roundabout and travels south for about 55 kilometres (34 miles) until it reaches the Abu Dhabi border.

What is the total length of roads in UAE?
The length of all roads in the UAE, including local roads, motorways, and streets, is around 19,000 kilometres (11,800 miles). With significant projects like the Dubai-Abu Dhabi Highway, Sheikh Zayed Road, and Emirates Road, the UAE has been quickly expanding its road infrastructure in recent years to serve its expanding population and economy.

What is the fastest road in the UAE?
The Emirates Road (E611), a 140-kilometer (87-mile) motorway that passes through Dubai and other emirates on its way from Ras Al Khaimah in the north to the border with Oman in the east, is the quickest road in the United Arab Emirates.

Can motorcycles use the major highways in the UAE?
In the United Arab Emirates, motorbikes are permitted to travel on key roads such Sheikh Zayed Road, Emirates Road, and Sheikh Mohammed Bin Zayed Road.

Are there any specific regulations for oversized vehicles on these highways?
Yes, there are particular rules for oversized vehicles on UAE highways. On certain roads and highways, oversized vehicles, such as trucks or buses, are subject to weight and size limits and require specific permissions in order to operate.

Are there any mobile apps or websites available to check real-time traffic updates on these highways?
Waze, Google Maps, and the Dubai Roads and Transport Authority (RTA) app are a few of the well-known mobile applications and websites offering real-time traffic information in the United Arab Emirates. These applications are free to download from the respective app stores and are available for both the Android and iOS operating systems.

Conclusion
Familiarity with UAE highways shows only a part of this complex intercity system. These highways not only make it easy for people to access different parts, but they are very useful commercial routes for transporting goods and services throughout the country. The highly advanced infrastructure allows these access routes to be expanded as needed. Also, its regular and timely repairs and maintenance will make the citizens not face any problems using these highways. Therefore, driving in different parts of the United Arab Emirates will not only not be boring, but will tempt you to travel everywhere in the country!

If you're considering getting an apartment in the United Arab Emirates and using UAE highways, Al Majid Property Co. LLC should be your top choice. Al Majid Property has an expansive inventory of high-quality homes to suit all preferences and budgets as one of the most recognized and trustworthy real estate agents in the United Arab Emirates. They can assist you in finding the ideal house that satisfies your unique wants and preferences, thanks to their experience and in-depth knowledge of the neighbourhood market. Their staff of knowledgeable agents is committed to providing outstanding customer service and assisting you with every stage of the purchasing process to make it a simple and stress-free transaction.

Al Majid Property provides you with a variety of alternatives and solutions, whether you are a first-time renter or a seasoned investor, to make sure you locate the perfect home in the UAE. Don't pass up the chance to rent your ideal house in one of the most interesting and active cities in the world. Start your road toward living in the UAE by getting in touch with us.