The UAE's rental sector is considered one of the most active economic sectors in the county. Expats and locals look for properties and facilities to rent on a daily basis. In such a lively and dynamic country, many people search for properties to rent, whether tourists or residents. So, suppose you are looking for a short-term rental in Dubai, a vacation home rental, or a villa with a private pool for daily rent in UAE. In that case, the first step to making a good choice is understanding the rental sector in this country and then finding the right real estate companies in Dubai.

Many people arrive in the United Arab Emirates for a two- or three-year contract job and end up living in this beautiful country. However, Emirates offers various comfortable choices to rent and settle, whether for the short or the long term.

Why is the UAE's Rental Sector Unique?
One of the most important reasons why the United Arab Emirates is considered one of the essential rental markets in the middle east is that the seven emirates are within driving distance of each other. Besides, the country features one of the best and fastest motorways, which means that moving between emirates is easy, cheap, and not time-consuming.

According to recent surveys, approximately 70% of the population prefers renting options rather buying properties. Buying a property in the United Arab Emirates can be very costly. Thus, most people turn to rentals, whether residential or commercial properties. Moreover, the rental sector can offer numerous options for people looking for houses, villas, offices, or any other property in a costly-effective manner.
One of the other features of the UAE rental sector is that the number of rental properties in the UAE doesn't exceed the demand since the construction sector in the country is very fast and active. Therefore, this feature will allow you to take the needed time to search for the property you want and get it at a competitive price.
Popular Places to Rent In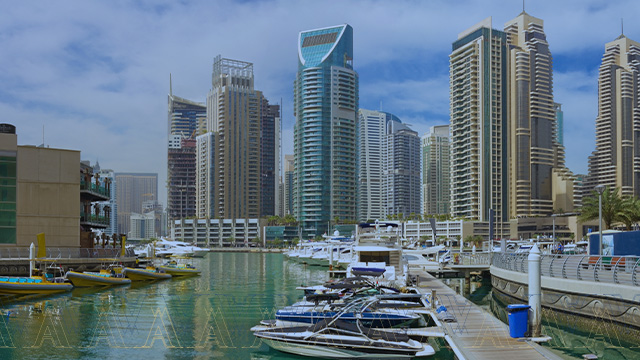 Dubai Marina is one of the most famous and dynamic sites in the United Arab Emirates. This area includes residential towers, commercial buildings, fancy restaurants, and a very relaxing and beautiful view next to the sea. The Marina is a luxurious and fancy place to rent if you are looking for a comfortable and luxurious place to live and enjoy your precious time with your family.

Bur Dubai is an old vintage charming place in UAE that can be attractive for many. It's also very suitable for families as you can find many residential towers and villas in this area. In addition, Bur Dubai is considered a high cultural hub in Dubai and well-connected with the rest of the city. This area includes Zabeel Park, WAFI Mall, Zabeel Stadium, and numerous Arabic cafes and restaurants.

Al Reem Island - Abu Dhabi
Al Reem Island is a natural island located 600 meters off Abu Dhabi's northeastern coast. If you are visiting the UAE for a short or a long period and looking for a brilliant place to stay, this island is ideal to rent. It has a spectacular sea view, competitive properties price, and a lovely community to socialize. Al Reem island is not only suitable for residential rental, as the area includes numerous commercial sites that can hold your business.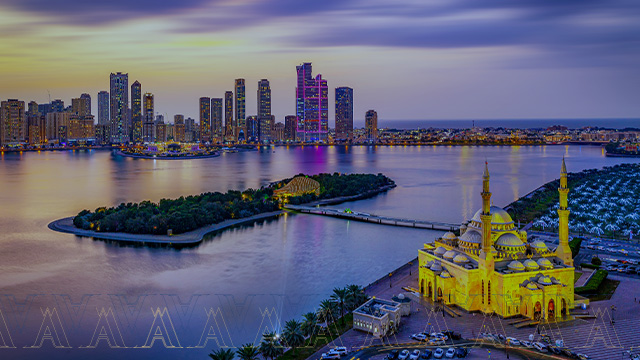 The Al Nahda district extends from Dubai to Sharjah. It's distinguished by a relaxing and secure lifestyle with competitive rental prices and high-quality services.
In addition to its affordable price and strategic location, Al Nahda has many more to offer you. This beautiful area includes Al Nahda Park, where your children will enjoy spending quality and healthy time doing sports. Moreover, you will find both Ansar Mall and Sahara Centre if you are a shopping person. iMall will be the perfect destination for gaming time with the family.

Nahda is a calm emirate that features numerous cafes and restaurants serving Indian, Pakistani, and Arabic cuisines

Types of Properties in the UAE
As the construction sector in UAE is fast and developing every moment, the United Arab Emirates can provide numerous and various rental options for all, whatever your budget or quests. You can search for very luxurious villas with swimming pools or affordable apartments or penthouses, and we guarantee you will find your need. So, the question is: what types of properties can you rent in UAE?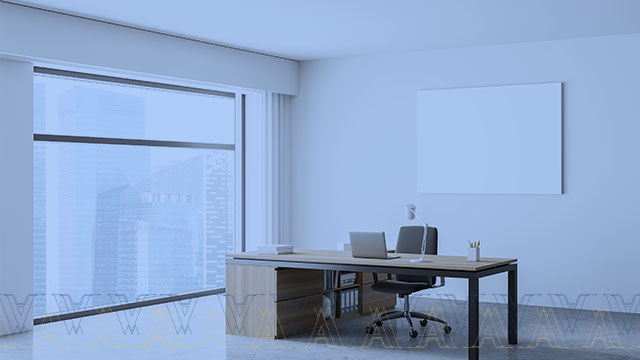 Among all the emirates of UAE, Dubai and Abu Dhabi specifically offer various sizes and types of commercial properties. You can find small offices, large offices, or even ample floor space if you want to move your entire company. The commercial properties in UAE feature innovative modern options, highly served places with technology, and a comfortable surrounding environment for employees to have the best work atmosphere while working.

Apartments options in Emirates vary from studios and standard apartments with one or more bedrooms to luxurious penthouses. As for the furnishers, there are also furnished or unfurnished apartments in addition to semi-furnished properties that include essential equipment such as refrigerators, washing machines, dishwashers, and cooking stoves/ovens.
Modern buildings in UAE contain a lot of recreation options, such as swimming pools, gyms, spas, security, and walking areas.
Villas are the most luxurious and high-quality places to live in, especially if you want to rent with your family. UAE's large villas feature 24-hour security and a host of facilities, such as community centers, shopping areas, pharmacies, playgrounds, parks, swimming pools, gyms, and so on. Villa's option varies from two to four-bedroom and even more with front and back yards.
Large villas can include more than five or six bedrooms, extensive gardens, a private swimming pool, and maintenance options.
Where is The Cheapest Villa for Rent in UAE?
If you already prefer to live in wide spaces, outdoor or indoor, then Dubai's villas are perfect for you to rent and live in. However, have you asked yourself where the cheapest villa for rent in UAE is? You can find numerous villas for rent in various areas in Dubai, Abu Dhabi, and other emirates. You can visit Al Majid property website and choose the rental option you deem fit.
What is the Average Apartment Rental in Dubai?
The rental costs in UAE can differ from one area to another and from one emirate to another. Dubai has the country's highest rental fee, and then comes Abu Dhabi. This high cost of renting in Dubai and Abu Dhabi does not affect the high quality of living in the rest of the emirates. So, this is precious information to know, especially when dealing with real estate companies in Dubai.

Rents in the United Arab Emirates are managed by the Real Estate Regulatory Authority (RERA). Therefore, you can clearly view the rental index wherever you live in the UAE. However, in Dubai specifically, you can use the Rental Increase Calculator to get an idea of rental prices in this charming city.
Whether you are planning to rent a house, apartment, penthouse, vacation home rentals, or villa with a private pool for daily rent, do not rent more than 25% of your CTC budget. Secondly, we advise you not to fall for the traps of luxurious and costly apartments when you can easily find cheaper and elegant ones.

Finally, you can contact Al Majid Property if you are looking for trusted agents with minimal commission when finding your dream property.