Stunning and sparkling skyscrapers, splendid beaches, cutting-edge structures, sand dunes, fine cuisine, fantastic all-inclusive lodging options, shopping arenas, and adrenaline-pumping activities—Dubai is surely an exceptional travel destination.
It is a metropolis with great ambition that sprang from the Arabian desert, is home to some of the tallest buildings in the world as well as the biggest artificial islands!

November through January are the best months to travel to Dubai if you want to take advantage of clear skies and picture-perfect beach weather because Dubai's summers can be very hot.
If you haven't already, consider these persuasive reasons for visiting this incredible place at least once in your lifetime. Continue reading to know where to find reliable real estate brokers in Dubai.

Reasons To Visit Dubai Once in Your Lifetime
Dubai travel and tourism is an important part of the city's economy. The city is home to many tourist attractions.
The growth of new housing projects and lodging options like hotels is evidence of the city's thriving tourism industry.

The significant factors, such as trade, industry and business prospects, influence people to purchase/rent houses in Dubai. Thus, booming tourism is one of the many reasons why you should consider buying a property in Dubai.

It Is Evolving Quickly
No other area on earth has such lavish and grandeur developments as Dubai. The city is a real startup hub.
A new building could be constructed anytime, and the skyline is always changing.
The best aspect is that admission is free because the government is typically engaged in building these wonders.

Specialized Architecture
Dubai's architecture is well-known throughout the world. It's incredible to think that the city had no structures forty years ago.
Now, the Dubai skyline is dotted with distinctive skyscrapers created by some of the world's top architects.
Anyone will be amazed after traveling down Sheikh Zayed Road, one of the UAE's principal thoroughfares.
There are several types, sizes, and shapes of buildings. Dubai does everything with style, even creating architectural marvels for its metro stations.

Here are some top-rated tourist attractions & things to do in Dubai:

The Grandeur Burj Khalifa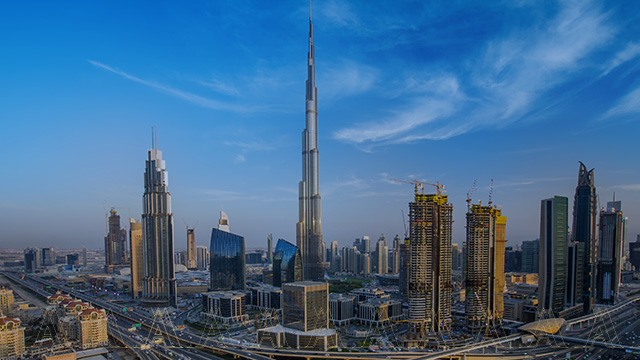 The Burj Khalifa, a famous building and a major tourist attraction in Dubai, is the highest building in the world at 829.8 meters and the city's most recognizable landmark.
Due to Dubai's famed panoramic views of the city's lights, nighttime excursions are especially well-liked by photographers.
You can get your Burj Khalifa "At the Top" entrance ticket in advance to avoid long waits, especially if you plan to visit on a weekend.
The grounds of Burj Park, which are on the ground and encircle the Burj Khalifa, have walkways lined with sculptures created in contemporary art.

Underwater World at Dubai Aquarium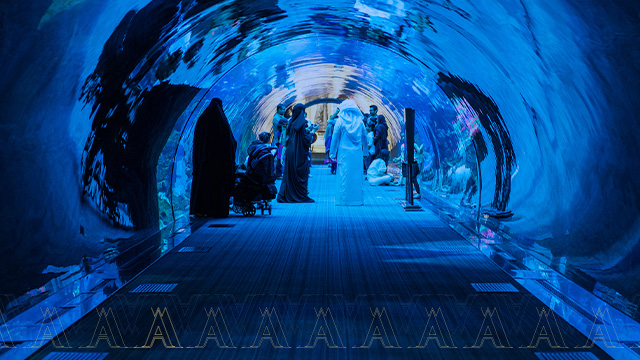 The Dubai Aquarium, one of the most popular tourist destinations in the area, is home to 140 different kinds of marine life in the enormous hanging tank on the Dubai Mall's first floor.
The Underwater Zoo, with its three-story high, 270-degree views throughout the length of the glass-panel tunnels, is the highlight of a visit to this location. However, free viewing is accessible via the mall as well.

Amazing Diversity
Almost 92% of people living in the UAE are foreigners. That percentage was approximately 85% fifteen years ago.
This implies that you may find any type of person here, whether you wish to live here or are just visiting.
Although there are sizable populations from India and Pakistan living here. It's also common to run into Europeans, Canadians, and Americans who are happy to be living in Dubai.
You may be sure that it will be simple for you to make acquaintances in this enormous and diverse culture!

The Gold Souk: A Must Visit Place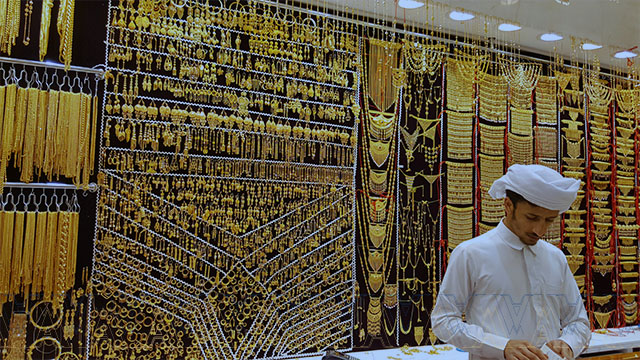 The incredible Gold Souk in Dubai, which has dozens of jewelry shops selling gold, silver, and precious stones, is well-known.
The gold souk, in the older part of Dubai, stands in stark contrast to that area of the city.
Until one starts window shopping and discovers some of the most incredible jewelry creations, the traditional market appears to be straightforward.

The most striking feature?
The expensive jewelry isn't guarded by security personnel at any of the establishments. Theft is rarely a major problem in the Gold Souk because Dubai is generally a safe city.

Get Access to Exquisite Cuisine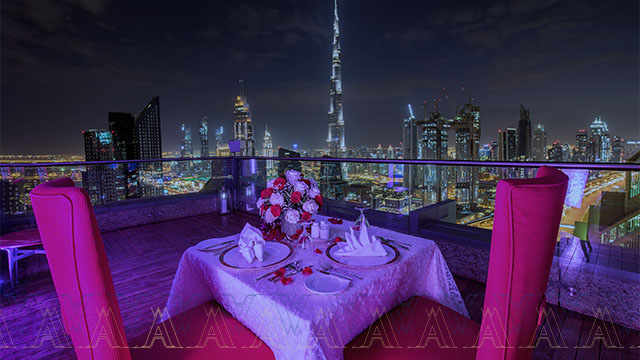 The city offers an amazing variety of food styles due to its diverse populace.
There are hundreds of affordable and high-end Arab, Persian, Indian, Pakistani, Filipino, French, Japanese, Chinese, British, and American restaurants. So, there is something for everyone.
It's understandable why people talk about newcomers putting on the "Dubai stone" when you consider the variety of food festivals that take place all year long and the constant stream of pop-up restaurants.

So, What Are the Best Dining Restaurants in Dubai?
Doors Freestyle Grill - Steakhouse
Seafire Steakhouse and Bar
Experience The Past in Old Dubai
In Bur Dubai's eastern region, next to Dubai Creek, is where you can find Old Dubai. It is one of the best Dubai tourism places to see.
Even though Dubai's modern era is still relatively young, this area has some stunningly authentic historic buildings.
There are still outdoor souqs here that sell garments and spices (though some are being relocated).

Stroll through the Deira Grand Souq outside or visit a tea shop for an authentic Arabic meal. And yes, why not visit the Dubai Museum for a taste of history!
To rent an apartment in Deira, you can get help from reliable real estate brokers in Dubai at Al Majid.
You Can Enjoy 1000 Kilometers of Beaches
Another very obvious example, but unquestionably one of the main attractions for tourists.
You're never too far from getting a tan with more than 300 days of sunshine a year and over 1000km of shoreline.
Enjoy the sunshine at JBR Beach (Jumeirah Beach Residence)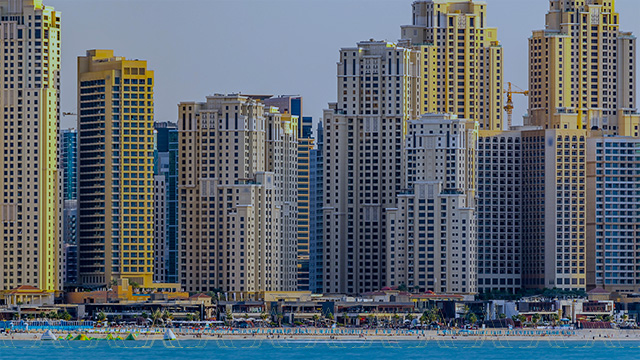 Given that some of Dubai's most well-liked beach resorts are dispersed all along its length, this is one of the most popular places to stay for tourists who want to make hitting the beach a vital part of their Dubai vacation.
The beach's large public areas are well-stocked with sun loungers, restaurants, and enterprises that provide boat rides, jet skiing, kayak rentals, parasailing, and other water sports. Lifeguards also keep an eye on the swimming areas.
Think about taking a stroll (or a drive) down Sheikh Zayed Road to view the numerous high-rise contemporary structures.

Along with the Burj Khalifa, the Dubai World Trade Tower has an observation deck that is less expensive. There is also the Gold and Diamond Park, which is essentially a mall for jewelry.
Jumeira Seven Villas, situated right near the entrance of Jumeirah 1, is a high-end residential property. It is 5-minute walking distance from the famous La Mer and the beach.
Awe-Inspiring View of The City
You can be sure that a city with so many towers will provide you with breathtaking vistas.
Dubai Frame, a magnificent frame in Zabeel Park that was initially erected in 2018, is the most recent addition to the city's already impressive skyline.
A 360-degree panorama of everything from the Arabian Gulf to the sand dunes of the Arabian desert to Dubai Marina is available from the 150-meter-high (492-foot) Dubai Frame.

There is a glass bridge that connects the two buildings that is 93 meters (305 feet) long and has a glass panel that is 25 square meters in size.
So, you can have an amazing view of the city from the Jam Marina building near JBR Dubai. Looking for a 2-bedroom apartment in Jam Marina with 0% commission on rent? Get in touch with our real estate brokers in Dubai today.