In recent years, Dubai has attracted hordes of expats being a center for regional economic growth and a destination for new inhabitants.
The city also offers a renowned standard of living. There are several excellent housing alternatives in Dubai if you are considering moving there.

Well, there are so many options available that this process can be somewhat confusing for new residents.
However, this guide on how to find a property for rent in Dubai will take you step-by-step through the entire process, from choosing the ideal home to executing the leasing agreement.

What Do I Need to Know Before Renting a House in Dubai?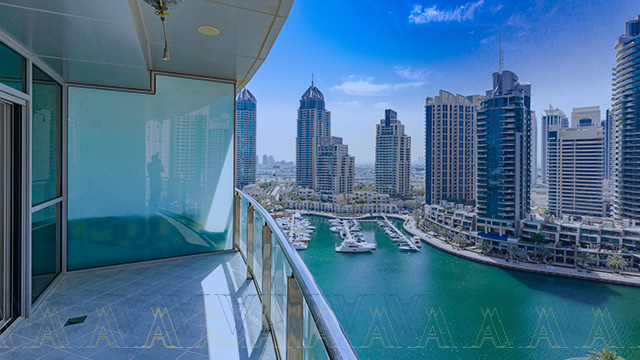 There are certain things to consider when looking for a property for rent in Dubai, such as:
Are there any amenities, such as a gym and a pool?
Do you enjoy the scenery?
Are the fittings and fixtures in good shape?
Is it in need of a paint job?
Are there security measures like cameras, a security guard, as well as an intercom in the building?
Does the villa or apartment have adequate natural light?
Does the plumbing function?
Are the outlets located where they should be?
Is the family room for rent in Dubai sufficiently large?
Do renters have a reserved parking space?
Your Step-By-Step Guide to Find a Property for Rent in Dubai
It can be intimidating and perplexing to rent if you have never lived in Dubai before. However, don't worry—we are here to assist!

First, Do an Extensive Search
Talk to your friends, coworkers, and search up over the internet before looking for a property in Dubai. The community, property type, location, and connectivity are just a few of the numerous factors to think about while selecting the ideal property.
Find a seasoned realtor to assist you in understanding your needs, objectives, and requirements so they can offer you a variety of houses to examine.
Going through an agency also ensures that the landlord has been thoroughly screened and that you will have a tenancy law specialist outlining all the rules and regulations to you, guaranteeing a seamless transfer into your new home. Check out google reviews.
Regarding future maintenance, be sure to find out who is in charge of the property. You should be aware that not all agents are also property managers.

Properties such as Al Maktoom Street Building, Ahmad Creek Residence, Baks Al Nahda, etc., are handled by landlords directly. When it comes to finding Dubai homes for rent, a home maintained by a professional property manager is usually preferable.
This is because it makes life simpler if any maintenance-related concerns come up in the future.
To ensure that you are fully prepared should any maintenance-related concerns later on emerge, it is crucial to comprehend all of your rights and obligations as well as the procedures involved.
If you do your search efficiently, you can even find property for rent in Dubai Marina at affordable rates.

Organize your rental property agreement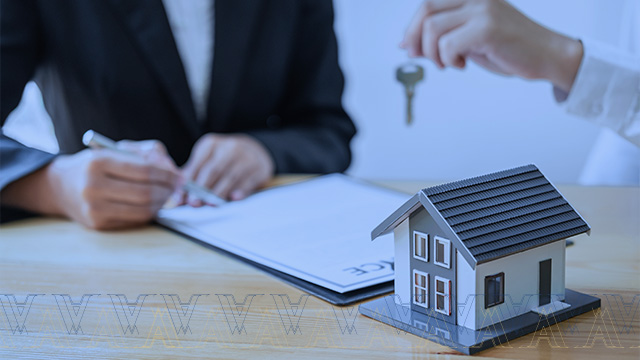 You must get the contract correct from the start when organizing your lease for a rental property in Dubai.
Any ambiguities must be clarified, as well as any provisions you're not entirely comfortable with. This is your chance to negotiate things in your favor.
Remember that you have the best opportunity of obtaining a really excellent deal if you can pay your rent in full a year in advance.
The main frustration for many people who reside in Dubai right now is that their rent increases steadily every year, so consider negotiating with your landlord to set a rent cap for three or more years.

When it comes to managing your life financially, it is best if you are aware of your annual expenses well in advance.
Before you sign a rental agreement, you should have your attorney review it to ensure that it is fair.
The contract will probably specify which responsibilities you bear and which the landlord bears. For instance, since he is in charge of all upkeep, your landlord might be charging you extra.
Try to negotiate the price down a little if you think you could handle the garden or the basic maintenance of the house.
If the landlord decides to modify the agreement, such as by raising the rent, make sure you receive adequate notice. Make sure the notice period is equitable for you both.

Can I end my agreement early?
The landlord has the right to charge you two months' worth of rent as a penalty if you decide to vacate the property early. If you can find someone to rent the property in your place, the landlord could waive this requirement in some situations.
On Facebook local groups, tenants frequently promote their landlord's property. This can occasionally be done to avoid using estate agents and paying their 5% fee.
You must provide your landlord with 90 days' notice if you do not want to renew your lease and intend to leave.
Similarly, they must give you three months' notice if they want you to leave the property.

Next, Go for Ejari Registration
It is necessary to register with Ejari, and when residing and working in Dubai, you will discover that you require a copy of your Ejari Certificate for many purposes, such as visa renewals. The following papers are required to finish the Ejari registration process:
The original agreement
The titled documents
Copies of the tenant's and landlord's passports
Emirates ID.
Keep in mind that Ejari is necessary for a variety of other requests you might have, including the issue of residency visas for additional family members or even a housekeeper.

Apply For Utilities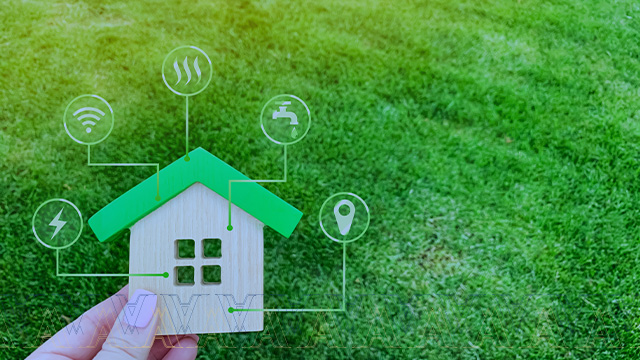 Applying for utilities is the next step in renting a property in Dubai. This covers amenities like internet, electricity, and water.
You must apply for service by getting in touch with the appropriate utility provider. When requesting utilities, you typically have to present your lease agreement or Ejari certificate.

How to rent a flat in Dubai without paying the agent commission?
Nowadays, renting a flat in Dubai without paying the agent commission is pretty easy. One way to do this is by simply listing your apartment for rent on web directories.
Although you will save some money this way, it can result in many property frauds. When you get help from our professional agents, safety and cost effectiveness is guaranteed.

So, are you looking for residential property for rent in Dubai? Find your desired property to rent at Al Majid Property Co. LLC.