When several countries around the world confronted exceptional economic disorders after the pandemic in 2020, United Arabic Emirates was able to keep its economy stable. Moreover, talking about technology as an essential tool, whether in business, education, health care, or other sectors, has confirmed the strategic importance of Sharjah as a growing venue for business besides Dubai, Abu Dhabi, and other emirates.

The infrastructure and livelihood in Sharjah have noticeably improved due to the increasing commercial importance in this emirate. With several businesses looking for a chance to operate in UAE, Sharjah is now a convenient place to rent a property and start your business as the emirate features plenty of opportunities we will discuss in this article.

What Makes Sharjah Important for Business?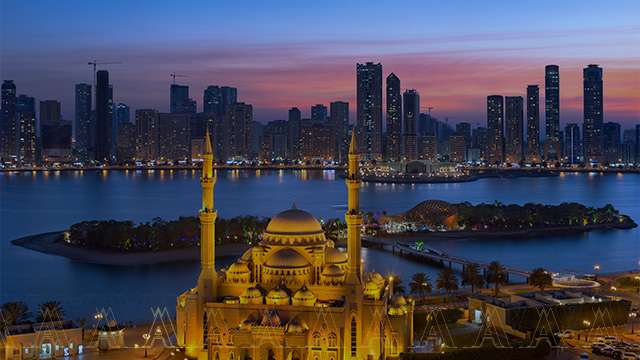 Several factors raised the importance of Sharjah among other emirates in the UAE. First, the government laws attract both local and foreign investors have enhanced the image of this Emirate, moving it from a cultural capital to an important business center.
Within the past few years, Sharjah has been considered a vital business hub in the UAE. Moreover, the developing Emirate has become a commercial and economic hub for tourists and ex-pats.
Sharjah is considered the third-largest Emirate in the United Arab Emirates, with a hosting population that exceeds 1.70 million individuals. This allows Sharjah to offer investors numerous business opportunities in multiple sectors, which is why companies and commercial set-ups in Sharjah develop fast.

Why Should You Rent a Property in Sharjah?
The first thing that will come to your mind when choosing to rent a residential or commercial property and move to Sharjah is that this emirate might not have the same excitement and nightlife as Dubai. However, this emirate will also offer you numerous cultural and entertaining activities you will enjoy.
Sharjah has developed its infrastructure rapidly in the last few years, offering residents, tourists, and visitors many places to enjoy visiting.
Suppose you are looking for luxurious and unique restaurants in this emirate. In that case, you will find several places such as Indian, Italian, Emirati, continental, and multiple more cafeterias that serve tasty and affordable food options.
If you are an art lover, Sharjah offers you several places and events to enjoy art, such as the Sharjah Art Museum. Moreover, when you need a place to relax, you can also find the Majaz Waterfront, Al Noor Island, Buhaira Corniche, and Sharjah Amphitheatre as the perfect recreational places.

Best Places to Find Office Space for Rent in Sharjah
Sharjah has many features when it comes to commercial rental. However, few areas are considered the heart of business in this active emirate. Let's discover them!

Al Nahda
Many people prefer to live in Al Nahda, Sharjah, and head to Dubai for work. With numerous residential rental options, Al Nahda could be your perfect place to rent and settle as it features comparatively lower prices than Dubai and other emirates with the same quality of life. Furthermore, you can rent an apartment in Al Nahda towers and complexes and never care about transportation as this area is located on the Sharjah – Dubai border, allowing easy and fast commutes to both cities. In addition, this beautiful area has many parks and entertaining activities to enjoy with family and friends.


Al Majaz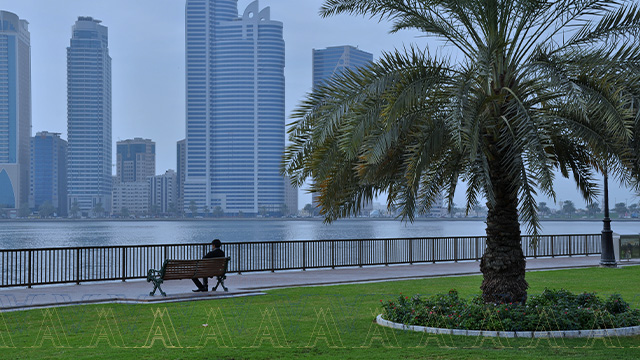 Al Majaz is located along the famous Buhaira Corniche, off the E11 highway in Sharjah, with a fabulous view of the sea and the high commercial building along the Corniche. It's an affordable place to start your business. Besides, the offices in Al Majaz feature all the facilities needed to help run whatever company or industry.
Transportation is effortless in this area, and public transport facilities make commuting easier for employees and clients visiting your office.

You can easily find furnished offices with parking places in this area. Moreover, you will find nearby restaurants, banks, and more facilities.
Average rent for offices in Al Majaz starts from AED 20,000.


Bu Daniq
Bu Daniq is a central district in Sharjah with some features that make it very important to start a business. This area doesn't have a lot of commercial facilities, but on the other hand, it has several commercial buildings and hotels, making it suitable for some sectors.
You can rent an office in Bu Daniq at an affordable price of AED 8.5000 within 250 to 500 square feet.

Al Khan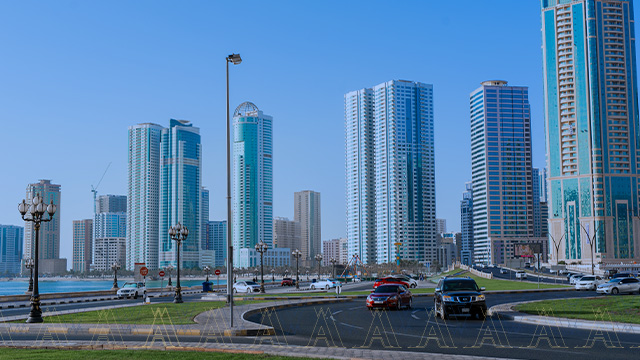 Al Khan features ample commercial space in Sharjah with two significant landmarks: Sharjah Expo Centre and Sharjah Aquarium. In addition, this area features several commercial buildings with affordable rents. As for transportation, Al Khan is close to the Dubai-Sharjah border and features a powerful public transport system for a fast and easy ride.

The average price for renting a commercial space in Al Khan ranges from AED 10.000 for 150 square feet office to AED 20.000 for 1,200 square feet office.

What to Consider Before Renting an Office in Sharjah?
Finding the best office with a strategic location and affordable price should not be your only essential factor when considering renting a commercial venue in Sharjah. When choosing the next office representing your business in this highly developing commercial emirate, there are several other aspects to consider.
Check the sound environment and ensure it's calm and suitable for work.
Make sure the office has proper facilities.
Determine your competitors' locations and study if their place can affect your business.
Check the parking area.
Check the included facilities within the renting area and what the owner doesn't have in the renting deal. The best renting agreement allows you to make the best of the space and facilities.
Double-check the renting agreement.
Finally, ensure the office space is suitable for the employees' desks and equipment. Some people might find ample space at an affordable price to rent. However, the room space might not allow the proper order of employees' desks.
What's The Cost of Renting an Office in Sharjah?
Compared to Dubai, Sharjah is distinguished with its high life qualification and affordable property rental range, whether for commercial properties or others.
Sharjah offers various sizes and price ranges for offices, warehouses, shops, and other commercial properties. These features are considered the most attractive for start-up businesses in this beautiful emirate.
Renting office space in Sharjah is the best step to start your business in the United Arab Emirates, as the price range for commercial property in this emirate starts from 8000 AED. This price will allow you to choose between perfect choices in terms of space and features.


What's The Cost of Accommodation in Sharjah?

Renting a property in Sharjah can save a lot of your money without lowering the life quality that you might have if you lived in Dubai or other emirates.

If you are looking for a comfortable and flexible flat to rent in Sharjah, the average budget will be between AED 30,000 to AED 40,000 and could reach AED 50,000 for luxurious options. Sharjah also offers several communities suitable for people who want to move with their families. These residential venues provide fast and easy access to essential facilities, such as schools, hospitals, spas, gyms, malls, and grocery stores.

If you are a step from renting a place in Sharjah, whether for you to live or for your business, you can contact Al Majid property and get your distinguished venue with a 0% commission.