Sharjah is a city in the United Arab Emirates that has been attracting tourists and expats for decades. The city is known for its rich history, cultural diversity, and beautiful landscape.
What does Sharjah mean? The name "Sharjah" means "the garden." This is because the United Arab Emirates was named after the seven emirates in the country. The emirate of Sharjah is known for its mountain-soaked oasis and fertile valleys-with every turn, you can find an attractive place.

This blog will explore the UAE's Sharjah City for visitors & expats.

Top Reasons to Visit Sharjah
Sharjah, one of the best places for sightseeing in the Middle East, is a shining example of Arab organic architecture. Centuries-old buildings with walls made from white marble and traditional Arabian homes with intricate archways are some of the features that make this Emirate an enchanting destination.
Sharjah is famous for its cultural treasures, and delicious Arabian food. It has multiple museums, art galleries, and contemporary buildings. The Emirate also attracts travelers looking to see some natural beauty by including desert tours, aquariums, or even visiting Ras Al Khaimah on its borders.

The Best Tourist Attractions in Sharjah
Sharjah is known for its beautiful beaches, perfect for water sports and recreational activities. One of its most popular attractions is Al Majaz Waterfront, a mall with an artificial beach and artificial lagoon. Other popular attractions in Sharjah include Al Marjan Island and Al Khan Lagoon, both of which offer beautiful views of the city's skyline.

What are the popular things to do in Sharjah?
Visit the old part of the city with its beautiful forts and mosques.
Participate in a falconry show, or visit Sharjah Heritage Village.
Enjoy a picnic at one of the many parks or beaches nearby.
Take part in a desert safari.
Take a camel ride.
Visit an art gallery.
Go shopping at one of the many malls nearby.
Sharjah Culture and Arts Scene
There are many cultural attractions in Sharjah, including museums and galleries. The art scene in Sharjah is quite diverse and includes traditional art forms such as music and dance and modern art forms such as photography and sculpture.
The Arts Council of Sharjah is the government organization responsible for promoting, fostering, and supporting arts and culture in Sharjah. In addition to fostering an appreciation for art in society, the council hosts international cultural events such as arts festivals, film screenings, and art fairs.

The Sharjah Folklore Museum is the leading institution in the country for preserving, conserving, and promoting traditional heritage throughout the Middle East. The museum houses a rich collection of folkloric artifacts dating back to pre-Islamic times. The museum also preserves and displays cultural heritage artifacts related to Islamic history, including an impressive array of relics from medieval times.

What are the Best Places you should Visit in Sharjah, UAE?
Sharjah is known as the place where you can find some of the most breathtaking mosques in the world. It's also a destination for those looking to get away from it all and explore their adventurous side.
It's a small and compact city that can be explored on foot or by car.
There are plenty of hidden gems to uncover in Sharjah, and you will find your time well spent in this city.


Al Noor Island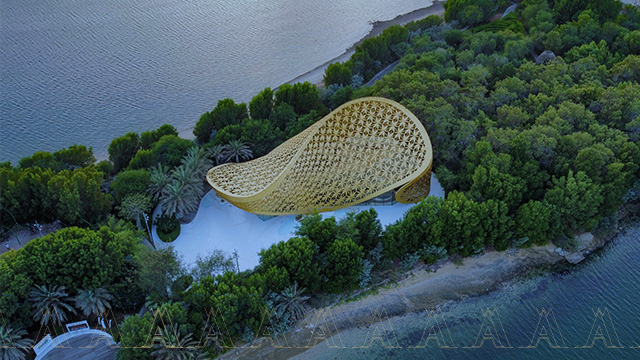 Al Noor Island is a hidden gem full of family-friendly activities that each member will thoroughly enjoy. It is not only home to unique award-winning architecture and technicolor art installations.
Children can discover the wonders of nature at Butterfly House, while book lovers can unwind at the Literature Pavilion.
Best of all, you get to do it against the backdrop of lovely meadows and seaside boardwalks!

Al Mamzar Beach and Park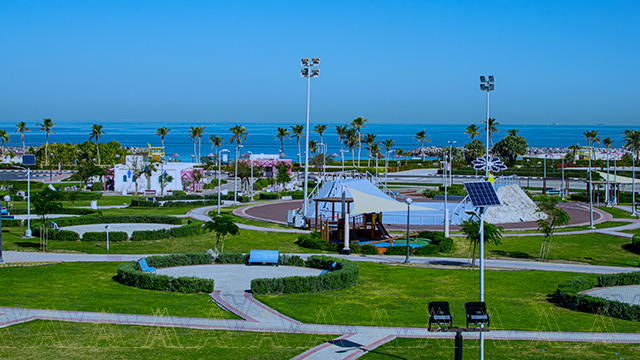 This destination connects Sharjah and Dubai and is ideal for relaxing on the sandy shores, barbecuing, or unwinding among the palm trees and greenery.

The beautiful Buhaira Corniche
It is ideal for long, leisurely weekend strolls. The Buhaira Corniche in Sharjah skirts the Khalid Lagoon and has become popular with city residents as a nice picnic spot with beautiful lagoon views and neighboring skyscrapers.


The Maritime Museum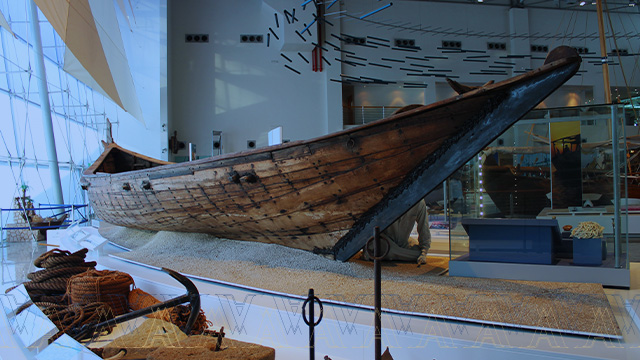 It gives visitors a glimpse of life as an Emirati seafarer. There are over 300 model ships that show how trade was conducted by the Arabs 2500 years ago, as well as exhibitions on the city's maritime culture and history.

The Sharjah Aquarium
It is one of its kind, being one of the biggest aquariums in the region and boasting of being Asia's first underwater tunnel and sanctuary for sharks. It is located at the heart of Sharjah – near the Sharjah National Museum. The museum holds a variety of fascinating exhibits, including colorful coral reefs, an authentic Japanese Shogun-era Japanese Sake Brewery, and information regarding marine life.
Popular Residential Areas for Families in Sharjah
It's no surprise that many UAE residents prefer to live in Sharjah, which has a more relaxed and easygoing lifestyle than Dubai and lower rents. If you want to live in Sharjah, here are the most popular areas to live:
Al-Nahda
It is one of Sharjah's most popular rental neighborhoods. Al Nahda is located on the border between Dubai and Sharjah, allowing residents to enjoy the best of both emirates. The neighborhood comprises medium- and high-rise apartments for families.

Because of its location, people prefer to work in Dubai and live in Al Nahda. Despite the lower rents, the area has all the necessary amenities, such as hospitals, schools, malls, and recreational venues.

Al-Majaz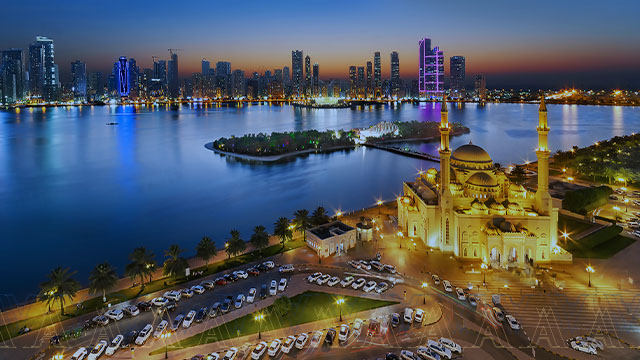 It is one of Sharjah's most spectacular locations. Al Majaz is the city center and provides a waterfront living experience for families. Because the area is near the waterfront, there are a variety of recreational activities available, and it can be considered a tourist attraction.
The area includes the Sharjah Musical Fountain, several parks, and popular concert venues. In addition, this area is well-developed, making it ideal for families.

Al-Taawun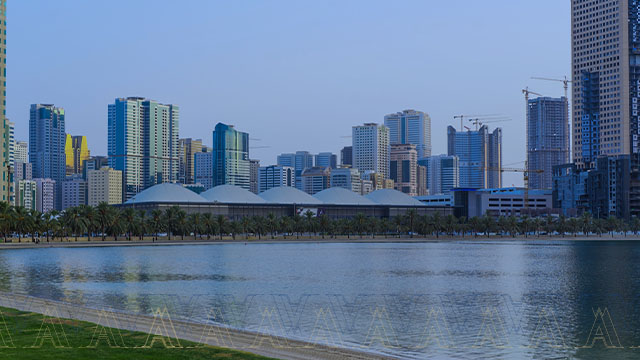 It is a popular place to live in Sharjah between Al Mamzar and Khalid lakes and offers high-rise waterfront condos. And Sharjah's second most popular area for renting apartments.
The neighborhood is well-equipped with all kinds of amenities. Therefore, renting an apartment is both inexpensive and convenient.

What Are the Good Places you should Visit in UAE?
The UAE is a stunning tourist destination in the Middle East. It has a high-end shopping district full of luxury brands and high-end shops. There are countless places you should visit while in the UAE.

Dubai is an eye-catching tourist destination for many people all around the world. You should visit many places in Dubai, but the most popular ones are Burj Khalifa, Burj Al Arab, Dubai Mall, and Emirates Palace.
Burj Khalifa is one of the most famous buildings in the world, and it's also the tallest building in the world, making your visit to Dubai more iconic.
Burj Al Arab is another popular attraction in Dubai, and it's a luxury hotel on an artificial island. It is considered one of the most luxurious hotels on Earth, where you can enjoy luxury without limits.
Dubai Mall was

launch

ed in 2005, and it's one of the world's largest malls, with more than 150,000 visitors per day. It's a great place to visit if you want to shop around because of its high-class brands and outlets.
Emirates Palace is one of the largest luxury hotels in Dubai, and it's been recently converted into a five-star hotel with 423 rooms in total that are spread across 11 floors.
Precautionary Measures to Take When Visiting Sharjah
These pointers may assist you in making all the preparations you need to make before booking a vacation to Sharjah.

Health and safety
You may be guaranteed your personal safety while traveling through Sharjah since it is one of the safest cities with very low crime rates.
The basic precautions of leaving your original documents in the hotel safe and bringing photocopies of all significant documents with you are among the travel advice for Sharjah.
Due to the city's emphasis on cleanliness and hygiene, there are no health risks in Sharjah, so you may visit with confidence.

Traveling with young ones
Whether you're a kid or an adult, Sharjah has something to offer you. Kids would enjoy going there because there are so many activities available to them.
There are several possibilities, including theme parks, amusement parks, green spaces, museums, swimming pools, and entertainment centers.
Aside from the on-demand childcare services, the larger hotels provide a good selection of meals for children.


Getting around
The best way to get around the city is to take a taxi. One of the most significant travel tips for Sharjah is to keep in mind that not all taxi drivers are locals. Therefore you should always have a city map and the address of your destination with you.
Although it is not suggested if you still choose to rent a car, be cautious of erratic driving patterns and make sure you obey all traffic laws. Women drivers must take extra caution to avoid grabbing attention by overtaking, etc.

Accommodation
Planning ahead is essential because lodging in Sharjah is rather expensive. Peak summer is when hotel rates are at their lowest, but it might not be the ideal time to enjoy an excursion in Sharjah. There are numerous excellent and respectable lodging options in the city such as Al Nahda Residential Complex.
You may decide to stay in 2-star accommodations if 5-star hotels are out of your price range and spend the remaining funds on entertainment, shopping, and dining. Families with several children may want to investigate shared space.

In conclusion, this blog has given you a basic knowledge of what Sharjah is. Now you know how to spend your days in Sharjah.
So, if you are looking for residential property in Sharjah? Find your desired property for rent at Al Majid Property Co. LLC.