A stay in downtown Dubai is the best option if you wish to be close to the tourism-active area. You're guaranteed to feel like royalty with the roomy, open-concept layout and floor to ceiling windows that welcome the glittering metropolis inside.

From your balcony, you can be amazed with the scenic views—dazzling sunset, blissful beach and breathtaking skyline—from the Jam Marina building near Jumeirah Beach Residence.
In the UAE, there are many choices for villas for rent in Dubai. There are high-rise lodges, villas in gated communities, and townhouses as options. Rental agreements in the UAE are normally for one year and carry a significant charge if breached.

A common upfront deposit requirement from landlords is up to three months' worth of rent in advance checks. Foreigners would be advised to travel to the UAE and visit a property in person before signing a lease.
Finding the ideal villa for rent in Dubai for you and your family should not take very long with the abundance of high-quality homes and apartments available. Even if you wish to buy a property, you have options.

Rental Market in the UAE
The majority of the seven emirates in the United Arab Emirates are accessible by car, making it a distinct market in the Middle East.
The area has one of the world's best motorways (and cheap fuel). You might therefore work in Abu Dhabi and reside in Dubai, or vice versa, working in Dubai and relocating to Sharjah.
Every emirate has a different rental price. Dubai often has the highest prices, with Abu Dhabi next behind it.

The prices in the other emirates are significantly less expensive while practically maintaining the same standard of living.
Finding a villa for rent in Dubai such as in Jumeira Seven Villas or Al Rashidya Villas, is a rather quick, time-constrained, and undisputable process.
You must make sure that you address every detail before the landlord drafts the tenancy contract since it is crucial that it follows the word of the law. Verify the specifications in the contract.

Where Can I Get a Luxury Villa for Rent in Dubai?


The luxury villa rentals in Dubai available at Al Majid Property Co. LLC are out of this world, and they blend in with the opulent cityscape of Dubai. Returning to your luxurious apartment after a long day of work feels like a haven of peace and tranquility.
Our exclusive, private villas, such as Jumeira Seven Villas, provide access to a little stretch of white-sand beach and a cool pool that is perfect for the warmest of days.

Each villa has 1 bedroom on the ground floor and 3 bedrooms on the first floor with a separate maid room on the third floor, a garage, storage room, laundry room, balcony and a garden. Residents can enjoy the private swimming pool, backyard and private garden.
These opulent residences, which are tastefully designed with Arabic and contemporary accents, provide the ideal fusion of fast-city living and peaceful beachfront living.

Palm Jumeirah villas for rent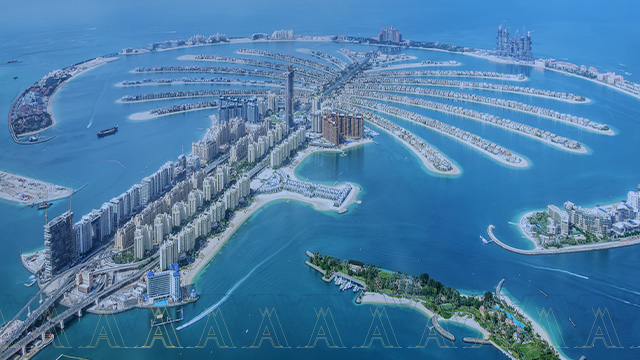 The villas on Palm Jumeirah provide seclusion, calm, and exclusivity along its coastlines. Each villa comes with a private butler and is tastefully designed with contemporary accents and an Arabian flavor.
Looking to spend some time relaxing on Palm Jumeirah's beaches? Each of these magnificent villas has a private pool that looks out over the island's slender blue shoreline.
Are you afraid of the laborious rental agreement procedure for villas in Sharjah for rent? Not a problem, because our property management company manages the process efficiently. 

Mirdif villas for rent
Mirdif Land-New Villas (E) are 3 story residential villas located on Mirdif street and are 5 minutes from Mirdif City Center. One of the biggest advantages of living in Mirdif is the area's peaceful and tranquil environment.

In fact, Mirdif is one of the few neighborhoods that are only residential with no skyscrapers, hotel or tourist attractions, making it truly feel like a retreat away from the bustle of the city.

Things To Know About Villa for Rent in Dubai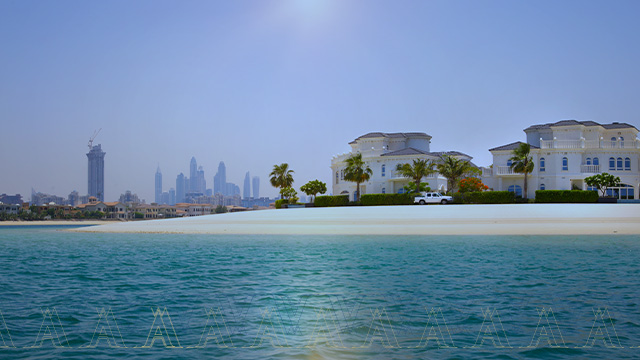 It's crucial to schedule a site inspection with your real estate agent when renting a villa for the first time. The weekend is the ideal time to set it up because you'll get a greater sense of the atmosphere.
Aim to arrive at least an hour early so you have time to explore the neighborhood. You might even get in touch with a few folks, like your neighbors. Most people are content to engage in brief discussion.

Following your real inspection of the rental villa, you must look for the following:
The surveillance equipment, security personnel, and intercom.
Check to see who is providing the maintenance—the landlord or the tenant?
The villa's condition, including the water faucet, kitchen chimney, tiles, and air conditioning.
Verify every six months whether the water tanks are cleaned.
Do the rooms have enough space? Bring measuring tape; it will be useful when it comes to furnish the unit.
Look into private parking options.
Most critically, make sure your real estate agent is accredited by the Real Estate Regulatory Agency (RERA).

The majority of villas now have a private parking spot and swimming pool. However, check to see if it is tidy and maintained.

What about Short-Term Rentals for Villas?
A significant financial and effort commitment goes into finding housing in the UAE. You may want to give yourself a month or two to look for the ideal place since leases are so difficult to break.
If so, you should first research finding a short-term rental. Dubai first enacted laws governing short-term rentals in 2015. These laws shield both renters and landlords from dishonest subletting and unlawful renting. Now you can also get a villa for rent in Dubai for one day.

Renting a Villas Vs. Renting an Apartment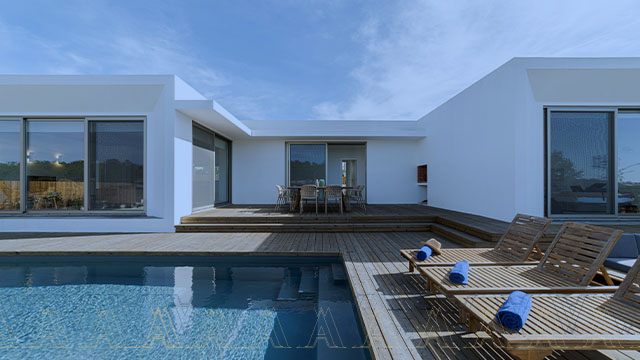 For most people, renting a villa is the best option than renting an apartment.
It's crucial to keep your lifestyle in mind while choosing between a villa and an apartment. You will need to decide whether privacy or convenience are your main priorities while making this choice.
Apartment buildings are typically positioned closer to commercial and recreational hubs and more centrally.

Villas, on the other hand, are situated in primarily residential or gated communities where amenities and entertainment may be farther away.
These might be suitable for families, offering a peaceful environment to bring up your children.
However, a single professional seeking to live close to their workplace or a couple wanting to be close to dining establishments, pubs, and other leisure options would undoubtedly choose the apartment lifestyle.

Hire A Reliable Agent
A real estate agent is frequently used by expats to aid in their quest. Verify the agent's registration with the Real Estate Regulatory Agency before hiring them (RERA).
Dealing with unlicensed freelancers is prohibited in various places, including Dubai. The paperwork and contracts must be managed by the agency.
Engage a real estate professional to assist you in locating rental property that meets your needs and in negotiating a fair price for the property.

Get a free property consultation with our agents today.