If you have relocated to Dubai recently or are about to do so, the term 'Ejari' will become familiar. So, let's define Ejari first.
In Arabic, Ejari means "my rent." Ejari is a system in Dubai that governs the relationship between landlords and tenants and it is required to register your tenancy contract, making Dubai's rental market one of the most transparent in the world

Additionally, Ejari registration in Dubai is not limited to the initial registration of lease contracts. It includes a wide range of services such as rental contract registration, cancellation, transfers, and termination.

Is Ejari required in Dubai?
Yes, Ejari registration is required.
The system is in place to ensure that all private rental contracts are legally binding and structured in a government-approved format.

Ejari is essential because it protects and organizes all your information and stores it at the Dubai Electricity and Water Authority (DEWA) and the Real Estate Regulatory Agency (RERA). Another beneficial aspect of Ejari is that it guarantees your right to go to court if you have a dispute with your landlord and have the court hear your case. Furthermore, if you are not registered with Ejari, the court will dismiss your case automatically.

The Ejari System's Key Benefits
Aside from ensuring that all rental transactions in the emirate are clear and transparent, having the Ejari registration Dubai in place has several other advantages:
To better understand the agreements you are entering into, it can be helpful for renters to request historical data from the landlord and the property to conduct the necessary background checks on both.
The landlord and the tenant are prohibited from engaging in fraud or document tampering, which provides clarity if there is a dispute in the future.
It aids in suppressing illegal housing and unfair exploitation in the real estate market.
The system ensures that landlords and tenants have a good relationship.
Ejari Registration
Ejari registration is a simple procedure that necessitates a few technological skills. The contract includes basic information such as property details, the name of the rental company, and the rental agreement's terms.
When a contract is registered into the system, it is assigned a unique barcode that serves as a reference throughout the contract's life. RERA will keep a record of the agreement and update the register as changes occur. Before you proceed, double-check that your Ejari includes all deposits, contract terms, and rental amounts.

You can sign up for Ejari in one of three ways:
- Online.
- Through the official app.
- Visiting a typing center.
Documents Required for Ejari Registration:
Original signed tenancy contract.
Receipt of security deposit.
Passport of the Tenant (for non-GCC countries nationals).
UAE Visa for Tenant (for non-GCC countries nationals).
Emirates ID of the tenant.
Copies of the landlord's passport (if an individual).
A certified copy of a valid power of attorney document (if a PoA has signed the contract). Powers of attorney must be renewed every year to remain valid.
A copy of the rented property's title deed.
DEWA Premises Number (9 digits) (copies of recent DEWA bills/Green bill accepted).
If you're renewing, bring your DEWA bill and previous Ejari.
A business license (in the case of commercial properties).
After completing the registration process, you will be sent the official Ejari contract, which includes a unique Ejari ID number. This number will be used to register for your DEWA account.

Ejari Can Be Registered Using the Mobile App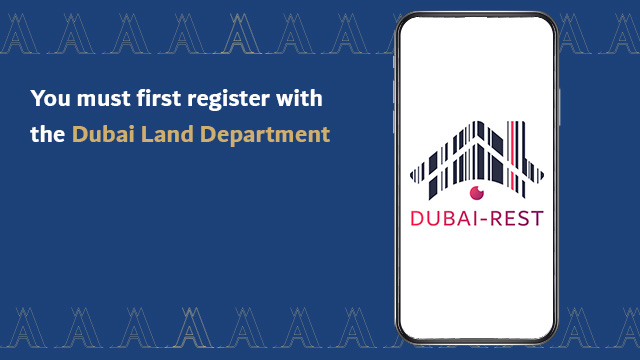 You can use the official app to register your tenancy contract and upload your documentation through the Ejari contract.

Register by using your Emirates ID, passport, and visa copy. On the app, upload documents such as the tenancy contract, Emirates ID, a copy of the landlord and tenant's passport and visa, and a copy of the title deed. Your landlord must also be registered on the app. After approving the documents on the app, an Ejari certificate will be issued in two business days. The app costs AED 172 to register your Ejari.

Note: Make sure the previous Ejari has been canceled.
The former tenant, landlord, real estate agency, or property management company must cancel the Ejari certificates.
They do not automatically cancel when the tenancy ends. Your registration and certificate will be denied and delayed if this is not done.

How to Add your Family member or Co-occupants onto the Ejari Contract through the Dubai Rest Application?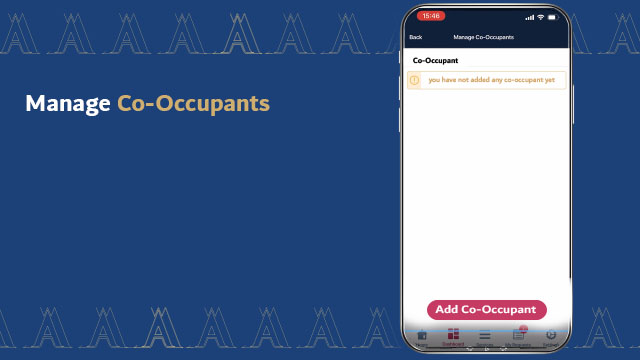 Follow the following steps to register:
Launch the Dubai Rest Application and log in.
Choose your role as an "individual" and log in with your UAE pass for quick access.
Authenticate yourself via the UAE pass application.
From the dashboard, select the property where you are a tenant.
Select "manage Co-occupants" to proceed.
Select "Add More" to add co-occupant to the property where you are a tenant.
Enter the Emirates ID and Date of Birth of the co-occupant and select "Verify."
Add all family members who are living on that property.
To remove a co-occupant, select the delete icon and submit.

When should Ejari be renewed?
When you are about to change your rental property or when the landlord is about to get a new tenant, Ejari must be renewed.
You can use the Ejari app to submit any changes in property for Ejari registration Dubai renewal documents, along with the regular Ejari registration documents.

We hope these answers all your questions about Ejari. It is a necessary but hassle-free process.
Now that you have learned everything there is to know about Ejari, browse Al Majid Property website to choose the right property for you!

Properties in Dubai:
Are you looking for a rental property in Dubai? Al Majid Property Co. LLC, one of Dubai's leading real estate companies, offers several choices. Get in touch with our real estate agents to know more.