When you hear the name Dubai, what comes to mind? You probably immediately picture opulent 5-star hotels, shopping extravaganzas, and sports automobiles.
But have you ever tried desert camping in Abu Dhabi/Dubai? For your next trip to Dubai, we have compiled a list of the most distinctive and remote desert camping spots in the UAE.

What to Bring When You Go Desert Camping Abu Dhabi
When desert camping in Dubai or Abu Dhabi, be sure to bring some of these essentials with you, including food, water, battery chargers, flashlights, pain relief medicines, first aid supplies, tents, warm clothing, blankets, an extra set of clothes, hiking gear, and trekking boots, to mention a few.

What is the preferred leisure time activity in the United Arab Emirates?
Expeditions in the desert are packed with thrilling activities like camel rides, falconry displays, and sand boarding.
In addition to enjoying mouthwatering Arabic buffets while camping, you can also recline on the sand and stare at the stars while taking in the bonfire. When you go camping, you may also use barbecue supper and bar facilities.
Aside from obtaining an Arabian makeover or having henna applied to your designs, one may also experience traditional acts like belly dance and Arabian musical nights.

Living in a desert night camp rather than an opulent resort allows you to experience real wildlife and local culture when desert camping. For thrill seekers, sandboarding and dunking are must-try activities.
People who want to reside in the eastern region of Dubai for a long-term basis can rent Al Rashidya Villas. This way, you will save traveling time for desert camping Abu Dhabi.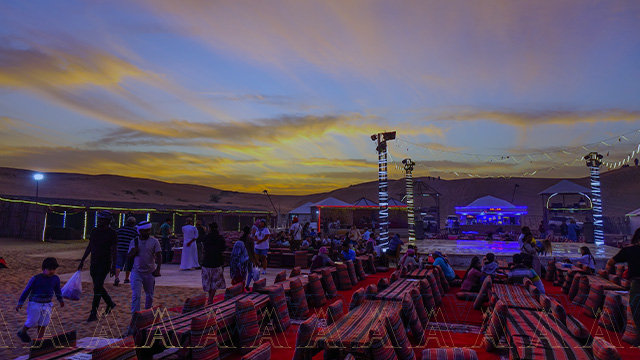 The pressures of modern life (and social media) can sometimes become a little too much, so we all need a little bit of a digital detox now and then.
Nothing is more appealing in these situations than loading up the car and driving out to the desert for some camping and peace in the sand.
Al Qudra Lakes, is without a doubt, the most well-liked location to set up camp, and for good reason—the area's man-made ponds and amazing fauna make it one of the top outdoor activities in Dubai.
Never simply drive into the desert and set up camp in any location; this might be quite risky.

There is room for everyone at Al Qudra and power in numbers.
Glamping is an alternative, but if you prefer to go all out, put up that two-man tent, light the grill, and cuddle up with your special someone as the sun sets and the stars begin to twinkle.
Desert camping is majestically magnificent. Camping anywhere else wouldn't give you the same sensation. You can also stay in Al Wathba desert camp.

The majority of desert camps and resorts provide activities like bonfires, music, exotic belly dancing, as well as finger-licking good appetizers and meals.
Spend the evening celebrating with others while stargazing close to the tent with your significant other or pals.
Hence, desert camping is one of the top reasons why you should visit Dubai at least once in a lifetime.

DESERT CAMPING IN DUBAI: FUN ACTIVITIES TO DO
Watch the sunrise over the sand dunes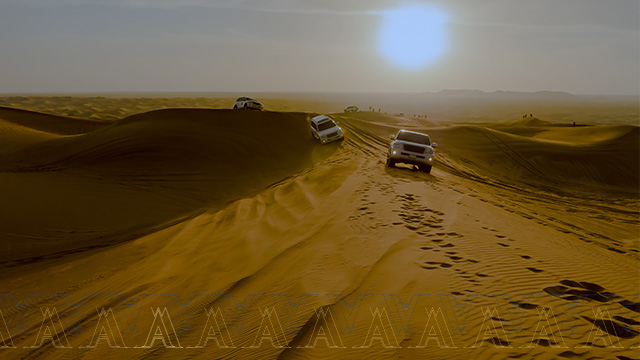 You should specifically travel to the vast Arabian Desert during dawn when the Sun is at its brightest and largest near the horizon.
Take in the awesomeness as you admire the golden splendor. The sunrise in the desert is unquestionably the most picturesque sight.

A desert dirt bike ride
On a desert dirt bike adventure, go tearing across the sand dunes. All the necessary safety gear is provided, along with a preliminary tutorial for beginners.
Although these tours are a bit pricey, they are ideal for bike lovers who want to feel some thrill.

Be bold and give dune bashing a try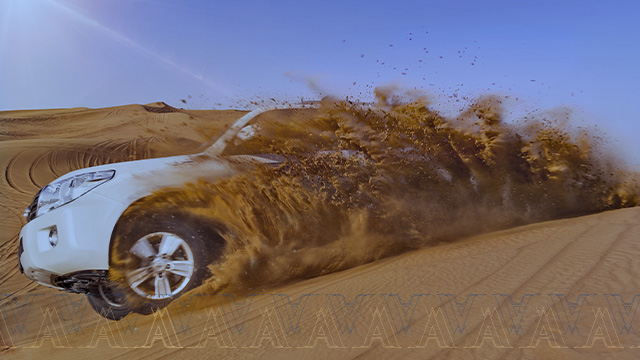 The most thrilling activity of the greatest desert safari in Dubai is a morning jeep safari trip in a 44 SUV through the blustery wind and sand.
The jeep often picks you up from the camp and takes you on an amazing journey lasting over 30 minutes.

Fly over in a hot air balloon
Get on a hot air balloon to see the desert safari from a different angle. These tours typically begin early in the morning to take advantage of the stunning sunrise views.
If you're brave enough, climb aboard a hot air balloon and bring your camera to document the sights!

Camel safari


In Dubai, a camel safari typically takes place in the morning and lasts for 45 minutes. Riding in a camel caravan, you may tour the Dubai Desert Conservation Reserve and discover the desert's biodiversity. Another highlight of the camel safari in the desert is a falcon presentation, where visitors may stroll around and take pictures with the stunning bird.

Best Time for Desert Camping in Dubai
Due to the city's hot climate, heat strokes and sunburns are rather common.
Camping can be a joyful and enjoyable activity at night when the sand cools off, but during the day it can be upsetting.
Although desert camping is an annual hobby, there are some months that are ideal for camping.
People who want to go camping in the desert should ideally go between January through March and October through December when the weather and atmosphere are more favorable.

Tip: booking a whole desert safari package in Dubai is the ideal way to take advantage of most of the activities. Your desired activities will be included in the bundle based on your choices and desires.

A desert safari is one activity that should absolutely not be missed on the Dubai visitor's to-do list. It is advisable to find a residence near desert safari to save money on commuting.
Moreover, if you are looking to rent villas in Dubai, we have numerous options available with 0% commission on rent. Call us at +971 4 271 5252 for more information.