The United Arab Emirates (UAE) is one of the world's most sought-after places to start a business because of its booming economy and welcoming business environment.

There are several factors to consider when choosing the best location for your commercial rental property. The UAE is a large country with many industries, offering unique business opportunities for each emirate. This blog will explain the best areas for commercial rental in UAE for 2022 and their importance.

The Best Emirate for Commercial Rental in the UAE in 2022
Dubai and Abu Dhabi are the best commercial rental areas in the UAE for 2022.
Dubai's economy is booming exponentially in 2022. As a result, there is a lot of potential for new businesses to open in the area, and there are many areas where you can rent office space at affordable rates.
This has become the most successful real estate market in the past few years. So, it should be no surprise that people want to invest in Dubai's property market. More and more people worldwide are making their way to Dubai, and there is an increased demand for commercial rental properties.

Dubai's Top-Rated Rental Areas
In Dubai, there are many commercial renting areas, but some are in high demand. So, look over this list.

The best areas to get a commercial rental in Dubai are:
Jumeirah Lakes Towers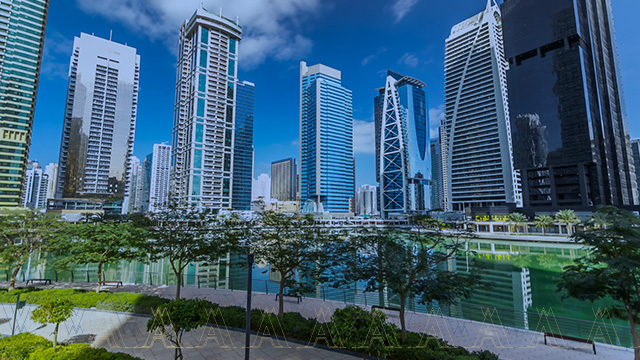 JLT is one of the most sought-after commercial areas in Dubai. It's a residential and commercial hub with extensive amenities and facilities, including many restaurants, cafes, bars, and shops. The area is also close to Dubai Marina, making it ideal for companies that want to be near two central business districts.

Deira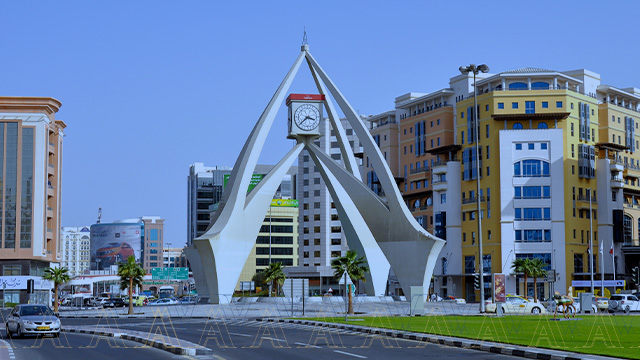 Deira is one of Dubai's oldest areas but offers several business advantages. Although it's not quite as modern as other areas in the city, there are still plenty of offices available, especially if you're looking for something more affordable than some other locations on this list. This area is also home to many retail outlets, including supermarkets and shopping malls such as Deira City Centre and Al Ghurair Centre.

Sheikh Zayed Road

Sheikh Zayed Road is a popular location for renting commercial property in Dubai. It is the longest road in the UAE, so there are plenty of options for business owners looking to rent shops.
In Al-Quoz, on Sheikh Zayed Road, the KIA FLAG SHIP Business Center is located as an extension of the KIA Showroom. The building is well designed and has modern amenities and plenty of parking spaces.

Al-Garhoud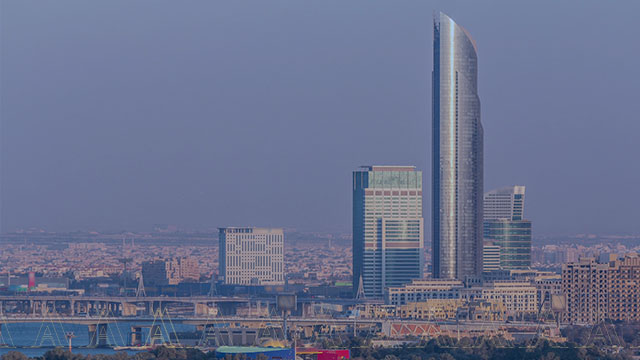 Al-Garhoud is one of Dubai's most popular areas. As part of Old Dubai, this is a well-established area with numerous commercial and residential sub-communities. Those looking for office or retail space will find a variety of options. In addition, Al-Garhoud accommodation is ideal for those who work in the city and want to live in a quiet residential area without traveling long distances.

The Garhoud business center is ideal for renting office space; the four-story building has 516,000 square feet of commercial space, including underground parking, bike parking, and a rooftop jogging track. In addition to the presence of the Gjiko metro station, which is only a five-minute walk away, as well as a variety of restaurants and retail outlets.

Business Bay
Business Bay is another excellent location for companies seeking a commercial rental in Dubai due to its proximity to other central business districts such as Media City and Silicon Oasis. In addition, the area has seen enormous growth over recent years, with many large companies choosing it as their base due to its central location.

What is the Best Time to Rent a Commercial Property for your Firm?
Commercial properties are considered one of the most valuable investments in Dubai.
If you are not a resident of Dubai, then it is compulsory to get a NOC from your country's embassy. You can also rent out commercial property. But some factors need to be considered before renting a property, such as location and facilities.

The best time for renting a commercial property is during the off-peak season whereas typically the most expensive times are January-March and June- July.

Finding the Right Dubai Property Agent
Finding the right property agent in Dubai can be a difficult task. 

Follow these tips to find the best property agent for your needs:
Research online and ask friends, colleagues, and family members for recommendations.
Check out online reviews of agents from sites like Google Business Profile.
Request a list of properties they have sold/rented in the past to see if they are qualified enough.
Ask for references from past clients on their work quality.
Make sure you're working with an agent with a reputable company.
Check out their social media profiles to get an idea of their work history.
Keep your transaction simple and low-key by having a conversation or meeting in person rather than making multiple calls or sending an email. Rather than drafting a complicated contract, try writing up a simple contract you have both agreed upon and use that as your standard operating procedure in future business agreements.
Final Words
If you are running a small independent business, renting a large commercial property might not be your best option as it may be too expensive for your company. On the other hand, if you are running a large organization and need to rent an ample space with plenty of parking, then you should choose a spacious commercial property. 
Therefore, you need a real estate company to help you search for the best place for your business.

Al Majid Property Co. LLC, one of Dubai's leading companies, provides extensive commercial real estate rental options.

Get in touch with our real estate agents to know more.