UAE is quickly becoming one of the top international travel destinations in the Middle East. There are many astounding tourist places in the United Arab Emirates, and Jebel Hafeet is undoubtedly one of them.
Jebel Hafeet is the third highest peak in Abu Dhabi. It has some of the most stunning roads in the country. This mountain rises 1200 meters (4000 ft) to its summit.

Here is a detailed guide about Jebel Hafeet and things to do near this spectacular tourist attraction.

Jebel Hafeet Mountain: A Brief Background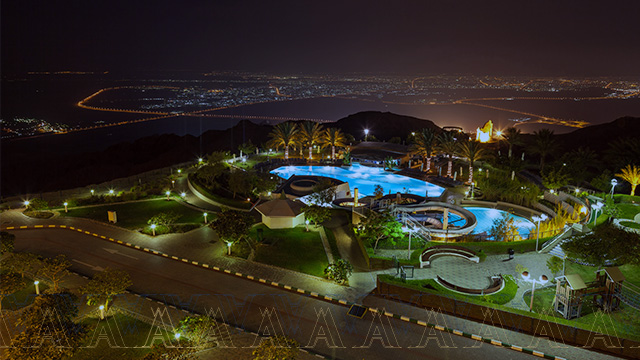 A mountain in the territory of Tawam, on the border of the United Arab Emirates and Oman, known as Jabal Hafeet is regarded as an outlier of the Al Hajar Mountains.
Oman is home to a sizable chunk of the Hajar mountain range. The enormous differences in climate between Oman and the UAE are caused by this mountain range.
The mountain could be regarded as a component of the Hajar range in the strictest sense because of its proximity to the main Hajar range. The Omani town of Al-Buraimi is close by, as is the UAE city of Al Ain, which is in the Eastern Region of the Emirate of Abu Dhabi.

The Hafit Period (3200 to 2600 BCE) in UAE history was named after this mountain, which is the only peak in the Emirate of Abu Dhabi and one of the tallest mountains in the nation, as a result of the discovery of a number of significant Bronze Age beehive tombs at its slopes.
The mountain was added to the Sheikh Zayed Network of Protected Areas in 2018 and is recognized as a part of a national park as of 2017.

Jebel Hafeet Weather
Here, the climate is consistently much cooler than elsewhere in the nation. Jebel Hafeet will remain below forty degrees even throughout the summer, when parts of Dubai will be scorching above forty. While not pleasant, the temperature is considerably lower than in other areas of the UAE.
The finest season to take in Jebel Jafeet's splendor is winter. Low temperatures are experienced during the winter. Additionally, the weather might occasionally be hazy.
Jebel Hafeet Night View

The night view of Jebel Hafeet is a mesmerizing sight to behold. As darkness falls, the mountain becomes illuminated by a multitude of twinkling lights from the surrounding cities, creating a captivating panorama. The twinkling stars above, coupled with the city lights below, provide a truly enchanting and unforgettable experience.

What Can We Do in Jebel Hafeet? Things To Do Near Jebel Hafeet
Popular tourist destination Jebel Hafeet offers visitors a panoramic view of the surrounding area from its summit.
According to Trip Advisor, there are many popular tourist destinations at the base of the mountain. There is a well-designed tourist destination with a geyser, a playground, and a number of rental chalets.
Also, it has swimming pools and Jacuzzis strewn around the area and multiple hot springs flowing in small streams to form a lake.

- Visit The Jebel Hafeet Beehive Tombs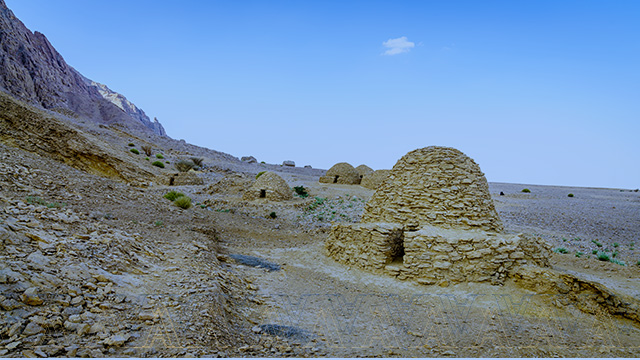 Jebel Hafeet is home to a huge number of tombs, which stand tall in its rocky landscape. You'll be shocked to learn that there are over 500 tombs in the foothills of Jebel Hafeet that date back 5000 years, indicating the start of the country's Bronze Age.
When Danish researchers first investigated the location in 1959, they discovered copper and ceramic objects in these tombs.
People now travel from all over the world to see these single-chambered tombs after the discovery that rocked the world. Even though they are made of rough-cut stones, the Jebel Hafeet archaeology they represent is still very clear.
Amazingly, skeletal remains can still be found in some of the tombs. As a rare and distinctive representation of human progress in the Arabian Peninsula's Bronze Age and Iron Age, these tombs and architectural remnants are remarkable.

- Take Photos at Qasr Al Muwaiji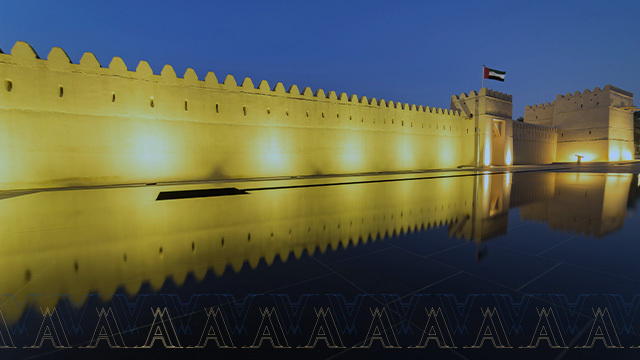 A historic fort in Al Ain is called Qasr Al Muwaiji. Qasr Al Muwaiji, a stunning location for vacation photography, is a prime illustration of the region's predominately mud-brick construction style.
It has a wide entrance, watchtowers in the corners, and a square enclosure. The Qasr Al Muwaiji fort is particularly well known for its connection to the UAE's royal family. The UAE's founder, Sheikh Khalifa, was born here.
-

Jebel Hafeet Park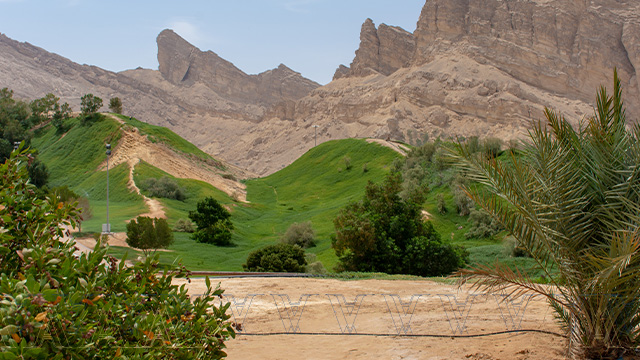 Jebel Hafit Desert Park encourages tourists to explore this dynamic landscape up close and comprehend how it has changed over millions of years while also preserving the region's rich heritage and distinctive wildlife.

Boredom is not a possibility at this special park because it provides you with a variety of things to do. Whether you like simple or complex plans, Jebel Hafeet Park in Abu Dhabi has both.

- Take A Drive Around the Highway


Many people make the trip to these mountains in order to climb them to the summit and take in the view. Try it out anyhow; even if you don't have the desire, you'll adore it.
Drive or, if you want to combine health and enjoyment, ride a bicycle to get across the mountain via a twisting highway. The motorway, one of the best for driving in the world, will allow you to take in the breathtaking vistas of Al Ain.
The Jebel Hafeet Park offers visitors three camping options for a memorable getaway that appeals to visitors with different tastes:
- Basic camping, for which you must bring your own equipment (you can find affordable camping gear at several Al Ain and Abu Dhabi city stores)
- Fully serviced camping, including breakfast
- Furnished, five-star bubble glamping tents with air conditioning.

- Old and Grand Al Jahili Fort
One of Al Ain's most stunning forts is Al Jahili Fort. Al Jahili Fort, one of the biggest and oldest in the UAE, was built in 1890 out of mud brick, straw, and palm tree fibers.
The fort was built under Sheikh Zayed bin Khalifa Al Nahyan's orders as their summer residence in the United Arab Emirates. The Al Jahili fort was opened to visitors in 2008 following repair by the Abu Dhabi authorities.
- Jebel Hafeet Hot Springs Garden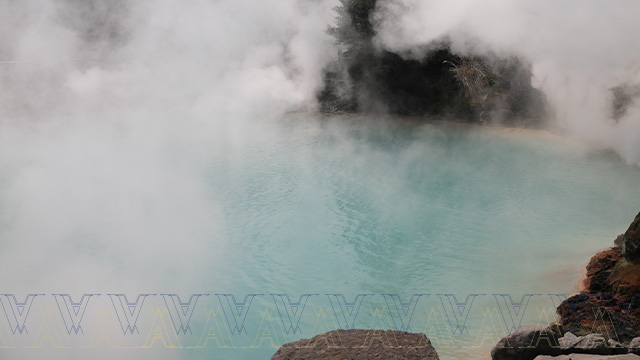 Jebel Hafeet sulfur springs is a family-friendly location where you can see the presence of several hot springs, and it has become an attractive destination that tourists prefer to visit to feel calm and revitalized, especially during the winter season. The healing properties of the hot springs that flow from Jebel Hafeet are well known.

It is only a ten-minute car drive from Al Ain Zoo to the hot springs at the foot of Jebel Hafeet in the Green Mubazzarah Park region.


- Green Mubazzarah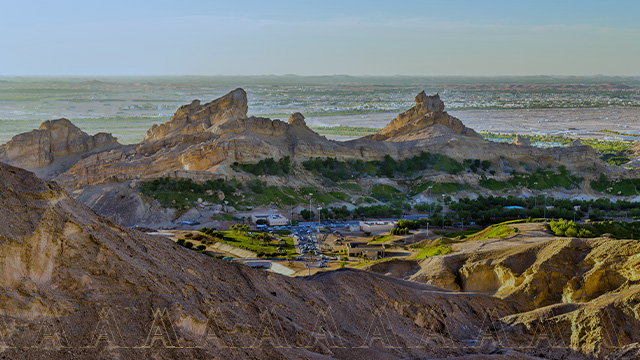 This part of Al Ain did not undergo modernization. Therefore, much of it was preserved in the modern era. Al Ain oasis is a date palm plantation fenced using baked clay walls.
You can see the traditional irrigation system Falaj still being used here. The Falaj system has been used in this land for over 3000 years.
In the UAE, Jebel Ali is immediately close to the greenest area. A stunning geographical feature can be found in the Al Ain oasis. Tall, dry, rugged mountains surround the farmlands and rich green greenery.

-

Al Ain Oasis



It is the country's first UNESCO World Heritage Site. The Al Ain oasis differs from other heritage sites in Abu Dhabi and Dubai in that it is not a contemporary building that imitates the original architecture.
In addition to the numerous oases that support the palm trees and water farms of Al Ain, they also produce their own bottled water, Al Ain Water, which has emerged as the top bottled water brand in the United Arab Emirates.
If you ever visit Al Ain and travel with Emirates Airlines or one of the Hilton Hotels in the UAE, be sure to sample the water.

- Al Ain Museum

Here is the solution to your question of where all the artifacts discovered close to the beehive tombs are housed. The history of Al Ain from the bronze era to the 20th century is chronicled by the Al Ain Museum. 7500 years is an amazing amount of history.
Sheikh Zayed established this one as well in 1969. The museum ran inside the Eastern fort until it moved to the purpose-built building in 1971.
Where Can I Hike Al Ain?
The nine-kilometer-long Jebel Hafeet Desert Park is located at the foot of Jebel Hafit and is great for families.
You can go on hikes, mountain bike rides, horseback rides, or camel rides in this gorgeous natural setting, where you'll also find amazing archaeological and historical relics that provide fascinating details about the old occupancy of this special region.

- Jebel Hafeet Mercure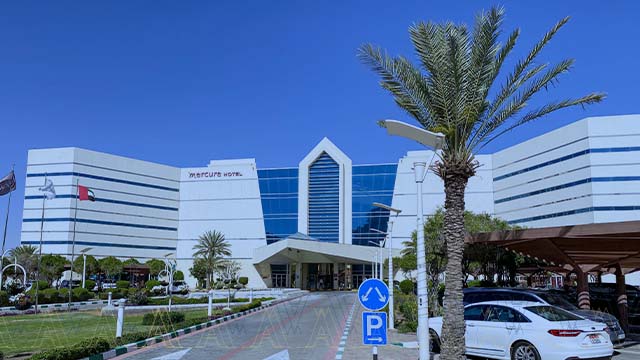 On top of Jabel Hafeet is where you'll find this opulent resort hotel. Not the highest point, but a little above 900 meters.
This one stands out since it is the only hotel perched atop Jebel Hafeet. The valley of it is where you will find all the others.

Jebel Hafeet Camping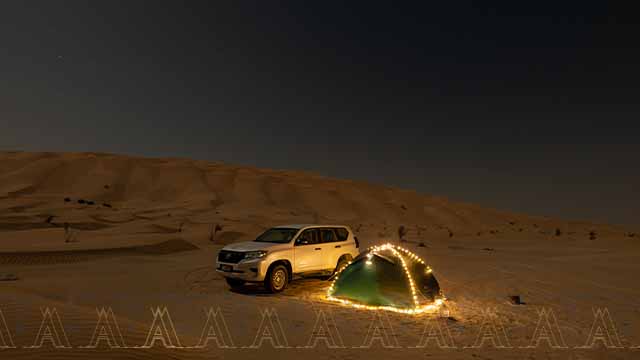 Several types of camping are available to you at Jebel Hafeet Desert Park. They differ depending on how many facilities and how many services you require.

- Personal Camping
If you have already camped, this is a good option for you. You are provided a suitable place for the tent when you go to an individual or basic campsite. Your responsibility is to gather the necessary tools, a tent, and other items.

- Assisted Camping
If it's your first time camping, this one is ideal. You can stay in bedouin tents at the park, and they also serve a sumptuous breakfast each morning.

- Luxury Camping
A hotel stay in the middle of the desert is now available at this opulent camp; yes, it's true! With fully furnished bubble tents and air conditioning, it's a five-star service.

You'll go "glamping," which is camping while having a luxurious stay! Without a doubt, it's a perfect choice!

Jebel Hafeet Surrounding Areas
The surrounding areas of Jebel Hafeet in Al Ain, UAE, are characterized by a mix of natural wonders and cultural attractions. To the west lies the sprawling Al Ain Zoo, housing a diverse range of exotic animals. Towards the east, visitors can explore the Hili Fun City amusement park, which is perfect for family entertainment.

The nearby Al Ain Oasis offers a serene retreat with its lush greenery and ancient falaj irrigation system. Additionally, the Hili Archaeological Park showcases historical sites dating back to the Bronze Age, providing a glimpse into the region's rich heritage.

FAQs
What is special about Jebel Hafeet?
Jebel Hafeet is famous for many reasons. However, the Neolithic tombs from the Jebel Hafeet archaeological site, which date from 8000 to 5000 years ago, are its main attraction. As you explore these historic towns that were once home to the first desert tribes to establish this area, you'll have a sense of adventure.

Where is Jebel Hafeet?
Jebel Hafeet is a peak that is regarded as an outlier of the Hajar Mountains in Eastern Arabia, located in the Tawam region on the boundary between the United Arab Emirates and Oman.

How many tombs are there in Jebel Hafeet?
More than 500 prehistoric tombs collectively known as the Jebel Hafit Tombs may be found in Al Ain, Abu Dhabi's verdant garden city, which is located on the foothills of the massive Jebel Hafit mountain and is about one and a half hours from the capital.

What does the name of jebel hafeet mean?
Jabal Hafeet (also spelled Jabel, Jebal, and Hafit; literally "empty mountain"; romanized as Jabal aft, "Mount Hafeet")

In which country is Jebel Hafeet?
Jebel Hafeet is located in the United Arab Emirates (UAE). It is situated near the city of Al Ain, which is part of the Abu Dhabi Emirate in the eastern region of the UAE.

How far is Jebel Hafeet from Dubai?
Dubai and Jebel Hafeet are separated by 118 kilometers. The distance is 143.5 kilometers.

Is BBQ allowed in Jebel Hafeet?
Sadly no. Barbecues are banned at the Jebel Hafeet Mountain. Officials have decided to protect the ecosystem of the region as a result of concerns that visitors are leaving trash behind.

How to reach Jebel Hafeet?
To reach Jebel Hafeet, head to Al Ain, United Arab Emirates. From there, you can drive south for about 11 kilometers (6.8 miles) following the signs to Jebel Hafeet. It's a scenic 30-minute drive. Alternatively, you can take a taxi or check local bus schedules for routes that pass by Jebel Hafeet. Guided tours are also available, providing transportation to the mountain. Enjoy the stunning views and natural beauty of Jebel Hafeet!

Is camping allowed in Jebel Hafeet?
Yes. Camping is allowed in Jebel Hafeet. Simply reserve a campsite and set up your tent for a starry night. You'll need to bring your own camping supplies for this one. Prices for the various sizes of campsites at Jebel Hafeet start at AED 100 for the smallest camp.

How long is Jebel Hafeet Road?
The 1980-constructed Jebel Hafeet Mountain Road climbs 1,200 m (3,900 ft) over 11.7 km (7.3 mi) of the mountain. The road was regarded as the best driving road in the world since it had 60 curves and three lanes (two climbing and one descending).

Which is higher, Jebel Jais or Jebel Hafeet?
Jebel Jais is higher than Jebel Hafeet. Jebel Jais, located in Ras Al Khaimah, United Arab Emirates, is the highest mountain in the UAE, with an elevation of approximately 1,934 meters (6,345 feet) above sea level. On the other hand, Jebel Hafeet, situated near Al Ain, has an elevation of around 1,240 meters (4,068 feet) above sea level. Both mountains offer stunning views and are popular tourist attractions in the region.

What's the height of Jebel Hafeet?
Jebel Hafeet has an elevation of approximately 1,240 meters (4,068 feet) above sea level.
Apartments to Rent Near Jebel Hafeet
If you are looking to rent a property near Jabel Hafeet, Al Majid Property has some best-suited options for you. Contact us today for property management and rental services in our designated areas.

Get assistance from our helpful guides If you are planning on visiting Burj Khalifa or Desert Safari Dubai.