Dubai has long been regarded as one of the best places in the world to establish a business. This is because the UAE offers thriving commerce and retail industry, a well-connected transportation system, low-tax business deals, and a stable financial sector, making it the ideal environment to foster a successful new or existing business.
Finding suitable premises to set up and run your business operations is one of the aspects that will ensure your company's success. Fortunately, Dubai has a diverse range of commercial properties and some of the most advanced corporate facilities in the world.

This blog will cover everything you need to know about renting an office in Dubai.

Considerations Before Renting an Office Space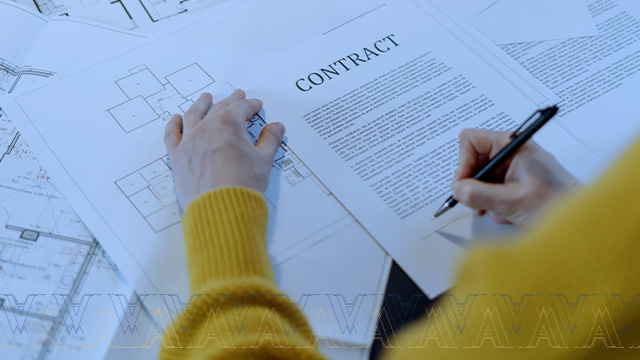 A physical address is required for any company operating in Dubai or the UAE. Some of the factors to consider before renting an office space are as follows:
1- Location
The office location is the first and most important consideration when selecting a workspace. It should be comfortable for your employees and clients to visit your office. having a workplace close to public transportation, food, parking, and green space creates an ideal work environment. Another consideration when selecting a business center is the proximity of your partners and competitors. You want to keep your company close to your competitors and partners while not competing with them.
2- Design
Your office's aesthetics and design are critical considerations. Design can impact your vision and reliability in the industry, from employees to shareholders and clients. Consider aesthetics and functionality when choosing the best design for your office space. Though it will be a business location, it will also be where employees spend a significant portion of their week. As a result, it should be welcoming to visitors while maintaining a professional vision. Consider whether you want to start with a blank shade or build a shared space. There are also fully equipped offices available for immediate use.
3- Facilities
Because commercial office buildings have numerous amenities, it is critical to focus on your company's needs. For example, residents of many large commercial buildings have access to shared meeting rooms, open parking, cafes, public Wi-Fi, and end-of-trip amenities such as caretaker facilities, wellness classes, and daycare. In addition, access to the building's equipment and facilities makes the team's day run more smoothly.
4- Shared Meeting Space
If you are unsure how much space you need, a building with onsite shared office amenities is the best option. Access to these features would save you money by reducing the space you need in your office. Furthermore, several of these shared meeting spaces have cutting-edge technology. They also have employees who greet customers, manage technology, and provide parallel catering.
5- Latest Technology
Commercial office spaces in Dubai should facilitate productive and smooth collaboration as our workspaces become more connected. Furthermore, it must be able to provide access to cutting-edge technology. This includes adequate infrastructure to support Wi-Fi and fast internet access in a workplace.
6- Health and well-being
Access to facilities for employees to practice and refresh is just as important as the ability to interact with technology. Locate a building with excellent facilities at the end of the journey so employees can walk, bike, go to work, or exercise during their lunch break.
7- Parking
Parking is also an important consideration. Many companies provide parking for senior employees and visitors. Moreover, keep in mind the importance of on-site parking for customers as customers should be able to park their cars free of charge near the main entrance for added convenience.
The Process of Renting Office Space in Dubai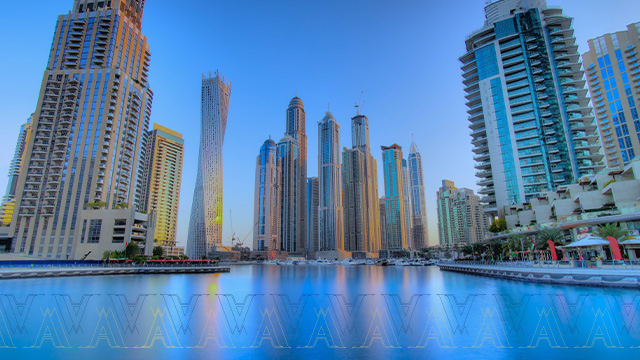 To be able to rent or lease office space in Dubai, you will most likely need to complete several legal formalities. However, if you have already hired an agent, you can relax. Otherwise, you may have to go through time-consuming documentation and other procedures. Hiring a real estate agent can assist you with this. You must consider mobility, facilities, and location when looking for office space for sale in Dubai. Considering these three factors, you will find the best place to start your business. This will also help you keep your employees for a more extended period.
Once you've found the ideal location for your business, you must pay a deposit. The owner determines this amount, but it is typically the collective rent of two months. Following that, you must pay the brokerage to the broker who assisted you in finding the property. Your real estate agent is the broker in question.

The same real estate agent will assist you in drafting the rent or lease agreement, which will include all of the terms and conditions. After that, you must obtain a permit from the Dubai Electricity Department (DED). The location will be yours once this clearance and a few other documents are completed. Make any necessary negotiations before signing the agreement.
If anything needs to be changed or altered, do so before signing the agreement.

Why Should you Choose a Dubai Business Centre?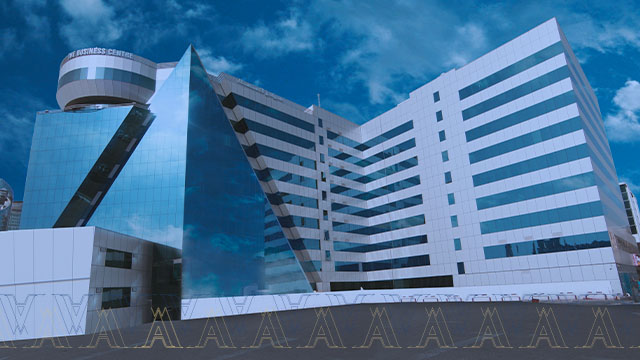 Startups and multinational corporations looking to establish a presence in Dubai can benefit from the convenience of a business center. The office space is ready for use, is outfitted with cutting-edge technology, and comes with a prestigious business address.

Space requirements: A reception area, pantry, and conference and meeting rooms are available when needed. These amenities are frequently included in a package, providing you with access at a low cost.

Startup funding: Business owners are not required to purchase furniture. They can also save you money on equipment, installation fees, security deposits, and other startup costs.

Recurring costs: A business center eliminates the need for additional monthly regular expenses. These services include telecommunications, utility bills, repairs, and maintenance.

Supporting team: A professional support team is available in the business center. In addition, you will be provided with a receptionist or a personal assistant service to handle calls and relay messages.

Connectivity: Access to the internet is critical in your line of work. You can plug into a business center and get instant connectivity. In addition, you are not required to pay for installation or maintenance.

Save time: Your time will be well spent managing your business and focusing on its core activities because their office will handle all the details.

With all this in mind, it is clear that the advantages of a business center outweigh the benefits of traditional rental offices. It removes the hassles of running a business. It eliminates the hassles of operation and maintenance of the workplace. It also improves your customers' image.


Therefore, you need a real estate company to help you search for the best place for your business. Al Majid Property Co. LLC, one of Dubai's leading companies, provides extensive commercial real estate rental options.
Take a look at these listings if you want to rent an office in Dubai.
Get in touch with our real estate agents to know more.