Here we are with the all-time hot topic—buying vs. renting an apartment in Dubai!

As an expat, it is a significant and challenging decision. The result will have an extended impact on not just your lifestyle but also your financial well-being. It can be challenging to decide because both have advantages and disadvantages.
Here is a detailed guide about both renting and purchasing a residential property in Dubai to get you started in the right direction.

Buying Vs. Renting an Apartment in Dubai: Things to Consider
Making such a decision involves weighing a number of considerations, some of which include market volatility, financial options, and of course, the duration of the trip abroad.
The number of years to commit to the location and the stability of the work are likely the two biggest factors to date when comparing buying a property vs. renting.

It is quite inconvenient to commit to paying a mortgage for a long time with some uncertainty. The main benefits of renting a property as opposed to buying one to own are, however, a low degree of work and flexibility.
Due to these slight barriers to home ownership, expats' desire for rentals rises significantly. As a result, an equation is created that suggests the entire payment required to buy and own a home in Dubai is nearly the same as the cost of renting it for a short period of time.

What's The UAE Property Market Like?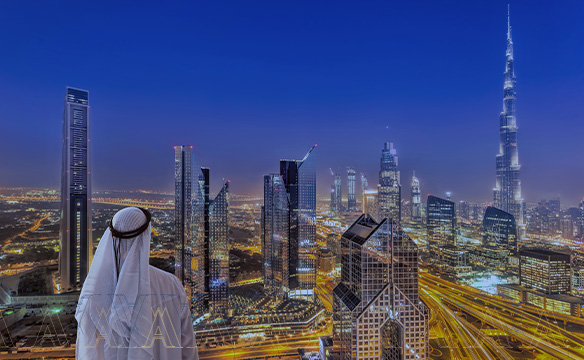 Before making any investment, it makes sense to conduct research about the real estate market. The UAE real estate market is currently in buyers' favor, with good ROI being reported throughout the emirates.
The yearly 2022 real estate surveys for Dubai, Abu Dhabi, Sharjah, and the Northern Emirates all hint towards a constant ROI on property investment despite declining rentals and prices.

Being fully informed of the most recent market conditions might help you decide whether to rent or buy a home in the UAE. The UAE real estate industry is prime for investors since prices have decreased.
It's possible that this won't remain the case for very long. Consider the current state of the real estate market and price trends when making your choice.

How Are You Doing Financially?
How much it truly costs to buy property in Dubai is one of the most crucial aspects to take into account while making this choice. The choice to purchase real estate gets a little bit simpler for people who have relatively constant employment and a consistent source of income.
You are better prepared to invest in real estate in the UAE if you are confident that you can afford the down payment (minimum 20% for expats) and mortgage payments. However, making the initial down payment might be extremely expensive.
This is relevant in several ways to renting real estate in the UAE. You assume the risk of a tenancy agreement while considering your financial situation.

But stop for a moment and consider this:
If you are going to be paying rent every month anyhow, why not contribute to buying your own house? You will own property in the UAE after 5, 10, or even 25 years, which has some major long-term benefits.

Let's come to our main subject…

Why Renting Property in Dubai Is Better Than Buying?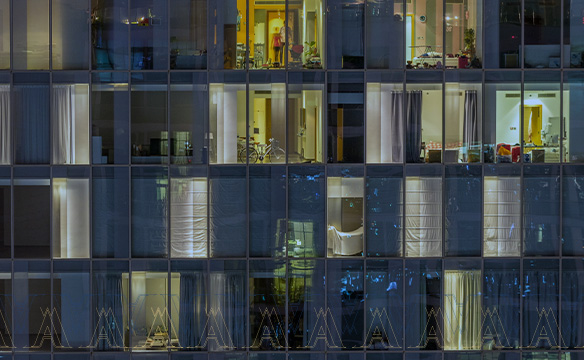 According to our real estate experts, the government's implementation of new visas and decision to provide citizenship to foreign investors, among other ground-breaking steps, has boosted buyer sentiment in the UAE real estate market.
In order to rent a home in Dubai, tenants will need to pay a 5% deposit for an unfurnished apartment or a 10% deposit for a furnished property.

This is due to the increase in loan-to-value ratios for mortgages and low interest rates. In addition, tenants must pay Dh225 to set up their Ejari contract as well as a 5% fee to the real estate firm, which is frequently subject to a minimum cost.
Moreover, tenants in the UAE are protected by rental regulations. For instance, if your landlord wants you to leave, they must give you 12 months' notice, and there are some restrictions on when they can give you notice to leave.

Here are some important reasons why some people believe renting is preferable to purchasing in the UAE.

Reduced Chance of Risks
Dubai's real estate market has seen some ups and downs in the past few years. Although those who bought property in the original freehold developments may have gotten a fantastic deal, many foreigners lost a lot of money since the projects they invested in were abandoned or the building was pushed off for years.
Even though the situation has changed, there is no way to guarantee that it won't happen again. Anyone who makes a financial commitment to real estate should be aware of the dangers associated with the event that market swings occur.

However, as a tenant, a rise or fall in the real estate market is unlikely to have a significant effect on you. In the worst situation, rents might increase in some regions, but you do have the choice to rent elsewhere.

Related: Will the UAE Property Rental Prices Decrease In 2023?

More flexibility
When weighing the pros and cons of buying vs. renting an apartment or a villa, flexibility is an important consideration.
The typical length of a rental agreement in Dubai is one year, and if an apartment is subleased, there is typically no indication of a contract on the lease.
This offers the tenant the freedom to move out of the apartment whenever they want for any reason, whereas the owner would find it difficult to change the neighborhood or the location if they don't like it.

Improved Liquidity
If you rent a property in Dubai, you must pay a security deposit and your rent on a monthly basis.
You can end your contract and receive a significant portion of your deposit refunded if you are experiencing financial difficulties (though it could take up to a few weeks). You are not required to make any additional rent payments in such an instance.

However, if you put the money in a house, you can no longer access easy money. Mortgage payments must be made on time each month, even while facing financial difficulties, or the bank will seize the home.
Finding a buyer is the only choice, which is a difficult task. Even if you choose to take a loss and sell the home for less, the upfront costs won't be covered.

Three Top Areas to Rent Apartments in Dubai
1- Dubai Marina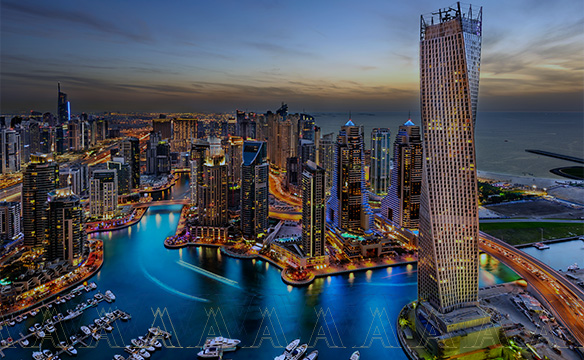 Due to its accessibility and convenience, Dubai Marina, which offers seaside living, is a favorite among young families and corporate employees. The average price of a luxury flat in Dubai is AED 11 million, while the annual rent is approximately AED 454,00.
In Dubai Marina, renting is 32% less expensive than buying a home.

2- Jumeirah Beach Residence (JBR)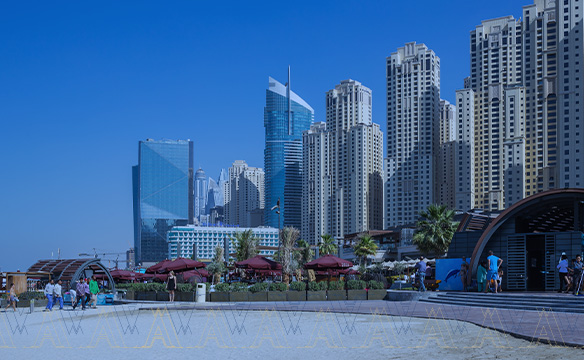 JBR provides its tenants, mainly young couples and families who enjoy spending time by the sea, with wonderful beachfront apartments. The average price of a luxury apartment in Dubai is AED 5 million, while the annual rent is approximately AED 237,000.

In JBR, renting is currently 29% less expensive than purchasing a property.

3- Palm Jumeirah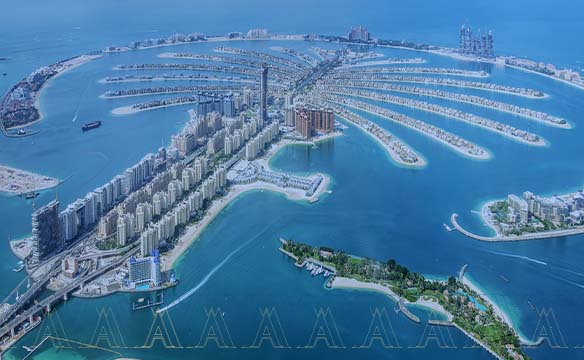 The Palm Jumeirah in Dubai is a popular destination for foreign nationals and is regarded as the world's eighth wonder. The typical property costs AED 32 million, while the annual rent is AED 1 million. The average cost of an apartment is AED 4 million, and the annual rent is approximately AED 238,000.

Moreover, renting a villa in Jumeirah 1 is now 48% less expensive than purchasing a home. On the Palm, renting an apartment is 12% less expensive than purchasing one.

Summing It Up
To sum up, buying vs. renting an apartment depends on how long you remain in Dubai. Rent is more cost-effective if the lease is short, typically for a few years.
On the other hand, if you want to stay for a longer time, buying is usually a better option. We encourage you to become an owner in the United Arab Emirates only if you have an extremely stable job.
It can be inconvenient to commit to making a long-term mortgage payment when you aren't even sure you'll stay in this place for a while.

Furthermore, the two major benefits of renting an apartment are flexibility and a low level of property maintenance.

Contact our knowledgeable staff at [email protected] to begin the process of renting your ideal Dubai apartment.