Approximately 90 percent of expats who relocate to Dubai rent a property rather than buy one.
Considering that, potential tenants should be informed of relevant details regarding the local market before renting a house for the first time.

This detailed guide entails top suggestions and tips for anyone wanting to rent a property in Dubai to ensure that they follow the appropriate procedure.

What's The United Arab Emirates' Rental Market Like?
The majority of the seven emirates in the United Arab Emirates are accessible by car, making it a distinct market in the Middle East.
The area has one of the world's best motorways (and cheap fuel). You might therefore work in Abu Dhabi and reside in Dubai, or vice versa, working in Dubai and relocating to Sharjah.

Every emirate has a different rental price. Dubai often has the highest prices, with Abu Dhabi next behind it. The prices in the other emirates are significantly less expensive while practically maintaining the same standard of living.
Renting a place to live is a rather quick, time-constrained, and watertight process. You must make sure that you address every detail before the landlord drafts the tenancy contract since it is crucial that it follows the letter of the law. Verify the specifications in the contract.

Handy Tips If You Are Renting a House for The First Time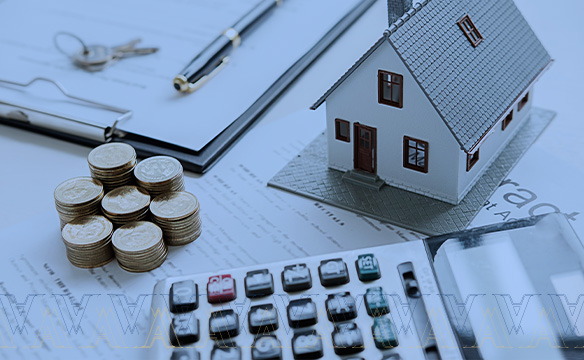 Remember that the UAE has considerably more rental homes than there are people looking to rent them out because the country's construction industry has been growing at an exponential rate. So, take your time and find the ideal rental property.
You will undoubtedly discover your ideal property, and not only that, but you will do so at prices that are more affordable than market research suggests.

First Things First: Know Your Rights
Before renting a property, learn about your rights as a tenant in Dubai. As soon as possible after moving in, report any issues you see so your agent or landlord can address them without having to charge you for damages.

Establish A Budget
When it comes to knowing how much you ought to spend on housing, there are various schools of thought. The 5/30/20 guideline states that you should set aside 50% of your income for needs, including rent, 30% for savings, and 20% for other expenses.
When it comes to housing prices, some experts advise adhering to the 30% rule. 30% of the average renter's income should be an amount they can comfortably spend on housing. Multiply your annual income to estimate your affordability. 3. After that, divide that result by 12.

Choosing the Location
One of the preliminary steps in renting a property in Dubai is to find a good location. There are a few things you can do to make sure you locate a wonderful rental that you'll love when picking your next home as a tenant.
Think about renting a place close to the necessary stores and services you utilize frequently. Look for walkable neighborhoods with access to public transportation if you don't own a car or don't intend to drive much.

There are many top areas to rent in Dubai such as Dubai Marina, JBR Dubai, Downtown Dubai, etc. You should estimate how long your commute to work will be. Visit the area at various hours throughout the day and night to get a true sense of the amount of activity and noise there.

Carefully Inspect the Property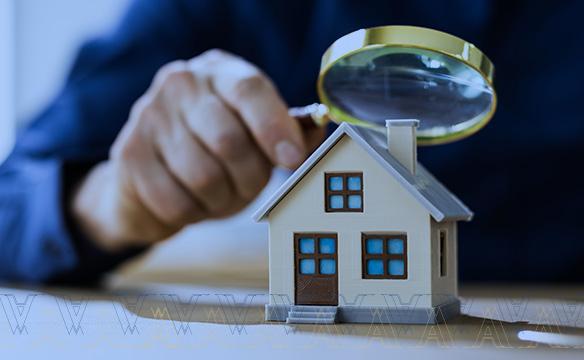 Depositing a security fee? We advise keeping records of any and all prior home damage if you want it returned. Take numerous pictures of the vacant property to ensure that you can fully recoup your security deposit at the conclusion of your lease.
Additionally, you might wish to get a move-in/move-out checklist from your landlord. This list covers particular elements that the landlord will inspect both before and after you vacate the property to evaluate any damage you may have caused.

It's crucial because it lets the landlord know whether anything was harmed while the tenant was residing there. Moreover, it shields the tenant from being forced to pay for damage that was already done.
This is explained in detail in our step-by-step guide for leasing a property in Dubai.

Reserving The Property
You must give your landlord a refundable security deposit (either one month's rent or 5% of the rent) to hold the property. If you're working with a real estate agent, they'll often keep this money on hand until the transaction is complete.
When you hand in the deposit check, be sure to obtain a receipt (or cash). The agent will give your landlord the security deposit money as compensation if you decide to back out of the contract for any reason. The paperwork needed for this procedure is as follows:
Passport copy

Residence visa copy (or a certified statement confirming your visa application is being processed from your employer or sponsor)
Remember to receive a receipt once you pay the security deposit, as was previously recommended. Keep this and a copy of the landlord's passport on file.

Advice: Write the landlord's name and address on rent checks. Prior to turning over your landlord's passport and title deed, request a copy.

Carefully Read the Lease's Conditions
Be careful to read the lease completely before signing it. It wouldn't hurt to have a lawyer, Realtor, or both review it to make sure everything is standard.
Pet policies (if applicable), maintenance and upkeep standards, when and how to pay your rent, and procedures for breaking a lease are just a few rules and conditions to look through.

Read all guidelines pertaining to receiving a security deposit refund and subletting the house as well (if you plan to leave for part of the year).
Make careful to conduct your research before signing a formal lease because the last thing you want is unpleasant surprises from a landlord.

Check The Available Utilities
Some houses/apartments include trash and water removal in the rent, but they ask you to set up your own gas and electricity. You would have to manage all the utilities on your own.
The landlord should give you the phone numbers of the nearby utility companies once you know what you have to pay.

Call as early as possible to make arrangements to have your services switched on the day before you move in. If you don't already have a relationship with an electric company, internet provider, or cable provider, you might need to pay a deposit.

Keep Everything in Written Form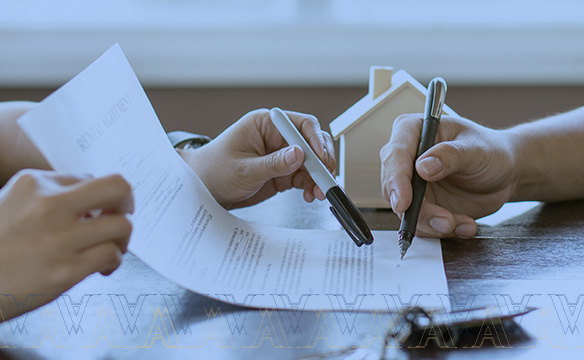 Understanding the terms of a written lease and ensuring that one is created is crucial.
Both parties must have a legally enforceable agreement that outlines all of the obligations, rights, and guidelines they will both need to follow while occupying the place.

Before signing the document, make sure you fully comprehend all of the obligations and restrictions laid out. We're all guilty of signing documents without reading the terms and conditions in them, but doing the same with your lease might not be a good idea.
The small print of a lease is equally crucial since it could contain additional provisions that could have a negative effect on your finances and way of life.

These may include fines for paying rent late, regulations for pet ownership, painting or other changes to the rental property, or procedures to be followed in the event that something breaks and needs to be fixed.

Consult The Landlord Regarding Restrictions on Customizations
Don't like the paint colors on the wall paint in the bedroom? Or do you want to remove the granny wallpaper from the powder room?
You should definitely discuss any and all alterations you plan to make to the property with the landlord before doing anything significant. In fact, if the changes are a deal-breaker for you, we advise bringing it up before you sign the lease.

A lot of landlords have no problem with tenants painting the walls as long as they are responsible for paying to have them redone after moving out.
Your landlord might even be open to splitting the expense of these purely cosmetic upgrades to the home. In any instance, before making alterations to a rental, tenants must obtain the landlord's written consent.

Registering Tenancy Contract with Ejari
Once the contract has been signed, you or your agent must register it with Ejari. To ensure that the lease is a valid legal document in the emirate, this is one of the most crucial stages in your guide to renting in Dubai. The Ejari registration procedure is not too complicated.
You must bring your paperwork to any typing center or complete it online using the official website. Ensure that your Ejari contains precise information on the deposits, contract length, and rent amounts.

Here's your first time renting checklist in Dubai:
- Original tenancy contract
- Copy of tenant's Emirates ID
- Title deed (from landlord)
- Tenant and landlord's passport copies
Moreover, if a problem emerges during your tenancy, you should be informed of the Real Estate Regulatory Agency (RERA).

The Dubai real estate market is governed by RERA. If you're a tenant in need of guidance regarding your rental agreement, the rental dispute center of the Dubai Land Department will be of great assistance to you.
They can educate you on your rights and the actions you may take to safeguard yourself or address any problems.

Be Wary of Rental Scams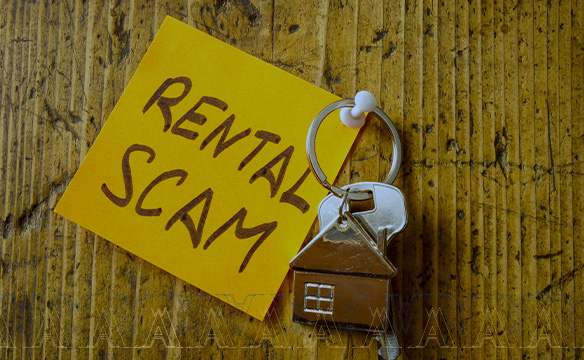 One drawback of the digital age and the ease with which information is accessible is the opportunity it provides to phony agents and con artists to produce rental scams, to which many tenants fall prey.
You must remain vigilant to avoid becoming the next victim of a rental scam. Common warning signals include the following:
- Lack of access to the property

- Agents or landlords who avoid in-person meetings

- A forced emphasis on money transfers without adequate documentation

- Withholding important information from you
To prevent this kind of circumstance from happening, be vigilant and conduct as much research as you can.
To make sure you aren't communicating with a con artist when dealing with a rental agent, make sure they are employed by a respectable estate agency.

To guarantee that the paperwork is legitimate, it's crucial to have a legal professional review any pertinent information.

Go for A Professional Property Management Company to Avoid Scams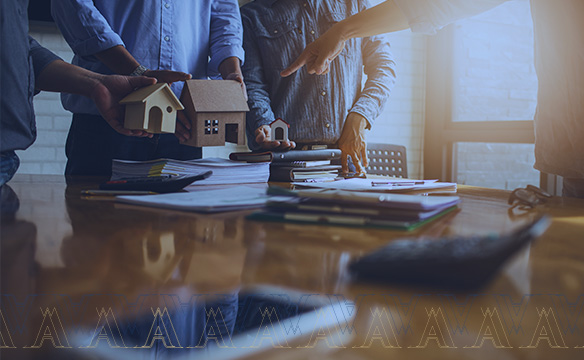 In your search, take management type into account. When you tour the property, knowing this might also help you focus on the perfect area to live in and your wants vs. needs.

A property management company is significantly more involved with tenants than an individual landlord. They can assist in handling complaints from tenants and problems like upkeep, repairs, and move-outs.

Other Useful Tips for Renting a House for The First Time
- Check to see if your building is pet-friendly if you have a pet. Pets are welcome in villas regardless.

- In case you are missing the subtext, you might require a legal professional or at least someone who has lived in the UAE for some time to read over the contract.

- The tenancy agreement, receipt for the (refundable) security deposit, receipt for the (refundable) deposit for utility services, and other documents should all be filed carefully.

- The party quotient in places like Dubai is high, but if you're hosting a party at home, turn down the sound a bit. Inform your neighbors so they can call the police if necessary.

- If you reside in an apartment complex, you are not permitted to cause any commotion in the communal spaces.

- Show consideration for others during the holy month of Ramadan. During the fasting period, refrain from eating or dressing badly in public spaces.

How to Rent a House in Dubai?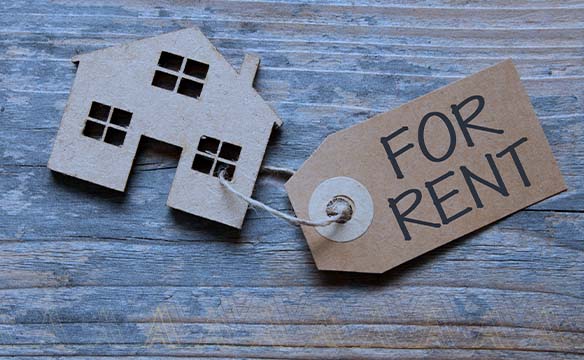 When you make contact with the agent, property manager, or landlord (if you are looking directly), you can arrange a time that works for both of you. The majority of agents also work on weekends.
Once you have your residency permit and bank checkbook in hand, you should begin this process. Ask your employer to provide you with a letter saying that your visa is in progress if getting one is taking longer than expected.

Be careful you see the property in broad daylight, demand a tour of the structure, and inspect all of the amenities. Your agent probably has additional properties to show you if you're not satisfied.
Once a house has been chosen, you can reserve it by paying the security deposit, which is typically 5% of the monthly rent.

Final Word
Paying the rent on time is only one aspect of being a responsible tenant. Maintain the space you are renting. Accept responsibility for any damage you do. Your landlord will be more willing to assist you in the event of a problem if you have a solid working connection with them.

Get in touch with the expert agents at Al Majid Property Co. LLC. We are here to help you find properties in Dubai.