Dubai stands tall as one of the most sought-after locations in the world, with development projects totaling $33 billion.
Property developers are now focusing on broadening and growing their portfolios rather than just investing in retail enterprises like shopping malls, offices, and hotels. The near future of the UAE property market is also likely to see more of this.

UAE Property Market Forecast 2023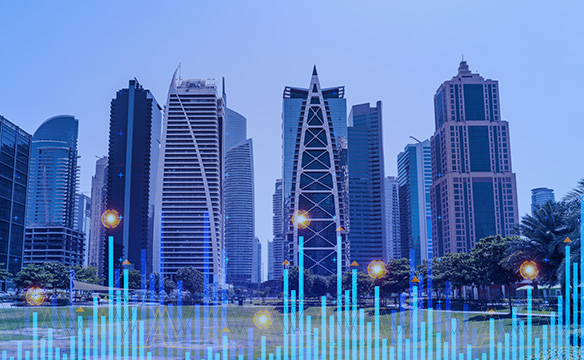 As 2023 draws near, the overall UAE economy exhibits only encouraging indicators, including a gain of 8% to 9% overall, a predicted increase in jobs produced, and the end of the recession.
As more individuals enter the housing market, which is essential for the health of the housing industry, all of these things will ultimately result in an increase in the housing market.

Dubai Real Estate Statistics
Dubai has made outstanding strides in recent years toward boosting economic development in terms of job creation, improved infrastructure, and swift tourism.
Its per capita income is expected to be around $8000, while the GDP per capita in the pre-pandemic era was roughly $38000. These figures lead us to say that, in comparison to other Middle Eastern countries, Dubai has a very high potential for wealthy investments.

Villas Will Rule the Market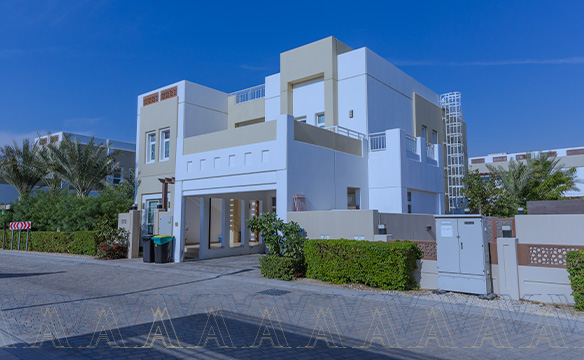 For a few years now, the villa market has been the market's main driver. They have seen price increases from quarter to quarter, making them popular residences in Dubai.
The apartment market, on the other hand, has had difficulty as a result of the price increase being under 10%. However, current data indicate that this industry is also experiencing positive expansion.

Will Rent in Dubai Go Down In 2023?
Dubai's prime residential prices are expected to experience the fastest growth internationally in 2023. Due to the growing interest in the market from high-net-worth people and overseas purchasers, prices are predicted to increase by 13.5% in the upcoming year.
Dubai is well regarded by customers, along with nearby communities like The Palm Jumeirah, Emirates Hills, Jumeirah Bay Island and rental properties on major highways in UAE such as Sheikh Zayed Road.
Subsequently, Dubai property rent prices in 2023 will "remain elevated", although growth will likely halt due to an oversupply. Dubai's real estate market recovery has accelerated this year as the city's economy continues to make headway against pandemic-related challenges.

Is Dubai rent fixed for three years?
For three years from the start of the tenancy, landlords cannot raise the rent for residential premises. After that time has passed, however, the rent can be increased following the rental index.

Interest Rates Are Expected to Increase
Experts anticipate a range of impacts of increasing interest rates on Dubai's real estate market. In the UK, a large number of people have short-term, variable-rate mortgages. In the US, mortgages are often fixed for a longer period of time.
Despite the possibility of a rising interest rate in the UAE, analysts still believe that real estate in Dubai will expand significantly in 2023. Furthermore, the lack of affordable housing will continue to raise rents, raising the overall cost of living.

Demand for Ultra-Luxury Properties is Growing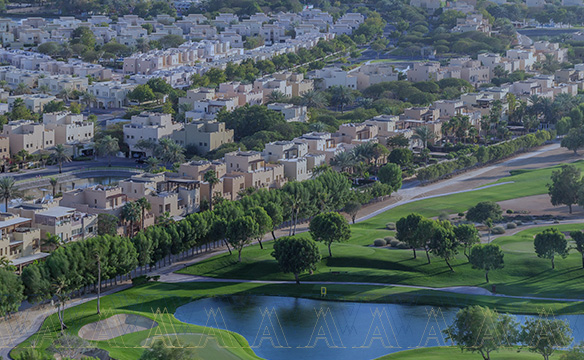 In Dubai, there has been a noticeable rise in the demand for ultra-luxury homes. The demand will continue to grow, particularly for the second half of the year. In fact, with home sales of $10 million or more, 2023 is predicted to create a new record in this industry.
From January through June 2022, 82 ultra-prime deals were registered. These are the Dubai homes that fetched more than $10 million at auction. Given that 93 sales were made in this industry for the entire year of 2022, this is a significant increase over that year.
In the first of 2023, the same pattern is anticipated to hold true when discussing the forecast for the Dubai real estate market. However, whether or not the future year will be able to break this record will depend on time.

So, When Will Rent Prices Drop in Dubai?
By the mid of next year, Dubai rent costs could start to decline. The lowering of monthly rises is a sign that many tenants are migrating to less expensive locations and casting their ballots with their feet. Additionally, buyer demand has also escalated.
Although there may still be value in the majority of mid-income segments (in places like Gharhoud Business Center or Business Center Bur Dubai), a differential diagnosis suggests that the overall pace of frenzied activity is moderating as listings and discounts start to rise.
This will be especially noticeable in regions where prices increased quickly as developers rushed to release products for more expensive things.

Record Breaking Real Estate Activity In 2022
With approximately 83,000 total transactions as of December 2022, activity levels in Dubai's residential market have surpassed all previous highs set in the last few years.
This high level of activity has continued to elevate Dubai's average rental prices, which have increased by 9% and 13% for apartments and villas, respectively.
However, real estate companies in Dubai are observing a reduction in the rate of average price rise, notably in the villa market, and we anticipate that this trend will be followed in the near future by the apartment market.

Similarly, in the rental market, average rents are still rising at rates that are very close to records. Tenants appear to be more inclined to renew their current leases in response.
According to Ejari data, the number of new contracts recorded in the year up to December 2022 decreased by 6%, while the number of renewals climbed by 34%.

Related: Steps to manage your co-occupants with Ejari

Dubai Real Estate Future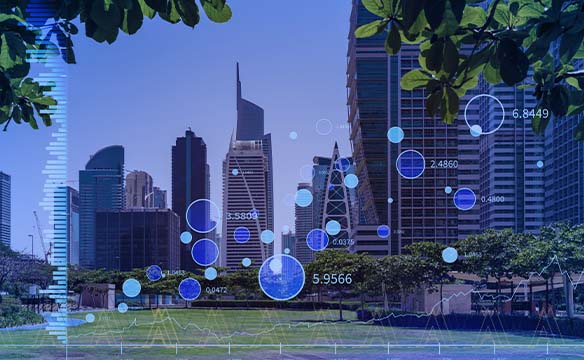 Future sales of Dubai real estate will be more expensive. This suggests that real estate investments in 2023 could be a good idea if you want to get a good return if you decide to sell the same property.
Along with this, the UAE is prepared with magnificent infrastructure projects that will astound the world with true advancement in the real estate sector.
For residential or commercial use, Dubai's real estate market will offer a higher price range. This is a result of rising demand and extensive economic initiatives that will raise the cost of purchasing or renting.

Conclusion
The vast majority of experts agree that 2023 will likely be a transitional year marked by uncertainty in the real estate industry.
According to our experts, the housing market will be heated in 2023, with only cool requests and a limited number of units available for buyers and investors. However, if inflation pressures relax, mortgage rates could pull back considerably next year.
The goal is that once the UAE property market organically normalizes, loan fees will start to decline. Until this happens, individuals who essentially cannot afford the costs of borrowing money to buy property should wait.

However, Al Majid Property Co LLC can help you in searching for apartments for rent in Dubai. Find properties in Dubai with 0% commission on rent. Get in touch with us today.