Nowadays, Qatar, the 2022 World Cup host country, and its neighboring countries are the center of attention for tourists. As a result, there will be more visitors to watch the matches and experience Qatar's culture and atmosphere.
Football fans from all over the world flock to the city to cheer on their favorite teams. As a result, several football fans are choosing to rent an apartment in Dubai to base themselves on for the FIFA World Cup 2022, leading to a booming Dubai rental market. As rents rise, this is good news for landlords.

We're observing nearly full occupancy in the UAE property market for December 2022. Read on to know why the serviced apartments for rent in Dubai are an attractive place to stay in between matches.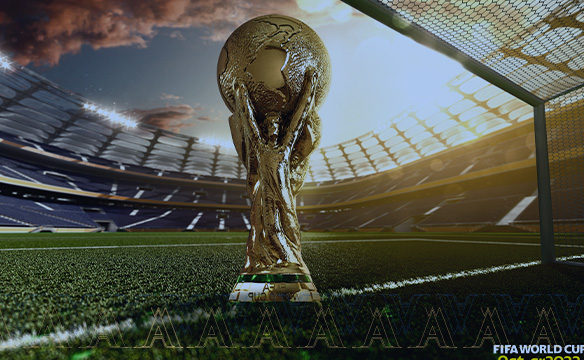 Can I Stay in Dubai and Visit Qatar for the FIFA World Cup 2022?
The multiple-entry tourist visa for Hayya Card holders demonstrates that the UAE government welcomes visitors who plan to attend sporting events. In addition, the private sector has announced various tour packages, including lodging, and fans can choose World Cup airline packages.

Dubai: A Major Tourist Destination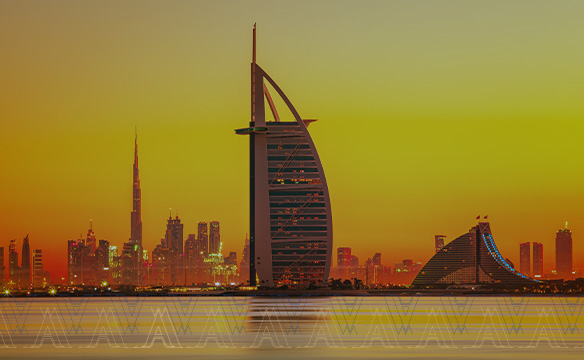 Because Qatar's host city, Doha, is experiencing a housing shortage, many match goers plan to use neighboring regions, such as the UAE, as a base to travel to and from tournaments.
Dubai, the UAE's tourism hub, will benefit the most from this, as Qatar cannot accommodate all visitors and is also known to be a more conservative country. Less than an hour's flight away, Dubai will be "the major gateway" to the World Cup. In addition, Dubai is the ideal destination for football fans who want to see all of the action in Qatar while also spending time in one of the world's most cosmopolitan cities, so they'll have the best of both cities.

Related: Activity to Do At UAE: Burj Khalifa

Growth outside of Dubai real estate
The FIFA World Cup 2022 will benefit more than just the Dubai property market. The advantages extend to other industries as well. For example, tourism in Dubai, which already attracts visitors from all over the world, will benefit as football fans take advantage of the opportunity to visit the emirate and explore its world-class attractions.
Aside from that, the food and beverage, logistics, and retail sectors will all benefit significantly from this massive sporting event. The net result will be a stronger economy, ultimately helping the country.

The Most Desirable Areas for Rent an Apartment in Dubai
If you want to stay in Dubai to watch the World Cup in Qatar, find below the best residential areas in Dubai where you can live alone or with your family.

Heart of the Action: Downtown Dubai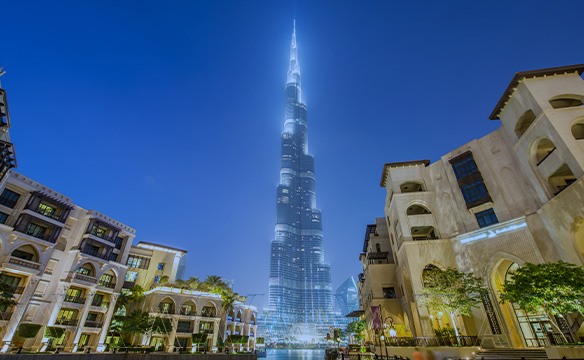 Downtown Dubai is a modern district located in the city's heart, which includes Dubai Mall, Dubai Opera, Dubai Fountain, and the world's tallest tower. It offers both luxury and more affordable lodging options.
It is an ideal region if you plan to watch the matches in Qatar and then return to Dubai for a quick dinner and a stroll through the city.

Jumeirah Beach is the place to go for refined luxury
Jumeirah is synonymous with "Dubai," and it remains one of Dubai's most desirable districts. Ideal for those who want to combine their FIFA vacation with beach vibes, and especially great if you're traveling with family and children (as it will provide a more diverse experience).
Jumeirah stretches along the seafront to the southwest of central Dubai, containing elegant villas and perfectly formed commercial areas.
You'll always be a stone's throw away from boutique stores, fantastic restaurants, and some of the city's best tourist attractions, no matter what kind of short-term rental accommodation you book here.

The Palm is for bragging rights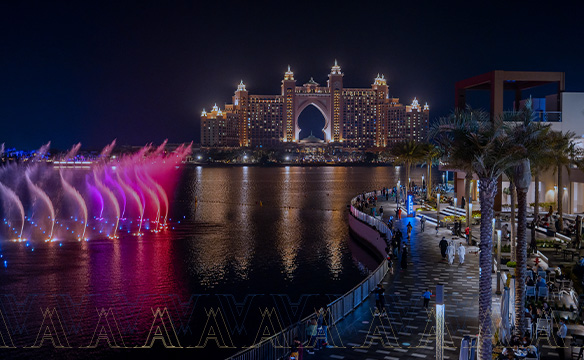 Staying at The Palm is a must if you want to make your friends at home jealous, who are most likely watching FIFA on their home television screens.
Because it is drenched in unbelievable luxury and finesse, this district gives you official bragging rights. Your short-term rental will most likely be a glitzy apartment with the best views - all while being close to the world's largest fountain (The Palm Fountain).
Accommodation at The Palm is always available; however, prices can be high among the remaining options for apartments for rent in Dubai.

Dubai Marina's Buzz and Bustle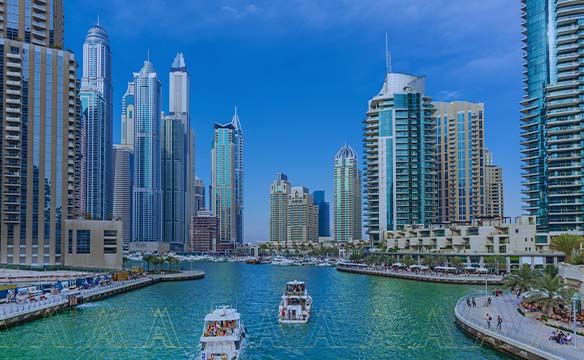 If you want to combine your FIFA World Cup experience with flashy, high-rise towers, look no further than renting an apartment in Dubai Marina.
Almost like a city within a city, Dubai Marina is packed with dining and nightlife options and has a buzzing vibe. You will also have easy access to the beach and a variety of water sports.
This is a great area to consider if you're staying in Dubai with a group of friends who are also football fans and planning a trip.

Can you drive from Dubai to Doha?
As the FIFA World Cup finals in Qatar approach, ticket prices have skyrocketed. Tickets to Qatar, which generally cost around Dh960, will now cost more than Dh6,000. Given this, many football fans who base themselves in Dubai drive to Doha to watch matches.
Passengers can enter Qatar via the Abu Samra crossing on Salwa Road. The drive from Dubai to Doha is approximately 650 kilometers long and averages 6 to 7 hours. On the other hand, the trip from Abu Dhabi is only about 550 kilometers long and can be completed in less than 6 hours. The border crossing, which has free parking, can handle 4,000 visitors per hour and is open to the public.

Serviced Apartments for Rent in Dubai during the FIFA world cup 2022 
If you want to stay in Dubai to watch the World Cup in Qatar, Al Majid Property Co. LLC, one of Dubai's leading companies, provides extensive rental options.   
Take a look at these listings.
- JAM Marina Residence, JBR, Dubai.
- Ahmad Creek Residence, Bur Dubai, Dubai
Contact us today to find the most appropriate apartment for rent in Dubai with a 0% commission on rent.