With its numerous offerings, Dubai is gradually setting commercial real estate trends for the rest of the world. It is not only the best at presenting its visitors with a variety of options, from shopping hotspots to culinary havens. However, it also has some extremely special qualities that draw visitors from all over the world.
Dubai takes pride in the ancient structures that show off its rich history and architectural brilliance, as well as some of the world's most recognized landmarks, such as largest shopping mall, tallest building, and biggest indoor ski facility.
Burj Al Nahar Mall is among the well-known landmarks in Dubai. It exhibits great prominence when it comes to commercial property for rent in Dubai.

So, let's discuss why you should consider opening your business in this hotspot. But first, let's walk you through the glorious Burj Nahar monument.

Burj Nahar: One of the Most Visited Monuments in Dubai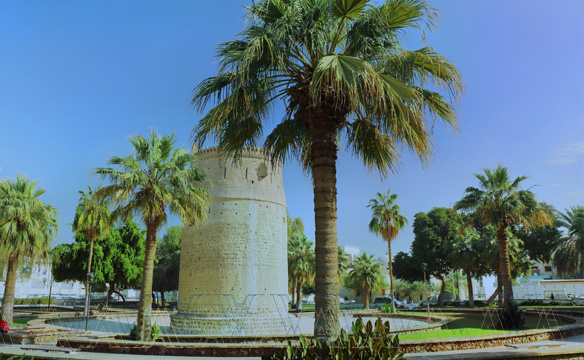 Burj Nahar, one of many lovely locations in Dubai, is particularly noteworthy due to its illustrious past and breathtaking surroundings. The only historical structure dating back to 1870 in Dubai is the Burj Nahar.
It was one of three Guard towers constructed to keep an eye on enemy tribe movements near Deira City. An old brick structure surrounded by lovely date trees and a groomed garden may be found in the historic district of Deira City.
The World Trade Center is 15 kilometers away, the Dubai International Airport is 10 minutes away, and Dubai Creek Golf Club is 7 kilometers away.

Burj Al Nahar: Is It Worth Visiting?
This landmark was completely rebuilt, and now since it is encircled by lovely gardens, it is a well-liked tourist destination worldwide.
In addition to being surrounded by lovely scenery, Burj Nahar has hotels with outstanding architectural architecture. You should reserve a hotel close to Burj Nahar to make the most of your time there. The famous Burj Al Nahar Mall Dubai is also in close proximity to this historical landmark.

The Famous Burj Al Nahar Mall Dubai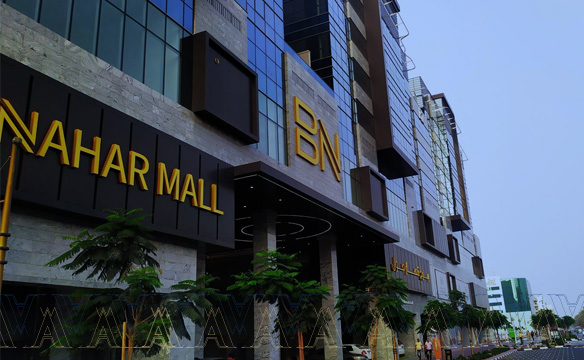 Burj Nahar Mall is a mixed-used development located centrally in the heart of Classic Dubai – Deira. It is a solid establishment of Juma Al Majid Holding Group, one of the best real estate companies in Dubai.
The retail development has become a mass market, outlet driven, brand oriented destination community center attracting customers from within the heart of Old Dubai.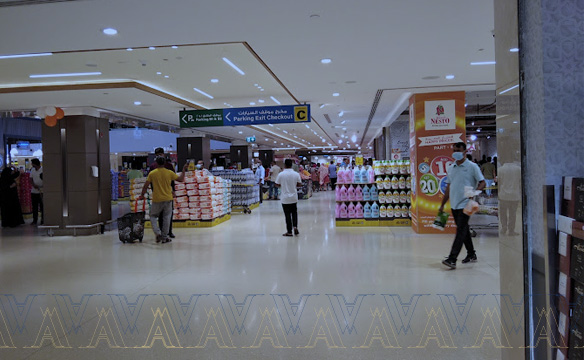 Since its opening in July 2020 and with 300,000 sq. ft. of leasable space, it is now currently 72% leased, anchored by Nesto Hypermarket Burj Nahar Mall.
A gym, family entertainment center, food terrace court, and government services are among the many F&B service alternatives available at the mall, which is positioned to become a daily driver and a community center hub unlike any other in Deira.
Burj Nahar Mall offers incredibly high exposure and is accessible by three main roads with direct pedestrian and parking access. It is situated in a region with the highest population density in the UAE.

Related: Benefits of registering your company in the UAE

Burj Al Nahar Mall Dubai has three floors, with four interlinked residential buildings. Besides, significant internal residential spaces with one, two, and three bedroom designs are included in the project.

Why Should You Open Your Business in A Mall?
Renting in a mall should be a very profitable choice if you're looking to launch a store or move an existing one. Here's why:

Gives your company more credibility
If your company is still developing and working to establish its brand, renting a commercial space in a mall gives it more credibility. It conveys to customers that you have been in operation for some time and want to continue doing so for some time.
When compared to businesses that exclusively conduct business online or have freestanding stores, they will be more likely to trust your brand.

The high visibility malls provide for businesses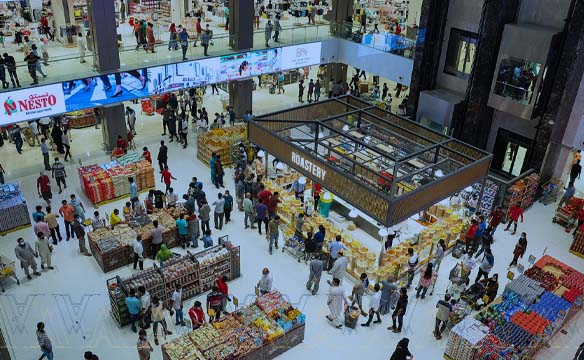 The fact that malls are busy places, is the most appealing perk of renting there. This one detail has the potential to have an immediate effect on your profitability. You'll be producing plenty of leads every day, some of whom will become your paying clients.
Additionally, people from all demographics are drawn to the diverse selection of stores in Burj Al Nahar Mall Dubai.
It's possible that a customer entered your store to look at your products even though they were coming to buy from a different brand. In this way, a large number of people who had no intention of buying from you do so.

Maintenance and cleaning
Do you know what draws people to a mall? Aside from the alluring advertising and entertainment options they offer, their cleanliness adds to its appeal and entices customers to return again and again.
As maintenance is carried out by professional organizations that operate around-the-clock to keep the facility in top condition, shopping centers appear so clean. This essential function is one that you profit from by renting space in a retail mall.

Why Should You Rent a Shop Instead of Buying One?
One of the most important choices you will make when beginning or expanding your business is choosing the appropriate location.
Many businesses are successfully launched from home, which is undoubtedly the most economical location to establish your operation in the initial years. However, you will need to find a location when your firm expands or if it requires a lot of room at first.
The following are the important reasons to go for shops/offices/apartments for rent in Dubai instead of buying:

Renting is simple
You only need a deposit and the money to make the monthly payments. Rents can be fixed, and renting will not tie up your capital.
Additionally, there are more possibilities available, from hot desking to industrial units, with a wide range of choices to accommodate all organizations of all kinds.

Related: Tips to consider when renting an office in Dubai

Business expenses
You can deduct rent charges from profits, which reduces the amount of corporation tax you must pay on your income.

Less work
There is less labor involved because your landlord will take care of upkeep. Depending on your contract, other facilities and services may rent thrown in.
This frees up your time to focus on running your business rather than setting up these extras.

Flexibility
It's simple to leave your existing business location at the end of your lease and move into a more suitable location if you outgrow it.
Additionally, renting is frequently the sole option compared to purchasing a leasehold or freehold on a property in some regions, such as large city centers.

Find Properties in Dubai with Al Majid Property
Commercial buildings, commercial towers as well as residential spaces, are just a few of the many assets that Al Majid Property has available throughout Dubai and the Northern Emirates.
With us, you can rent your place directly from the owner with no commission. Get in touch with us today for a free consultation.