The third-largest city in the United Arab Emirates, Sharjah is well known for both its beautiful monuments and its extensive cultural history. Although Sharjah's cost of living is not as high as that of its neighbor Dubai, it may still be considerable. However, you may locate reasonably priced rental houses in a few locations in Sharjah. We'll examine the 10 cheapest areas to rent in Sharjah in this blog so you may live comfortably while saving money.

It might be difficult to find inexpensive rental homes in Sharjah, especially if you have a limited budget. Sharjah does, however, have a number of communities with inexpensive housing alternatives. There are several places that might meet your requirements and tastes, whether you are a student, a young professional, or a family. In this blog, we'll examine low-cost rental properties in Sharjah, so you can locate a cozy place that won't break the bank.

Factors that Determine Rental Prices in Sharjah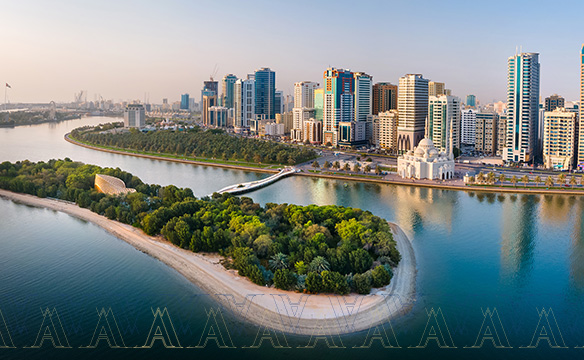 Understanding the elements that affect Sharjah's rental costs will enable you to make an informed choice while looking for a rental home. Some of the most important elements affecting Sharjah's rental rates are listed below:

Location
One of the most important elements affecting the rental price of a property is its location. Rental costs are often higher in areas adjacent to the city center or well-known sites than they are in the suburbs. For instance, homes in Al Majaz or Al Nahda often cost more than those in Al Khan or Al Qasimia. The cheapest areas to rent in Sharjah have this factor.

Property type
Type of property: The type of property you choose will affect the monthly rental price. A villa, for example, will frequently be more expensive than an apartment. A larger property will also cost more than a smaller one. The age and condition of the property may also have an impact on the rental price.

Facilities
Rental prices are often higher for properties with extra facilities like swimming pools, gyms, and parking spots. The cost of renting a home can be impacted by the presence and caliber of certain facilities.

Supply and demand
The number of rental homes available in each area may impact on the rental price. Rental rates will be higher if there is a significant demand for homes in a certain area. Similarly, if there are too many rental homes available, the rent may be less.

Rental Agreement Terms and Conditions
The rental agreement's terms, such as the length of the lease, the security deposit, and the payment schedule, may also have an impact on the rental price. Shorter lease durations could cost more money, while longer ones might result in lower rental prices in Sharjah rentals.

In short, a number of variables, such as location, property type, amenities, demand and supply, and rental agreement conditions, affect the Cheapest areas to rent in Sharjah. By being aware of these elements, you may choose a rental home that meets your needs and your budget with confidence.

10 Cheapest Areas to Rent in Sharjah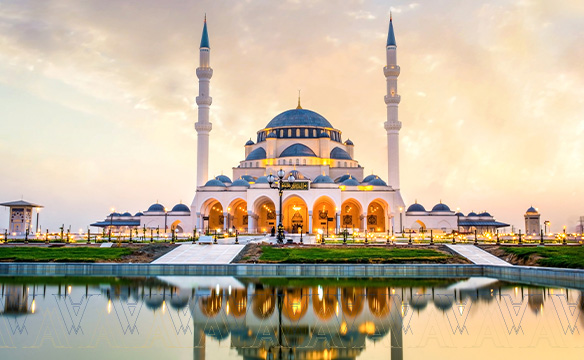 The COVID-19 pandemic and its consequences have caused rent to increase in most countries of the world. However, the United Arab Emirates is the only country where you can expect rents to drop! If you are looking for such a situation, Affordable Apartments Sharjah is one of the places you should think about. Therefore, in the rest of the article, we will examine these areas.

Al BuTina
BuTina is a residential area in the northwest of Sharjah, famous for its cheap apartments. The apartments in this part of Sharjah offer good and complete amenities according to their location. Facilities such as 24-hour security, air conditioning and private parking are only a part of these facilities. This area is also very important from a commercial point of view. Also, its proximity to the bay adds to its appeal. A large part of the population of this region are foreigners who have chosen Butina because of the reasonable price. Reports show that this area is one of the cheapest areas to rent in Sharjah.

Yarmook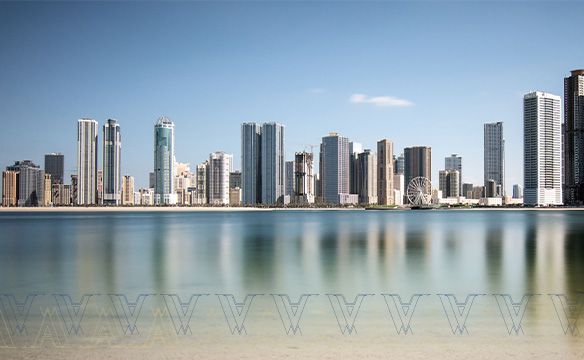 Yarmook is also one of the areas that houses the best affordable apartments in Sharjah. Although it is a small area in the eastern part of Sharjah, it has a special place in terms of facilities and accessibility. One of the biggest positive points that have increased the popularity of this area is its proximity to Mega Mall. Mega Mal is one of the most popular shopping centers in Sharjah. Its most popular neighborhoods are Al Ghubabia and Abu Shagara. In addition, you can find all amenities such as a pharmacy, school, mosque, etc. in this part of Sharjah.

Rolla
Rolla should also be classified among the cheapest areas to rent in Sharjah. Located east of Khalid Lak, it is a popular choice for those looking for an affordable place to live. A large banyan tree was once located in this area, which was very famous and is the reason for the name of this area. Al Shuwaihean and Al Musalla are nearby settlements that the neighborhood is tucked between.

Al Qasimiya
Al Qasimiya, which is located in the east of Sharjah, is one of the popular residential areas in this city. A popular university with the same name is located near it. This has made it one of the popular destinations for students. This issue has also caused a variety of welfare services in this area to meet the needs of the residents. After living in this neighborhood, you will rarely need to visit other areas.

Abu Shagara
Abu Shagara has one of the best low-cost rental properties in Sharjah among the available options. Al Wahda Street (E11) and King Faisal Street are also close to Abu Shagara. The neighborhood offers a wide range of residential structures with inexpensive housing alternatives. Sharjah City Center, Al Majaz Park, the Sharjah Art Museum, and the Sharjah Cricket Stadium are just a few of the famous sites and establishments that can be found in Abu Shagara. It is also well-known for its thriving street markets, where shoppers can get anything from clothing and jewelry to electronics and home products.

Al Nahda


The Al Nahda neighborhood in Dubai has an outpost in Sharjah. Between Sharjah and Dubai, it is located. As it is less expensive than the Dubai side, many individuals who work in Dubai opt to remain in Al Nahda Sharjah.

Al Nahda is situated in the northeastern region of Dubai, adjacent to the Dubai International Airport, while it is situated in the eastern region of Sharjah. Through a network of highways and public transportation alternatives, including buses and metro lines, the region is well connected to the rest of the UAE.

Check out our residential building in Al Nahda: Al Nahda Residential Complex (A & B)

Al Wahda
Famous department shops, shopping centers, and supermarkets can all be found nearby on Sharjah's Al Wahda Street, which combines residential and business space. It is also one of the cheapest areas to rent in Sharjah. The residential section of Al Wahda Street is on the Al Majaz side, adjacent to attractions including City Centre Sharjah, Star Cineplex, Al Noor Mosque, and Al Majaz Waterfront. The residential section of Al Wahda Street is conveniently close to Al Taawun, Al Nahda, Sharjah's industrial zones, and Abu Shagara.

Corniche Al Buhaira
A small stretch of land known as Corniche Al Buhaira surrounds Khalid Lake and is home to apartment buildings, hotels, parks, stores, and dining establishments. Al Majaz Waterfront is one of the well-known landmarks that surround it. This is thought to be the priciest part of Sharjah. But some of the Affordable apartments in Sharjah located in this place too. The Al Buhaira Lake's shoreline is bordered by the Corniche Al Buhaira, which provides breathtaking views of the lake and Sharjah's cityscape. It has a number of playgrounds and outdoor exercise equipment that guests may use and is a well-liked location for running, cycling, and picnics.

Al Majaz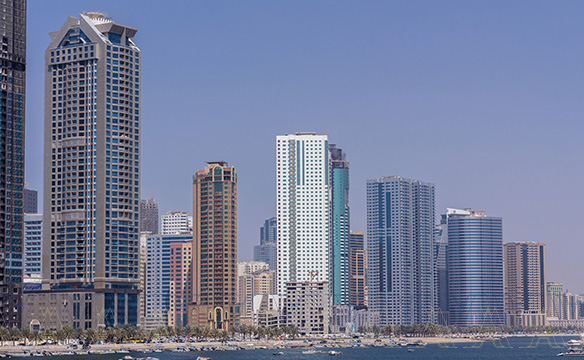 On the banks of the Khalid Lagoon, a well-liked location for boating and water sports, sits Al Majaz. There are several parks and gardens in the region, including the Al Majaz Waterfront, a sizable public park with walking pathways, play spaces, and a range of eateries and cafés. A number of cultural landmarks may also be found in the region, such as the Sharjah Museum of Islamic Civilization, which is situated on the waterfront and has exhibitions on Islamic history, culture, and art. The cost to rent a property in this region might change based on features, location, and size. Al Majaz is one of the cheapest areas to rent in Sharjah.

Muwaileh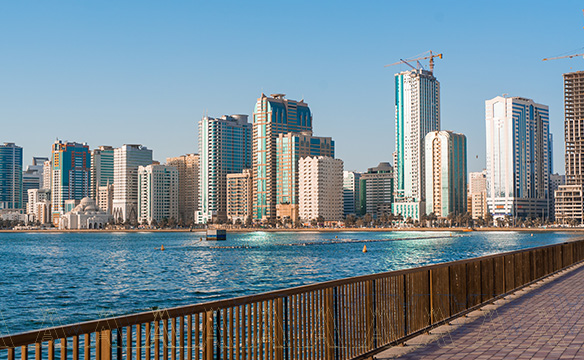 The Muwaileh neighborhood in Sharjah's University City is the ideal place for students to live. It is close to the university area, making it simple to get to your faculty. It is regarded as one of the most popular locations in Sharjah with affordable apartment rental costs; moreover, you are presented with units with various masterplans to choose the ideal for you. You won't regret choosing Muwaileh location because it will save you time and money. It is situated a few kilometers from King Faisal Street on the outskirts of Sharjah. You may visit several interesting locations at any time, such as Al Majaz Waterfront. One of Sharjah's most well-liked attractions is a restaurant where you can eat by the water.

Other Cheap Areas to Rent in Sharjah
Compared to its neighboring city Dubai, Sharjah is well known for having more reasonable rental prices. Al Khan, Al Taawun, Al Khan Corniche, and Al Mamzar are a few of the least expensive neighborhoods in Sharjah to rent. In addition to a variety of lodging choices for Sharjah rentals, such as apartments and villas, these locations also provide quick access to conveniences like supermarkets, dining options, and public transit.

Read also: Why Is Sharjah The Perfect Place To Live And Start A Business?

FAQs
How Much Does It Cost to Live in Sharjah for Rent?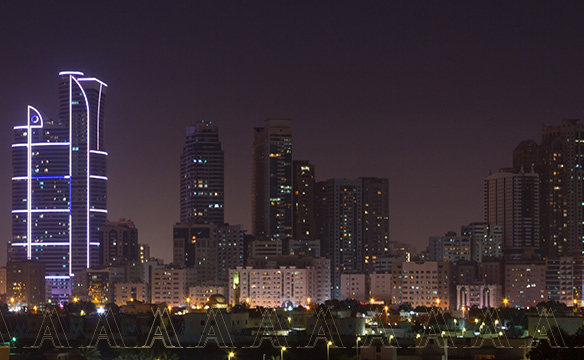 The kind of housing, the area, and the amenities all affect how much it costs to live in Sharjah. The typical annual rent in Sharjah, however, may range from AED 20,000 to AED 35,000 for a one-bedroom property.

Which Area is Best to Live in Sharjah?
The ideal Sharjah neighborhood for a person to reside in depends on their requirements and interests. However, Al Khan, Al Mamzar, Al Taawun, Al Majaz, and Al Nahda are a few well-liked localities to consider. These places provide a variety of facilities, such as restaurants, parks, shopping centers, and quick access to transit.

Is Sharjah Cheaper to Live in?
In terms of housing, transportation, and other everyday costs, Sharjah is typically seen as being less expensive to live in than other Emirates in the United Arab Emirates. Nevertheless, depending on the region and way of life, the cost of living in Sharjah's affordable apartments may be considerable.

Is Sharjah Cheaper than Dubai?
Yes, Sharjah is often less expensive than Dubai in terms of daily costs like transportation, food, and rent.

Which area of Sharjah is Expensive?
Falaj, Al. This could be the most expensive neighborhood in Sharjah, if not the costliest. It contains all the opulent residences and amenities you need to live a comfortable and carefree life.

Which is Better to Live Dubai or Sharjah?
The response to this query is contextual and based on individual choices. Generally speaking, Dubai is more cosmopolitan, offers more employment prospects, leisure choices, and opulent living quarters. But living costs are considerably higher than in Sharjah. Sharjah, on the other hand, is more suited to families, has a cheaper cost of living, and leads a more laid-back lifestyle. The choice of where to reside ultimately comes down to personal preferences, financial constraints, and lifestyle.

Which Area is the Cheapest Rent in Sharjah?
Al Khan, Al Majaz 2, Al Qasimia, Al Nabba, and Al Nahda are a few of the least expensive locations to rent in Sharjah.

What Documents Do I Need to Provide to Rent a Property in Sharjah?
The following documentation is normally required in order to rent cheapest areas to rent in Sharjah:
- UAE ID or a passport

- Security deposit for a residency permit

- rental agreement

- Rental payment checks

- Income documentation

- Ejari registration is a procedure in place in Dubai and the Northern Emirates, including Sharjah, to register rental agreements.
Are there any Hidden Costs Associated with Renting a Property in Sharjah?
The cost of renting a home in Sharjah may also include other expenses including security deposits, agency fees, and maintenance charges. It is crucial to thoroughly study the terms and circumstances before signing the rental agreement or lease contract since these expenses are often described there. In addition, some landlords or property management firms may charge rent separately for services like electricity, water, and gas. To prevent any unpleasant surprises later on, it is recommended to have all charges and fees in writing before deciding to rent a house in Sharjah.

What should I look for When inspecting a Rental property in Sharjah?
Make sure there aren't any significant problems or damage to the property by first inspecting it. Seek any indications of moisture, water leaks, or insect infestation. Verify the operation of all electrical, plumbing, and appliance fixtures. Examine the walls, flooring, and ceilings for ugliness and condition. Verify the property's parking and storage facilities, as well.

Is it necessary to have a Residency Visa to Rent a Property in Sharjah?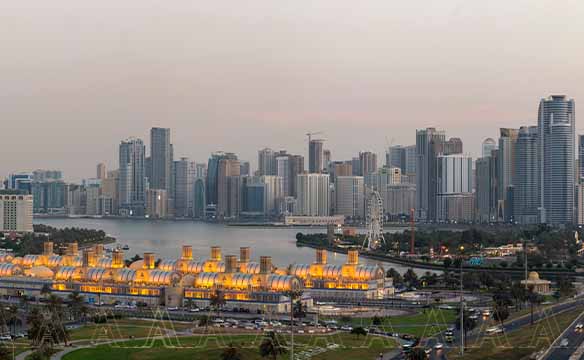 Yes, a resident visa is required in order to rent a home in Sharjah. When signing the tenancy agreement, the resident visa must be submitted as one of the supporting papers. It could be challenging to rent a home in Sharjah without a resident permit.

Conclusion
Individuals and families can choose from a variety of economical rental alternatives in Sharjah. There are numerous economical solutions accessible, even if certain places could be more expensive than others. It's critical to thoroughly examine rental properties and comprehend all connected expenditures, including any additional or unexpected prices. Additionally, potential tenants should make sure they have all essential paperwork, including, if necessary, a valid resident visa. Living in Sharjah versus Dubai may ultimately rely on personal choices and circumstances, but for those searching for inexpensive accommodation in the UAE, Sharjah provides a more cost-effective alternative.

Al Majid Property Co. LLC is one of the institutions that you can count on to choose the best and cheapest areas to rent in Sharjah. Free and experienced consultants will offer you the best option according to your conditions. So, don't hesitate to contact us today to start your journey toward owning your dream property in Sharjah!