When looking for excellent job opportunities and respectable living conditions, Dubai is a popular choice. In an effort to realize their goals, many foreign nationals move to Dubai.

As a result, the growing metropolis is home to a wide variety of residential buildings to accommodate its rising population.

Given the abundance of apartments and villas that are now available online, renting a home in Dubai might be a daunting undertaking. If you are wondering what documents are needed to rent a property in Dubai? We got you covered.

This detailed guide entails everything you need, from the fundamental paperwork needed to create a lease contract to signing up with Ejari and getting your DEWA utilities.

So, let's get started.

What Documents Are Needed to Rent a Property in Dubai?
The tenant must present identifying documents, including a copy of his passport, a valid resident visa, and an Emirates ID, as well as post-dated cheques for the agreed-upon rent payments, in order to reach a lease agreement with the landlord and/or real estate agent. Let's discuss everything in detail!

A Valid Residency Visa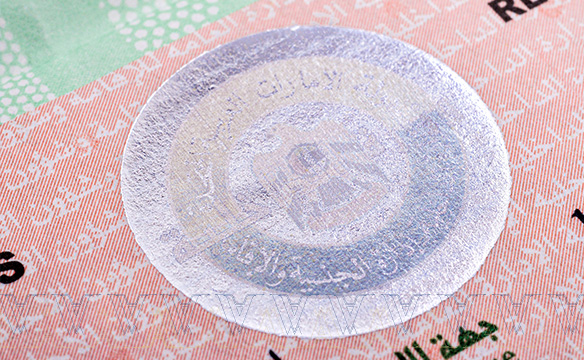 According to the Government of Dubai, expats moving to Dubai would need a residency permit in order to rent a house. Depending on the country from which you are traveling to Dubai, different visas may be required.

Similarly, depending on the reason for your move to Dubai, you may be eligible to apply for various types of visas. Before moving to Dubai, you should probably get a visa to avoid any unforeseen circumstances that might cause you to move more slowly.

Related: A Guide to Renting in Dubai for Foreigners

A Copy of Your Passport
As per the instructions from the Dubai Government, provide a copy of your passport to your landlord for the records. In case there are any issues with your copy, it's a good idea to bring your actual passport as well.

Your Employment Agreement or Salary Certificate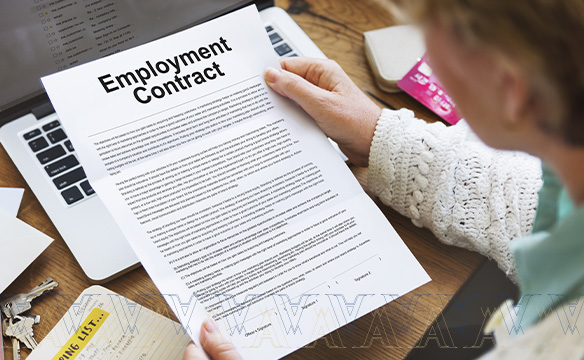 You will have to provide documentation demonstrating your job status and your ability to pay your rent. To assist you in finding a lease, your company ought to be able to provide you with a copy of your employment contract or wage certificate.

An Up-To-Date Bank Statement
Once more, you'll need to show that you can pay the rent. A bank statement should be brought in case there are any additional concerns regarding your ability to pay.

While living in Dubai can be expensive, landlords will probably want to feel comfortable renting to you.

Side Note: As you sign your lease, be prepared to pay any required deposits as well as maybe the first several months' worth of rent.

Ejari Certificate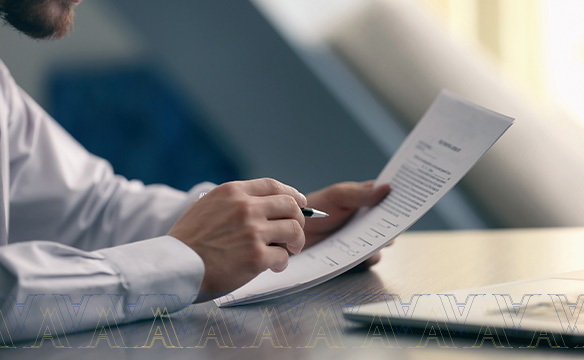 You are given an Ejari certificate that gives you access to the other services.

The Ejari certificate ensures that communication between the landlord and the tenant is open and transparent, fully integrating rental agreements into the legal system, and enabling simple contract amendment in the event of a dispute.

You can learn more about this in our guide about Ejari registration in Dubai.

Move-in Permit
Before moving into an apartment or villa, some well-liked developments in Dubai need residents to obtain a move-in permit. They typically take up to 5 days to process and can be found on the developer's website.

To minimize delays, confirm with your landlord or real estate agent whether this is necessary and submit your permit application as soon as possible.

Dubai Marina, Downtown Dubai, The Springs, Arabian Ranches, The Meadows, Emirates Hills, and The Greens are a few developments that demand a move-in permit.

You're ready to settle into your new home and begin a new chapter of your life in Dubai once your move-in permission arrives!

DEWA Connection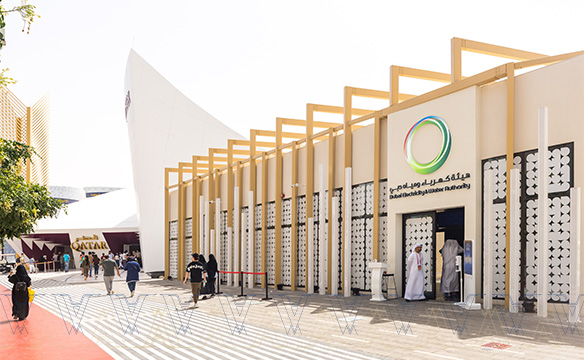 You must get in touch with the Dubai Electricity and Water Authority to turn on your water and electricity after filing your rental agreement with Ejari.

You must bring the following paperwork to a service center in order to do this:
- DEWA number on the side of your property

- Passport copy of your landlord

- Ejari ID number

- Proof of security deposit payment

- Your Emirates ID and passport copy

- DEWA form
As you simply need to fill out a form with your Ejari number, Emirates ID number, and passport number, the online DEWA application is considerably quicker. In the event that you pay the deposit through DEWA's online payment system, the service will begin within 24 hours of registration and payment.

A refundable security deposit is then required to rent a home. For a residential villa in Dubai, it costs AED 4000, whereas for an apartment, it costs AED 2000.

Moreover, there is an activation fee of AED 100 or 300 depending on the meter's size. A further AED 30 is needed for invention, knowledge, and the registration process on top of all of that.

Things To Know When Renting a Home in Dubai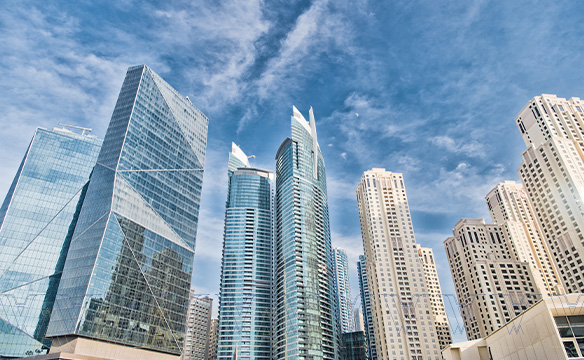 When you have all the documents for renting an apartment in the UAE, the following are a few factors to take into account before renting:
- When considering moving in, you should always confirm that your landlord has paid all service fees. Also, your agent needs to confirm this and record it.

- Check the entrance and exit points to your property, and make sure you have the right keys and swipe cards.

- The property is often transferred by the landlord in livable condition. You can, however, ask that your villa or apartment be cleaned in advance of your arrival.

- Before you move in, make sure any maintenance or property-related issues have been resolved.

Related: Renting a house for the first time? Here's what you need to know

FAQs
Who is in charge of the contract registration: landlord or tenant?
The landlord is in charge of filing the tenancy agreement with Ejari. Usually, the landlord will delegate this to the property manager. In reality, the tenant will finish the procedure and pay the necessary payments.

Bonus Tip: Be sure your Ejari includes complete information regarding all deposits, the length of the contract, and rent payments.

Where can I find an Ejari typing center?
In Dubai, Al Manara Centre, Al Barsha Mall, Oud Metha, Port Saeed, or Zabeel all have Ejari typing facilities.

The general Ejari desk hours are from Sunday through Thursday from 8:00 AM. to 8:00 PM, on Saturdays from 9:00 AM to 2:00 PM., and solely during Ramadan on weekdays from 8:30 AM to 4:30 PM. However, confirm the operating hours at your selected places before visiting.

Do I need to have a bank account to rent a property in Dubai?
Yes, once you've located your first rental property, you'll need a chequebook and an account with a UAE bank to complete the transaction. Many newcomers to the city are unaware that all deposits and rental payments in Dubai must be made by cheque.

Do I need a 'move-in permit'?
As previously mentioned, before moving into their preferred rental property in Dubai, tenants in several well-known neighborhoods must get a move-in permit.

The following papers are necessary for the moving-in process:
- A copy of your tenancy agreement

- Your passport or Emirates ID

- Payment completion document

- Landlord's most recent service fee statement for your unit.
Can you rent an apartment in Dubai without residency?
Yes, you typically need to own a valid resident visa and a valid Emirates ID card to rent an apartment or villa in the Emirate of Dubai.

When hotel apartments or vacation homes are rented, exceptions can happen. The above-mentioned documents are typically not required while renting such property. A copy of a valid passport will do in these circumstances.

How much is the security deposit for renting a property in Dubai?
A refundable security deposit cheque, typically equal to 5% of the monthly rent, is needed by the landlord to secure the property. The service agency will also ask for a charge at the time of contract signing, which is normally 5% of the annual rent, and post-dated cheques for rental payments.

Can I negotiate the terms of my tenancy contract?
Yes, absolutely! And if you don't agree with the contract's conditions, you can request a change. Until you are satisfied with the contract, do not sign it.

Can I rent a property if I am self-employed?
It depends on various circumstances. A self-employed person must have evidence of their earnings. You might submit the data in the form of tax returns, trading logs, or bank statements. Moreover, several lenders in the UAE provide loans to clients who are self-employed. Nevertheless, as self-employment can mean having less security and stability in your income, lenders will view you as a higher-risk borrower and exercise extra caution before agreeing to finance your purchase.

What happens if I want to terminate my tenancy contract early?
Please be aware that there is no provision for early termination of a lease agreement in the Dubai tenancy law. For the duration that the lease is in effect, the rental legislation exclusively applies to the relationship between landlords and tenants.

Also, in order to cover any necessary expenses, your landlord or agent may impose an "early termination" fee if you need to vacate the premises before the end of your lease. For instance, the final month of rent or the expense of finding a new tenant.

The Bottom Line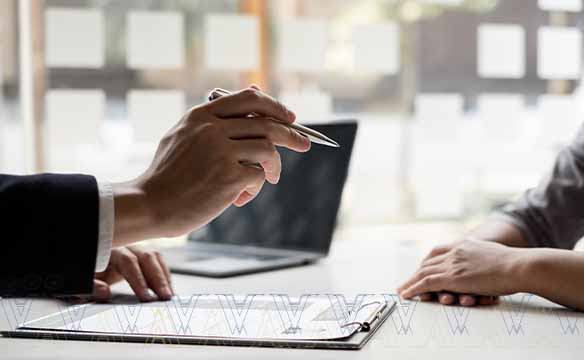 Renting a property in Dubai could seem like a challenging task. But with the help of a skilled real estate agent, the process can be simple and quick.

Contact us to know what documents are needed to rent a property in Dubai or discover our wide selection of residential properties and get all the information you need.

Get in touch with our real estate experts today.

Work with a qualified real estate agent who is familiar with the market and can assist you at every stage if you know what you're looking for.