Dubai, with its futuristic skyline and vibrant lifestyle, is a city that attracts people from all corners of the world. Renting a studio apartment can be a practical and affordable living option, whether you're relocating to Dubai for work or looking for a new adventure.

With that in mind, let's discuss some useful tips to help you as you rent a studio apartment in this vibrant city.

Helpful Tips for Renting a Studio Apartment in the UAE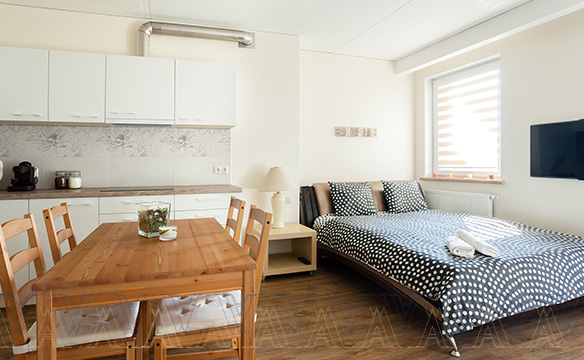 We've got you covered on everything from budgeting to location selection to negotiation tactics, to make renting a studio apartment easy and enjoyable.

1- Define Your Budget
A clear-cut budget should be established before you begin your search. Don't just focus on the rent; account for extra expenses like utilities, maintenance charges, and security deposits. You can choose from a variety of studio apartments in UAE, so having a spending limit in mind will enable you to focus your search.

2- Select a Location Wisely
Dubai is renowned for its numerous districts, each of which offers a distinctive way of life. When choosing your perfect location, take into account aspects like proximity to your place of employment, accessibility to public transit, facilities, and lifestyle choices. Downtown Dubai, Bur Dubai, Jumeirah 1, Al Rashidya, and Dubai Marina are popular locations for studio apartments and villas.

3- Know the Rental Rules
Both landlords and tenants in the UAE must abide by particular renting laws. Learn these rules in order to have a hassle-free rental experience. These laws govern things like rental contracts, security deposits, and eviction policies.

The Dubai Land Department and the Real Estate Regulatory Agency (RERA) are in charge of setting rental regulations. Both landlords and tenants stand to gain from these regulations, which seek to maintain fairness and openness in the rental market.

Rental caps, security deposit thresholds, and eviction policies are important rules. Normally, one-year leases are renewed on a yearly basis. Rental Dispute Center can be used to address rental problems.

Read also: Tenants' Legal Rights to Privacy: Understanding the Boundaries & Protections

4- Inspect The Apartment Keenly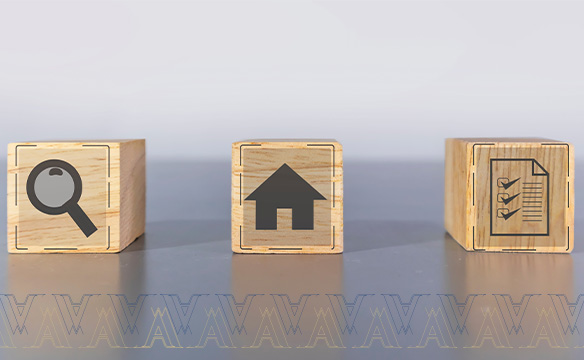 Perform a thorough inspection of the studio apartment before signing any lease documents. Make sure all appliances are functional; plus, keep an eye out for any signs of damage or maintenance difficulties. To prevent future arguments, note any issues that are now present and talk to the landlord about them.

5- Negotiate The Rent
Although UAE's rental market can be fiercely competitive, don't be afraid to haggle over the rent. Particularly if you're negotiating a long-term lease, landlords could be willing to negotiate. Negotiations may go more favorably if you are courteous and sensible.

Effective communication with both parties is essential to obtaining a favorable rental agreement for your studio apartment.

To get a good baseline, start by looking into nearby rental rates that are comparable. Approach the landlord nicely, emphasizing your stellar tenant traits and any knowledge you may have regarding the renting market.

Be prepared to make concessions, such as extending the lease or agreeing to pay in advance for a few months. Show your dedication and don't be afraid to haggle over conditions like maintenance duties or included utilities.

6- Read The Lease Agreement Carefully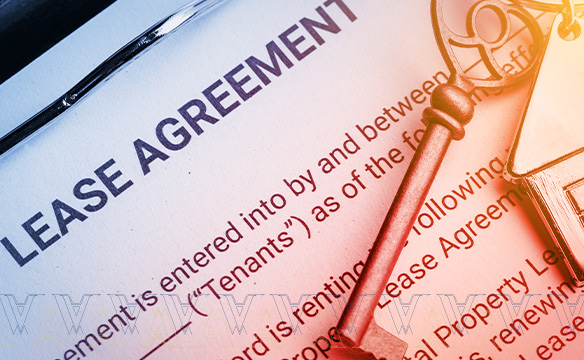 Read the lease agreement in its entirety before signing. Make sure all conditions are understandable and reasonable. Pay close attention to provisions describing rent increases, upkeep duties, and security deposit return policies.

Read also: What Is a Sitting Tenant and What Are Their Rights?

7- Compare Furnished and Unfurnished Options
Dubai has studio flats that are both furnished and unfurnished. When selecting the best option for you, take into account your needs and financial situation. While handy, furnished flats may be more expensive.

8- Look For Parking Options
If you have a car or intend to rent one, find out if there are parking spaces available. So, make sure to ask the landlord if your studio apartment has a parking place.

9- Budget For Utility Expenses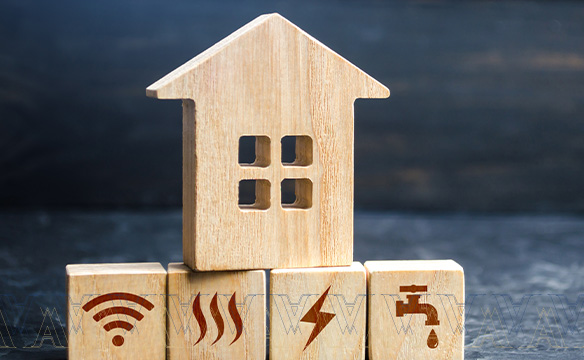 Dubai's utility prices might change depending on usage and the time of year. When creating your studio apartment budget, take these expenses into account. To keep your expenses under control, be conscious of water and electricity conservation.

10- Community Facilities
Investigate the features that the apartment complex or neighborhood has to offer. In addition to 24/7 security, several buildings in Dubai provide gyms, swimming pools, and parks. Determine which amenities fit your demands and way of life. Learn more in our detailed blog about amenities to look for when renting an apartment in Dubai.

FAQs
What is the purpose of a studio apartment?
A studio apartment serves the objective of providing a small, flexible living space with an open layout that integrates the bedroom, living area, and kitchen. There is typically a separate bathroom as well. For single people or couples looking for a simple and affordable living situation, studio apartments are a perfect option. They are appropriate for people who place a high value on simplicity and convenience in their housing because they maximize space efficiency.

What is the average cost of renting a studio apartment in Dubai?
Depending on the location, amenities, and particular area within Dubai, the typical cost of renting a studio apartment might vary greatly. A studio apartment should typically cost between AED 30,000 and AED 60,000 per year. While more affordable solutions can be available in less central locales, luxury or premium locations may command higher rents.

Can I negotiate the rent for a studio apartment?
In some areas, the rent for a studio flat is negotiable. Although there may be competition in the rental market, landlords frequently engage in negotiations, especially when it comes to longer-term leases. Negotiating politely and sensibly can occasionally lead to a better rental agreement, including a cheaper monthly rent or more perks. It's a good idea to go over the details with the landlord or their agent to look into possible rent modifications.

How can I handle noisy neighbors in a studio apartment building?
It can be difficult to deal with noisy neighbors in a studio apartment building, but communication is essential. Start by addressing the matter with your neighbors in a polite manner and expressing your worries. Consider speaking with the building management or landlord if the noise persists. They can impose quiet hours or serve as mediators. To reduce noise on your end, you might also utilize soundproofing materials or noise-cancelling headphones.

Are there any special considerations for pet owners when renting a studio apartment?
Yes, pet owners should take a number of things into account when renting a studio apartment. First, confirm whether the landlord or building permits pets. Ask about any pet-related deposits or costs if that is the case. Make sure your pet's demands, such as those for exercise and bathroom breaks, can be satisfied in the constrained space of a studio. To preserve a pleasant living environment, be a responsible pet owner, clean up after your pet, and be mindful to neighbors.

What are some strategies for finding affordable studio apartments in a competitive rental market?
Consider these methods to find inexpensive studio apartments in a tight rental market:

- Search a wider area by exploring less popular or distant communities.

- Look for rentals during times of year when demand may be lower.

- Try negotiating the rent with your landlord.

- Consider sharing a space with a roommate to cut costs.

- Use online resources or websites to compare prices and locate ideal apartments for rent. You can also search for studio apartments in Dubai here.

- Have your paperwork available so you can swiftly reserve a spot when you locate an appropriate alternative.

- Older buildings may have lower rents, so keep that in mind.

What are the advantages and disadvantages of living in a studio apartment compared to other types of rentals?
Living in a studio apartment has both advantages and disadvantages compared to other types of rentals. Cost-effectiveness is one of their benefits because they are typically more economical. Due to their modest size, they are also simpler to maintain and furnish. But having a small room might be a drawback because it limits privacy and makes storage difficult. Additionally, nearby noise could be audible more clearly.

The choice ultimately comes down to personal tastes and way of life. For individuals who choose simplicity and are on a tight budget, studio apartments are the best option, while larger rentals, albeit more expensive, provide more facilities and room.

Final Word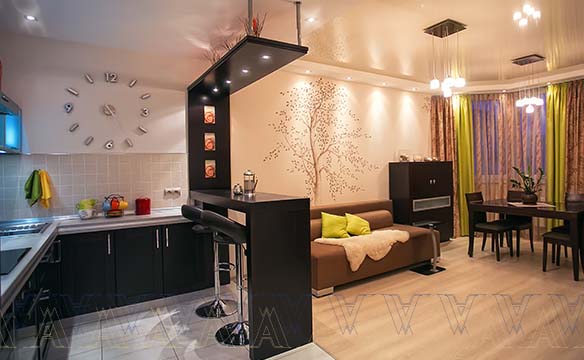 You can find the ideal studio apartment in this amazing city that fits your lifestyle and budget by following the aforementioned suggestions and doing extensive research.

To save time, get in touch with our real estate experts as they know what type of studio apartment will be most suitable for you.