Dеira, locatеd at thе hеart of Dubai, blеnds thе anciеnt with thе modеrn. As one of Dubai's most captivating districts, it attracts tourists and thosе sееking to live and work hеrе. Dеira boasts a rich historical backdrop amidst its modеrn dеvеlopmеnt, thе еxpеriеncе of thе charm of traditional life. From authеntic local cuisinе to historic nеighborhoods that еcho Dubai's rich past, Dеira has much to offer.


So, in this article, you will get to know thе bеst of Dеira, Dubai.

Understanding Deira Dubai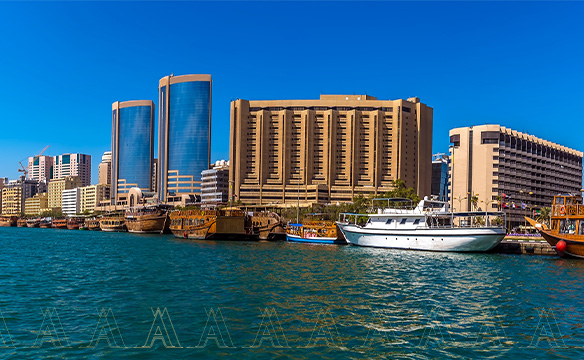 Learning about Deira, Dubai offers a unique urban experience because of its enthralling fusion of history, culture, and modern life. Deira, which is located along the northern bank of Dubai Creek, has a unique role in the history of the city and can be traced back to the old commercial hub that served as the catalyst for Dubai's spectacular development. Its winding lanes are home to vibrant souks where the scent of spices and the glimmer of gold merge in a setting where traders have been engaging in traditional haggles for decades. Deira easily incorporated cutting-edge architectural wonders, sizable commercial centers, and a kaleidoscope of gastronomic pleasures as the city grew. Deira has maintained its unique character during this expansion while also enhancing Dubai's status on a worldwide scale.


Historical background and significance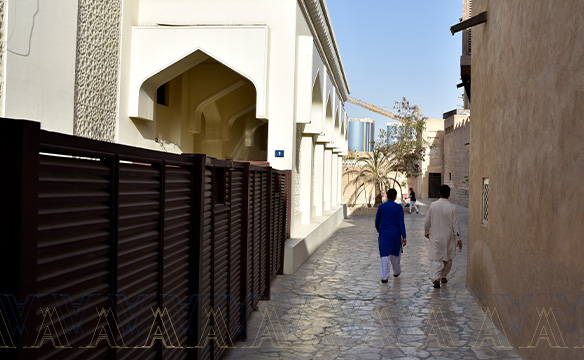 Deira Dubai's historical importance may be dated to its beginnings as the city's first thriving commercial core, which was placed strategically around the Dubai Creek. The later discovery of oil accelerated urban expansion, and its strategic position aided marine trade. As windows into the city's economic and architectural past, landmarks like the Gold Souk and Al Fahidi Fort help Deira maintain its distinctive identity despite its modern change. This neighborhood illustrates Dubai's transformation from a trade center to a significant global city, demonstrating the city's commitment to development while safeguarding its rich past.


Geographical location and boundaries

Deira is on the northern side of Dubai Creek, a natural inlet that flows into the Arabian Gulf. Deira's north boundary includes the busy port area and Al Hamriya Port, while its eastern boundary includes the neighborhoods of Al Rigga and Al Muraqqabat. The quickly growing Al Khaleej Road, which divides Deira from more recent communities like Al Mamzar and Dubai Festival City, forms its western boundary. Deira has historically prospered as a key economic hub and a crucial point of entry for land and sea routes, benefiting from its strategic coastal location and cultivating a unique combination of cultures. 

Attractions and Landmarks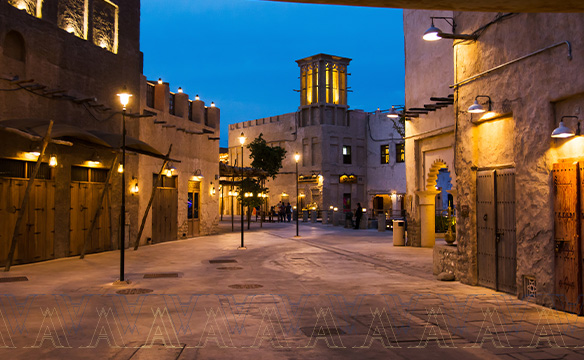 Deira Dubai has been gifted with a wide range of attractions that reflect both its illustrious past and its contemporary allure. Two of the district's most well-known markets are the Gold Souk and Spice Souk, which offer a sensory journey through shimmering gold jewelry and aromatic spices. The Al Fahidi Historic District, which comprises Al Fahidi Fort and the Dubai Museum, transports tourists back in time to the early days of Dubai with its traditional architecture and immersive exhibits. The waterfront promenade in Deira called the Corniche serves as a gathering place for leisurely pursuits and provides breathtaking views of the creek.

Recent additions include the Dubai Creek Golf & Yacht Club and Deira City Centre. The district's entryway and a beautiful circular structure known as the Deira Clocktower serve as local landmarks. Modern constructions like the Dubai Creek Golf & Yacht Club and Deira City Centre offer shopping and recreational options that seamlessly blend in with the region's historic charm. The district's vibrant atmosphere is enhanced by a wide range of dining establishments, with traditional Arabic restaurants combined with dishes from other cultures throughout the bustling streets and canals.

Facilities and Amenities in Deira Dubai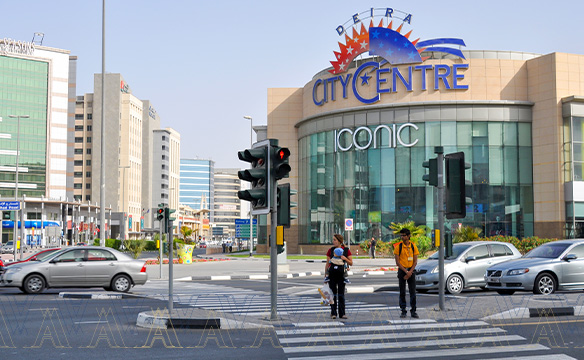 Deira Dubai provides a wide range of services and amenities to meet a variety of demands. Accommodation options range from historic dwellings to modern flats and villas, giving people a variety of possibilities. The region is known for its busy shopping scene, which includes classic markets like the Gold Souk and Spice Souk, as well as modern malls like Deira City Centre and Hamarain Centre. Deira is a gastronomic wonderland, with restaurants ranging from local eateries offering traditional Emirati meals to cosmopolitan cuisines to suit every pallet. The healthcare facilities in the area are well-established, with hospitals and clinics providing high-quality medical care. Families have access to a variety of educational institutions, including foreign schools, which provide a variety of curricula, improving overall convenience and quality of life.

Read also: Top 10 Hospitals in Dubai

Popular tourist destinations in Deira Dubai
Deira Area Guide entices visitors with its enchanting tapestry of attractions, ranging from the glimmering Gold Souk and aromatic Spice Souk, which evoke the essence of commerce, to the immersive Al Fahidi Historic District, where the past is preserved within wind-tower houses and the Dubai Museum's exhibits, all set against the backdrop of the Dubai Creek, where Abra rides offer glimpses of the city's trading legacy; a blend of old and new represented by the modern Deira Dubai.

Transportation and Accessibility in Deira Dubai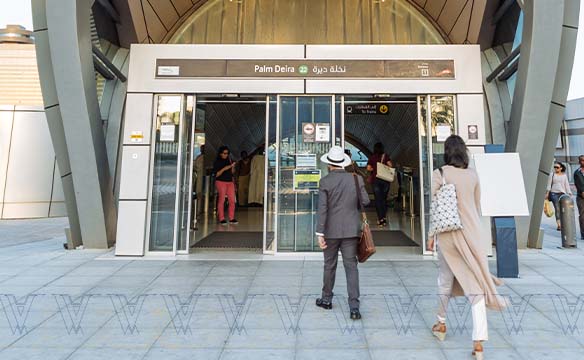 Deira is easily accessible because of its well-connected infrastructure. With many stations along the Red Line serving vital regions of Deira, the Dubai Metro provides convenient and cost-effective transit alternatives. Extensive bus lines improve connectedness, providing easy access to many districts and attractions. Deira is easily accessible by automobile for individuals who prefer private transportation, with major routes like Sheikh Zayed Road and Al Khaleej Road linking the area to other sections of Dubai. Taxi services, both regular and app-based, provide a dependable and convenient method of transportation, allowing residents and visitors to explore Deira and beyond quickly.

Culture and Lifestyle in Deira Dubai
Deira's Culture and Lifestyle Dubai is a fascinating mix of history and modernity. Respect for elders, hospitality, and the necessity of preserving a humble look are all emphasized in local culture and customs. Deira's rich legacy is celebrated via festivals and events such as the Dubai Shopping Festival, Ramadan, and cultural exhibits at the Al Fahidi Historic District. From Abra rides on the Dubai Creek to visiting ancient marketplaces like the Gold Souk and indulging in world cuisine at local cafes, recreational activities and entertainment options cater to a wide range of interests. Residents and visitors may immerse themselves in a diverse tapestry of culture and lifestyle by visiting movies, malls, and cultural centers in the neighborhood.

Tips for Visitors and Residents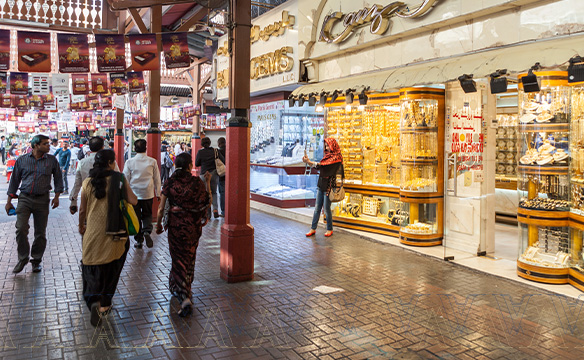 It is critical for both tourists and inhabitants of Deira Dubai to embrace cultural sensitivity by dressing modestly and respecting local customs. In Dubai's hot temperature, remain hydrated and use sunscreen, while taking advantage of outdoor activities during the colder months. Use the efficient public transportation system, sample the numerous gastronomic choices, and participate in polite bargaining in markets like as the Gold Souk. For a safe experience, stay up to date on local happenings, drive slowly, and keep emergency contacts ready.

Best time to visit Deira
The months of November to March are ideal for visiting Deira Dubai. This time of year has better weather for outdoor exploration and tourism. The temperatures are more relaxed, making it easier to see sights such as the Gold Souk and Spice Souk, as well as enjoy Abra rides on the Dubai Creek. Avoid the sweltering heat of the summer months (June to August), when temperatures can soar, and outdoor activities become difficult.

Dos and don'ts in the area
When visiting Deira Dubai, it's important to dress modestly and meet locals properly, and to obtain permission before photographing individuals. It is advised to follow traffic regulations, appreciate the different food, and respect cultural traditions. To guarantee a peaceful experience in this culturally rich location, public displays of love, unsuitable dress, alcohol use in public settings, and littering should be avoided.

Safety and security considerations
When visiting or staying in Deira Dubai, safety and security are of the utmost importance. While the neighborhood is well-known for its safety, it is important to be attentive and follow specific standards. To avoid pickpocketing, keep personal possessions safe, especially in busy locations like markets. Learn the emergency phone numbers 999 for police and 998 for ambulance services. Follow traffic restrictions and be cautious when crossing roads, since traffic might be heavy. To avoid misunderstandings or legal concerns, follow local laws and traditions.

Read more: Is Dubai Safe to Live and Work?

Living in Deira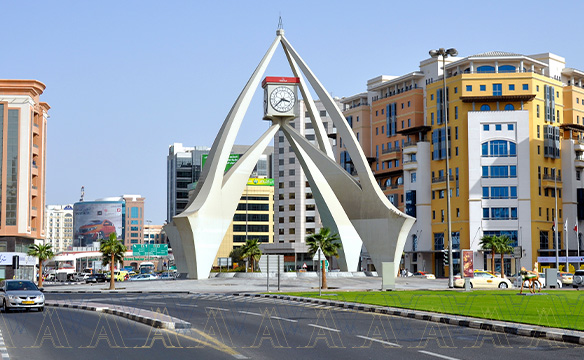 Deira is where you can call home; it offers a one-of-a-kind combination of historical elegance and modern ease. The district's rich history can be seen in prominent attractions like the Gold Souk and Spice Souk, which provide locals with an immersive cultural experience that ties them to Dubai's trade background. The proximity to bustling traditional markets, local businesses, and various dining options offers a lively environment where everyday requirements are readily available. Deira's affordable housing alternatives are a significant asset, making it an appealing choice for various inhabitants. This affordability, however, may come with trade-offs since certain portions of Deira may have little green space and contemporary services. 

Daily commutes might be difficult due to traffic congestion during peak hours, and the lively metropolitan environment may not suit individuals preferring a tranquil lifestyle. While Deira's variety of ethnicities and local markets generate a strong feeling of community, the neighborhood may lack upmarket services or luxury facilities in other locations. Finally, living in Deira Dubai provides a balance between embracing the city's heritage and embracing the exciting pace of modern life, making it an appealing option for people who value a culturally rich environment and closeness to the city's core. 

Read more: Top 10 Areas to Live in Dubai

Cost of living in Deira
The cost of living in Deira Dubai varies according to factors such as housing type and size, lifestyle preferences, and family requirements. Accommodation expenses vary greatly, with studios and flats starting at roughly AED 30,000 to AED 60,000 per year. Monthly utilities such as power, water, and cooling may range from AED 500 to AED 800, while transportation costs such as public transportation and occasional dining out can also range from AED 500 to AED 800. Monthly grocery prices for one person range from AED 800 to AED 1,500, while entertainment, healthcare, and education costs all add to overall living expenses, highlighting the importance of individual choices and circumstances.

Renting Property in Deira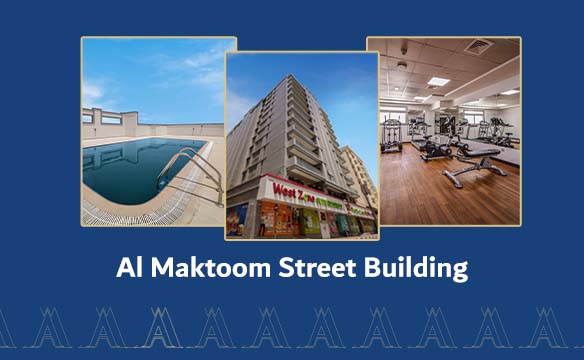 Deira has a wide range of rental properties for inhabitants seeking a blend of tradition, convenience, and modern living. Dubai Deira Dubai, with its rich history and energetic culture, offers a one-of-a-kind living experience. From old souks to modern complexes, the region has a wide range of flats, villas, and townhouses to suit all tastes and budgets. The area's popularity is enhanced by its closeness to Dubai Creek, cultural attractions, and lively marketplaces. Renters can pick between attractive older buildings with character and contemporary homes with conveniences. It is recommended to consult with local real estate brokers to negotiate the rental market, understand laws, and select the ideal house that meets individual needs while enjoying Deira's lively personality.

Additionally, you can rent an apartment in KM Building. The building is well-kept and situated on Al Maktoum Road, a significant Deira highway with Baniyas Square on one side. Despite having only one lane in each direction, the route is nonetheless regarded as the most crucial one in the city.

Read also: 10 Cheapest Areas to Rent in Dubai

Nearby Areas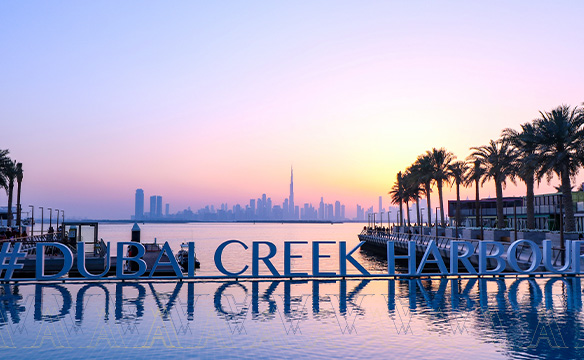 Deira Area Guide is surrounded by a kaleidoscope of surrounding neighborhoods, each with its own special appeal. Bur Dubai, just over the Dubai Creek, reveals historical riches and cultural sites, while Dubai Creek Harbour reveals contemporary architecture and waterfront panoramas. The beautiful beaches and luxurious lifestyle of Jumeirah provide a contrast, while Al Rigga's lively streets buzz with different dining and retail opportunities. Garhoud, which is adjacent to the airport, offers convenience and attractions such as the Dubai Tennis Stadium, while Dubai Festival City combines modernism with relaxation. Al Mamzar has parks and beaches for recreation, Al Nahda is a residential paradise, and Mirdif has a family-friendly feel. Nad Al Sheba is known for its equestrian culture and upmarket lifestyle, rounding out the tapestry of adjacent communities that contribute to Deira's global appeal.

FAQs
Why is Deira Dubai famous?
The Deira area is well-known for its historical significance as the city's original commerce core, including notable markets such as the Gold Souk and Spice Souk. Its appealing combination of old-world charms and modern construction, as well as attractions like Dubai Creek and Al Fahidi Historic District, making it a one-of-a-kind and sought-after destination.

Is Deira better than Bur Dubai?
Individual preferences determine whether Deira or Bur Dubai is preferred. Deira is recognized for its traditional souks, historical attractions, and lively environment, whilst Bur Dubai combines historical landmarks, cultural experiences, and modern facilities. Both areas have their own distinct character and attraction.

How far is Deira from the airport?
Deira is conveniently adjacent to Dubai International Airport, just 4 to 6 kilometers away, making it easily accessible for tourists coming or departing from the airport.

How far is Deira from Burj Khalifa?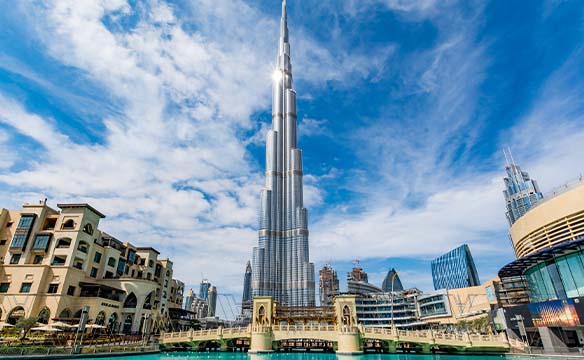 The distance between Deira and the world's tallest structure, the Burj Khalifa, located in central Dubai, is around 15 to 20 kilometers, depending on the precise location inside Deira and the route selected.

Is Deira a safe area for tourists?
Deira is usually seen to be safe for travelers. Dubai has a reputation as a safe and secure place with a low crime rate. However, like with any holiday site, conventional safety procedures, such as preserving things and being alert to your surroundings, are recommended.

What are the top shopping destinations in Deira?
Deira is well-known for its shopping opportunities, including top locations for traditional items like the Gold Souk and Spice Souk, as well as modern malls such as Deira City Centre, Hamarain Centre, and several markets along Al Rigga Street.

What is the history of the Deira Clocktower?
The Deira areas Clocktower, often known as the Dubai Clocktower, is a notable roundabout landmark that was completed in 1963. It was built as a symbol of development and modernization, marking the entrance to Deira from Bur Dubai. The architecture and placement of the clock tower have made it a lasting icon of Dubai's growth.

Is Deira a family-friendly area?
Deria is a family-friendly neighborhood with various attractions for people of all ages. Families may tour historical places, ride abreast along the creek, see museums, and shop at the bustling markets. Furthermore, the neighborhood provides a variety of family-friendly dining and retail experiences.

Conclusion
In conclusion, Deira Dubai is a compelling area where the echoes of antiquity coexist with the pulse of contemporary. Deira, with its rich commercial background, prominent souks, and historical sites, provides tourists with a unique peek into Dubai's past while welcoming its modern development. This vibrant neighborhood offers a fusion of cultures, cuisines, and experiences that really capture the essence of Dubai's unique identity.

Al Majid Property can help you through the process of choosing your house in Deira, assuring a smooth and gratifying experience as a result of their understanding of the local real estate environment and commitment to client satisfaction.