Renting a property in the United Arab Emirates comes with the responsibility of paying rent on time. While cheques are uncommon for paying rent in many parts of the world, paying your landlord post-dated cheques for rent is still a common practice in the UAE.

But that might soon be a thing of the past because the country is pacing towards digital transformation. Fortunately, there are multiple convenient methods available for tenants.

In this comprehensive guide, we will explore various ways tenants can pay rent in the UAE, highlighting their advantages, disadvantages, and key considerations.

Different Ways Tenants Can Pay Rent In UAE
There are multiple ways to pay rent in the UAE—from traditional to modern payment options. The transition from a manual to an automated digital system will be advantageous to renters, property management firms, and landlords.

Tenants will have more options for flexible payments, while landlords and property managers won't need to deal with post-dated cheques.

Direct Debit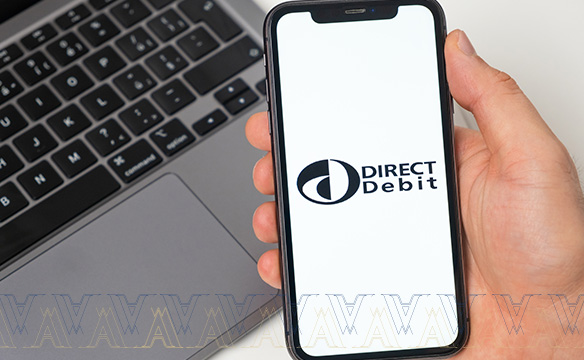 Rent payments can now be made using the Direct Debit System (UAEDDS) of the UAE Central Bank. Direct debit is an option for tenants with Emirates NBD bank accounts or credit cards to pay their rent. It is anticipated that additional banks will soon join this initiative.

Direct debit is expected to overtake other methods of rent collection in the city. Not only would it decrease the landlord's administrative work, but it would also decrease mistakes with cheques, including overwriting, which can lead to delays.

With Emirates NBD, even foreign real estate investors can open non-resident savings accounts and collect rent.

What advantages does the direct debit system offer?
Tenants, landlords, and property managers will all greatly benefit from the new direct debit system. The procedure for collecting rent will be greatly modernized. Tenants won't have to stress about handing in physical cheques, having a chequebook, or having their signatures match consistently.

Additionally, it diminishes tenants' concerns about how their cheques will be kept safe while they wait to be cashed. The direct debit approach does away with the requirement for landlords and property management agencies to set up a system for keeping physical cheques safe and making sure they are deposited on time.

Read also: A Guide to Tenants' Rights in Dubai

Bank Transfers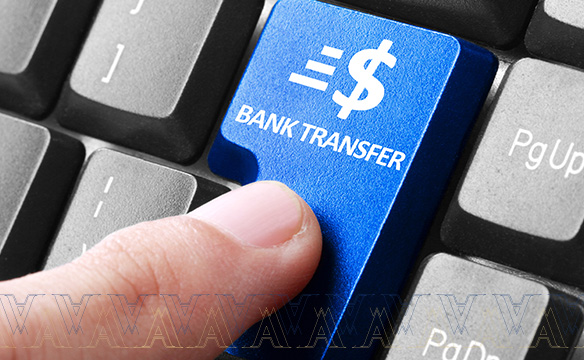 Rent payments can be made securely and easily through bank transfers. You can make rent payments straight from a tenant's bank account to the landlord's account. This procedure guarantees openness and offers a distinct payment trail for record-keeping needs.

Post-Dated Cheques
In the UAE, post-dated cheques are frequently used to pay rent. At the start of the tenancy, tenants give the landlord a number of checks with future dates.

Because the landlord can deposit the cheques on the designated dates, this method is convenient. However, tenants are required to make sure there is enough money on hand to prevent being charged for a rejected cheques.

Online Payment Platforms
Online payment platforms have grown in popularity in the UAE as a result of technological advancements.

Tenants can use their mobile devices or laptops to securely and instantly pay their rent utilizing platforms like UAEFTS (UAE Funds Transfer System), Noqodi, and others. These systems frequently provide extra services like transaction history and payment reminders.

Automatic Standing Instructions
You can set up automatic standing instructions for rent payments with some banks.

Rent can be automatically transferred from a tenant's account to a landlord's account by the tenant's bank on a set date each month. This process guarantees prompt payouts and does not require manual intervention.

Mobile Wallets
Applications for mobile wallets like Apple Pay, Samsung Pay, and Google Pay have been popular in the UAE.

Tenants can safely save their credit card information in these digital wallets and use their cellphones to make contactless purchases. Even if this approach might be practical, it is crucial to make sure that it is compatible with the landlord's preferred mode of payment.

Cash Payments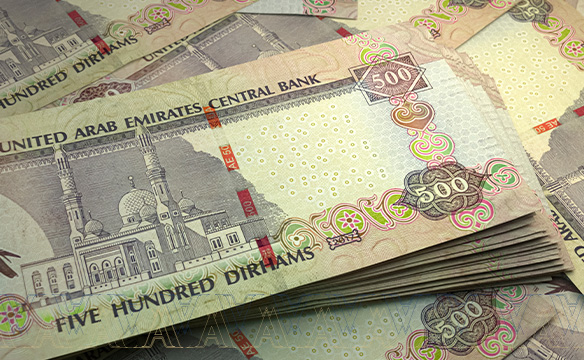 In the UAE, paying rent has always been done using cash. Rent can be paid in person at a designated payment location or directly to the landlord by the tenant. Despite the fact that cash is frequently accepted, it is crucial to get a receipt as proof of payment.

Important Considerations:
- Before signing the tenancy agreement, confirm with the landlord the chosen payment method.

- Recognize any additional costs or fees for particular payment methods.

- Save proof of every rent payment, such as invoices, confirmations of transactions, or bank records.

- Ensure that all statutory or contractual demands for rent payments are met.

Read also: Landlord and Tenant Responsibilities for Repairs

FAQs
Are there any legal regulations or requirements for rent payment methods in the UAE?
Yes, there are rules and standards in the law regarding acceptable rent payment methods in the UAE. The applicable leasing agreement and local authorities should be consulted by tenants to learn about the accepted payment methods, any associated costs, and compliance with legal responsibilities including providing receipts for rent payments. Specific legislation may vary, but tenants should still contact them.

Is it safe to pay rent in cash, considering the risks of carrying large amounts of money?
Although carrying a lot of cash carries some risk, cash payments are generally accepted. For improved security and a clear payment trail, it is important to take into account alternative payment methods like bank transfers or online platforms.

What are the advantages of using online payment platforms over traditional methods?
Platforms for accepting payments online provide speed, security, and convenience. Many tenants like them because they offer features like payment reminders, transaction history, and the flexibility to make payments whenever and wherever they choose.

Can I use international payment methods, such as PayPal or credit cards, to pay my rent in the UAE?
It's possible that international payment options like PayPal or credit cards aren't always readily accepted in the UAE for rent payments. It's critical to verify with the landlord whether these methods are accepted and to take into account any associated fees or currency conversion costs.

How long does it typically take for a bank transfer to reflect in the landlord's account?
Depending on the banks involved, a bank transfer may take a different amount of time to appear in the landlord's account. Typically, the transfer of funds and their appearance in the recipient's account takes 1-3 business days.

What should I do if I encounter difficulties or disputes related to rent payment methods?
It is advised to get in touch with your landlord or the property management if you experience problems or disagreements on how to pay your rent. To address any problems or disagreements in line with the tenancy agreement and local laws, make a note of them in writing and, if required, seek legal help.

Final Word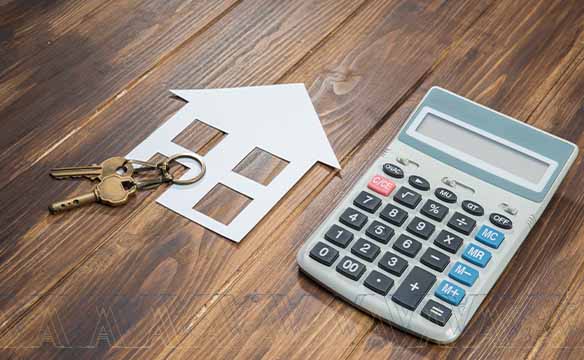 In the UAE, there are now a variety of simple ways for tenants to pay their rent thanks to the digital revolution.

To ensure a seamless and trouble-free rent payment experience throughout their tenancy in the UAE, it is essential for tenants to get familiar with the benefits, drawbacks, and considerations associated with each payment option.

Al Majid Property Co. LLC deals in renting and managing properties in Dubai. In order to maximize your investment returns and provide you with peace of mind in the competitive Dubai real estate market, we are here to help. Get a free consultation with us today.