Deira, one of Dubai's oldest and most vibrant neighborhoods, holds a treasure trove of experiences for both residents and visitors. At the heart of Deira lies Al Maktoum Road, a bustling thoroughfare that encapsulates the essence of this historic district.

In this comprehensive area guide, we'll take you on a journey through the enchanting Al Maktoum Road, revealing its rich tapestry of culture, commerce, and community.

A Glimpse of Tradition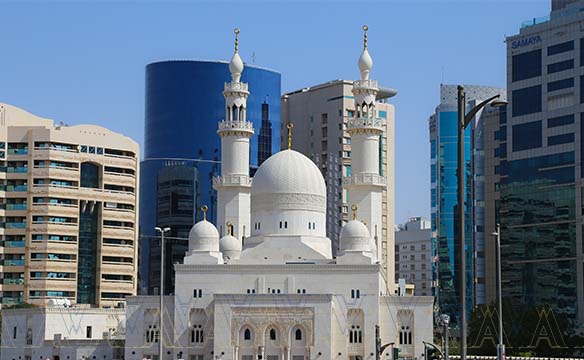 The road that bore the same name was paved in 1963, following the completion of Al Maktoum Bridge across Dubai Creek. Despite only having one direction of traffic, this road served as the city's primary thoroughfare.

The Shell Oil Company and the Pepsi Cola Company had their initial locations on this street, along with a number of government buildings. The Dubai Water and Electricity Company, the Dubai Land Department, and the Dubai Municipality are a few examples. The first secondary school in the United Arab Emirates was located along this same route: Dubai Secondary School. The well-known Deira Clock Tower is on the same route.

Al Maktoum Road is a gateway to Deira's traditional soul. Here, you'll find iconic landmarks like Al Fahidi Historic Neighborhood, known for its wind-tower architecture and labyrinthine alleyways. Immerse yourself in the area's heritage by visiting the Dubai Museum, housed in the historic Al Fahidi Fort, which provides a fascinating glimpse into Dubai's past.

Read more: Deira Dubai: Area Guide

Properties Near Al Maktoum Road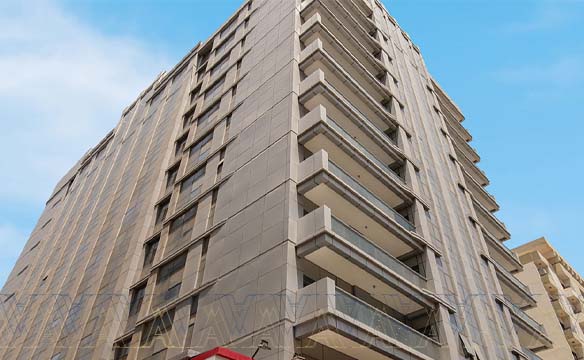 Al Maktoum Road is popular with both residents and businesses because it's close to parks, cultural centers, and educational institutions.

Mixed-use complexes with hotels, offices, condos, and villas may be found on Al Maktoum Road. Along Al Maktoum Road, apartment buildings make up the majority of the buildings. The sizes of these houses are very different from one another.

Studio apartments, one, two, and three bedrooms are available in buildings that range in height from low to midrise in the area. The KM Building on Al Maktoum Road in Deira, Dubai have swimming pool, exercise center, and parking for the convenience of the tenants.

Whether you're looking for a luxury apartment with stunning views of Dubai Creek or a cozy residence in the heart of Old Dubai, you'll find a home that suits your lifestyle.

Shopping Paradise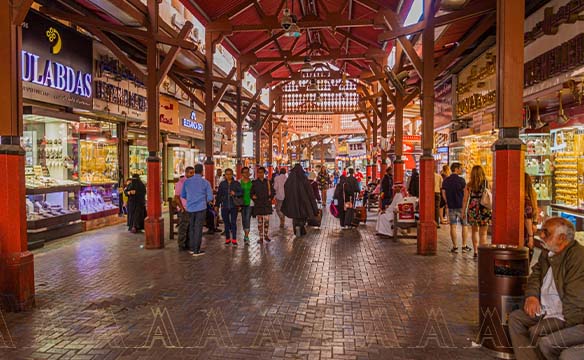 For avid shoppers, Al Maktoum Road is a paradise. Explore bustling souks and markets where you can haggle for spices, textiles, and dazzling jewelry. The Gold Souk, in particular, is a dazzling spectacle with shops brimming with exquisite gold jewelry, while the Perfume Souk offers an olfactory journey through fragrances from around the world.

Read also: Al Rashidiya, Dubai Area Guide

Retail Therapy
Shopaholics can explore retail establishments along Al Maktoum Road that offer a range of products, from electronics and fashion to homeware. The proximity of numerous malls, such as Al Ghurair Centre and Deira City Centre, makes this area a shopper's dream.

On both sides of Al Maktoum Road in Deira Dubai, there are numerous supermarkets that provide a large selection of everyday necessities. A few of them are the Midtown Supermarket, Families Supermarket, and Viva Supermarket. The greatest supermarkets in Dubai, like Baqer Mohebi and Choithrams, are also available for shopping to residents and can be reached in ten to twelve minutes by car.

Culinary Delights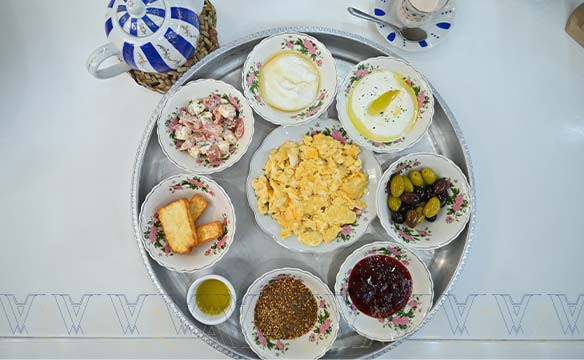 Al Maktoum Road is a gastronomic haven, boasting a diverse array of restaurants serving everything from local Emirati cuisine to international flavors. Don't miss the chance to savor traditional Emirati dishes like Al Harees or indulge in Middle Eastern delicacies at one of the area's many eateries.

Read also: Al Majaz, Sharjah: Area Guide

A Hub of Transportation
Al Maktoum Road is a central transportation hub, with Deira City Centre Metro Station providing easy access to the rest of Dubai. Whether you're a resident or a tourist, the metro's convenience makes exploring the city a breeze.

Leisure and Entertainment
Al Maktoum Road is not just about history and commerce. It's also a hub for entertainment. Catch a movie at one of the cinemas in Al Ghurair Centre, enjoy a game of bowling, or unwind at a local café with your friends.

Prominent Hotels on Al Maktoum Road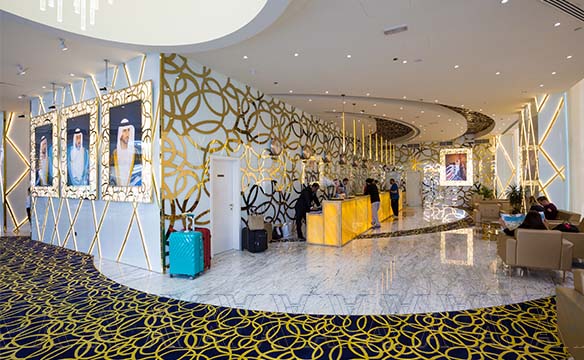 On Al Maktoum Road, the five-star Carlton Palace Hotel has 212 fully equipped rooms and suites. Every room has a private bathroom, mineral water supply, Wi-Fi access, and a free breakfast. The hotel's centerpiece is the Jumeirah Suite, which has enough accommodation for 12 guests as well as an executive workplace and a private dining area.

An additional hotel on the street with a wonderful assortment of well-decorated rooms is Al Khaleej Palace Deira Hotel. The Moscow Hotel Deira and Deira Suites Hotel Apartments are two more popular hotels.

Read also: Jumeirah 1 Area Guide

Community Spirit
Despite its rapid modernization, Al Maktoum Road has retained its strong sense of community. It's a place where people from diverse backgrounds coexist harmoniously, reflecting the multicultural mosaic that is Dubai.

Read also: Al Nahda Dubai, Area Guide

FAQs
Are There Any Cultural Festivals or Events That Take Place on Al Maktoum Road?
Dubai's Al Maktoum Road is well-known for its thriving cultural scene. Even while it might not hold large-scale cultural festivals, the surrounding areas frequently host performances, art exhibits, and local events.

Can You Recommend Family-Friendly Activities Along Al Maktoum Road?
Al Maktoum Road has a number of activities suitable for families. Spend a day at Dubai Creek Park, explore Al Fahidi Historic Neighborhood, or visit Dubai Museum. For a fun family adventure, you may also locate kid-friendly eateries and retail establishments.

How do I find the most suitable accommodation options on Al Maktoum Road?
Take your lifestyle and spending limit into account when looking for the greatest lodging on Al Maktoum Road. Start by perusing websites such as Al Majid Property Co. LLC for property rentals. Working with neighborhood real estate brokers can also provide you with information about available suitable properties.

Which part of Dubai is Deira?
The district of Deira is situated in the northeastern region of Dubai, United Arab Emirates. Deira, which lies on the banks of Dubai Creek, is renowned for its cultural and historical value. It's a busy place with markets, traditional souks, and a lively vibe. The center of Dubai's old town, where the city's commerce and economic roots are strongly embedded, is frequently referred to as Deira.

How big is Deira?
The total area of Deira is roughly 7.2 square kilometers. Despite its small size in terms of geographical area, the district is very important to Dubai's economy and culture, and it has a rich history and culture. Even though it's a small area, it's vibrant and active with a diverse array of establishments, marketplaces, and tourist destinations.

Wrap Up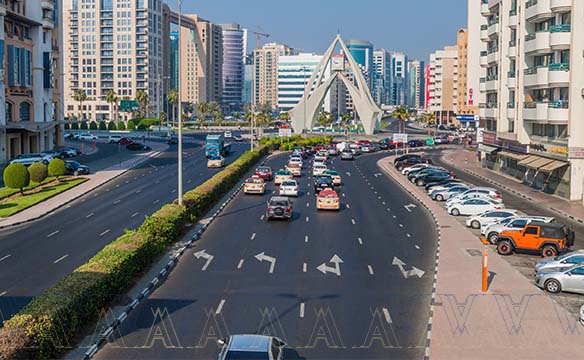 Al Maktoum Road, Deira, offers a fascinating blend of history and modernity. It's a place where you can stroll through traditional souks, savor delectable cuisines, and discover the beating heart of Old Dubai.

Whether you're a resident or a visitor, Al Maktoum Road has something for everyone, making it a quintessential part of Dubai's allure.

And if you are searching for the perfect property to rent in Deira, your search ends here! Discover your dream home in this vibrant district with us.

Our experts have the keys to your future. Contact us today, and let's make your Deira living dreams a reality. Your ideal rental property awaits – don't miss out. Get in touch now!