Al Nahda is a residential area on the border between Dubai and Sharjah. It provides various reasonably priced housing options, including flats and villas, to accommodate spending limits and family sizes. Al Nahda is renowned for its amenities and services, which give people a pleasant and comfortable way of life. These include several schools, hospitals, retail centers, and parks. The neighborhood is appealing to residents and commuters because it provides convenient access to other areas of Dubai and Sharjah.

If you're thinking about renting an apartment in Al Nahda, Dubai this area guide is for you.

Let's explore Al Nahda together!

Location and Accessibility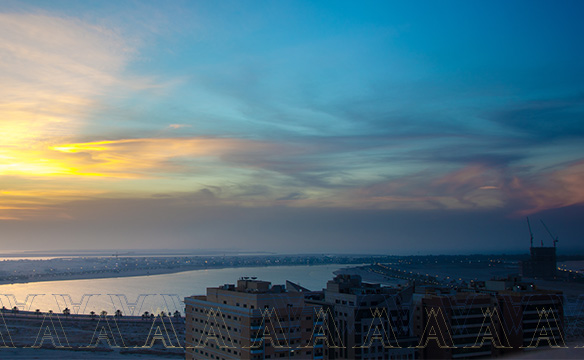 The Dubai neighborhood of Al Nahda is strategically situated close to the Emirate of Sharjah. It is also close to Dubai's most significant neighborhoods, including Al Qusais, which is only a 6-minute drive away, Al Twar, which is a 9-minute drive away, and Deira, which is a 12-minute drive away.

Proximity to major landmarks and attractions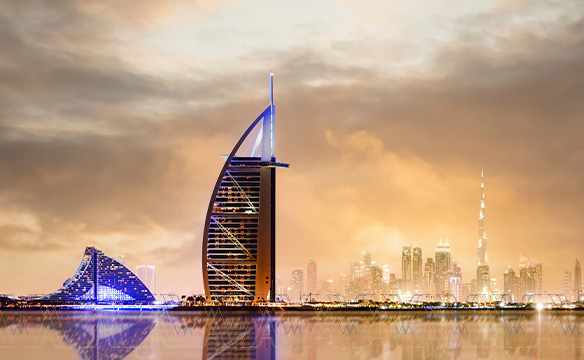 Strategic placement puts Al Nahda within a short distance of notable landmarks in Dubai. Al Nahda, close to popular tourist destinations like the Burj Khalifa, Palm Jumeirah, and the Gold Souk, quickly becomes a favorite among adventurers and extroverts. The area's proximity to these popular tourist destinations enables locals to take advantage of Dubai's hospitality without traveling too far.

Transportation options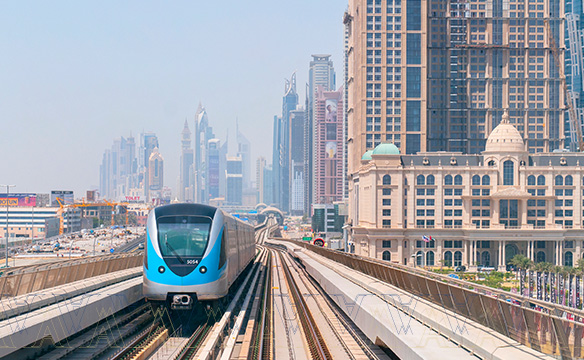 The region has a wide variety of transit options for residents to choose from because it is a bustling area of Dubai. Consequently, the metro is a choice. What you will discover is this:
- Metro Station Al Nahda.

- Stadium Metro Station.

- Bus Stations.

- Car Lift Applications (Uber and Careem).

Residential Options
Types of housing availability

Al Nahda has various housing options that can suit preferences and budgets. You have the choice of apartment buildings with city views or spacious villas with gardens. No matter your lifestyle preference, there is an option that will fit everyone's needs.


Popular residential areas within Al Nahda

Two primary sub-communities – Al Nahda 1 and Al Nahda 2 – constitute Al Nahda. Both are replete with residential buildings, with Al Nahda 1 tending to be more bustling and Al Nahda 2 offering a quieter, more relaxed environment.

Lifestyle and Leisure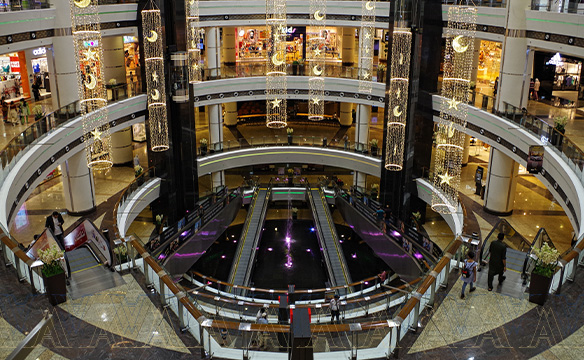 Al Nahda, a neighborhood in Dubai, offers a variety of shopping malls to suit preferences. One popular option is the Sahara Centre, which not houses luxury brands but also provides budget retail outlets.

Food and Dining
For food lovers, Al Nahda has a scene that caters to various tastes. From Middle Eastern establishments to restaurants, dining options are abundant. You can indulge in meals with flavors and new recipes at restaurants like Al Mallah Sharjah and Sanobar.

Green Spaces and Recreational Facilities
Outdoor recreational activities take the stage as twilight descends and temperatures drop. Al Nahda's parks contain lovely scenery designed to accommodate individuals and families. The parks feature walking and running trails. Additionally, there are unique play areas for children in the region. Athletes can find football stadiums and cycling lanes with breathtaking water views. The local parks are listed below:
- Al Nahda Park 2.

- Pond Park.

- Al Nahda Bicycling Track.
Sports and Wellness Facilities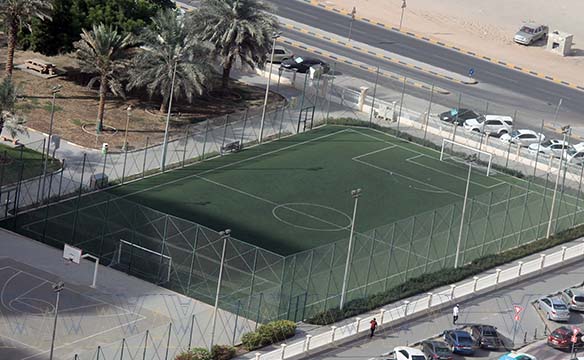 For those who prioritize fitness and wellness Al Nahda offers a range of facilities. You can find top-tier gyms as public sports courts throughout the neighborhood. Golf enthusiasts will be pleased with the proximity of Dubai Golf and Creek Club.

Places of Entertainment
Whether you have a penchant for films or enjoy theater performances, Al Nahda has plenty of entertainment options to keep you engaged and satisfied.

Places like Novo Cinemas show the movies, and the Dubai Opera often hosts performances.

Read more: Amenities to Look for When Renting an Apartment in Dubai

Public Utilities and Infrastructure
Al Nahda is an admirable illustration of well-organized urban living, standing tall on a solid infrastructure and public services base. Thanks to the excellent work of the Dubai Electricity and Water Authority, Al Nahda excels in all facets of urban management, from electricity distribution to water supply, effective garbage disposal, and top-notch sanitation services.

Digital Connectivity
Residents in Al Nahda can use ultra-fast internet connectivity and cutting-edge telecommunication services because Dubai is known for its digital proclivity. Giants like Etisalat and Du offer a wide range of plans and packages tailored to fit different individual needs, helping citizens remain connected globally.

The Enchantment of Nightlife in Al Nahda
When it comes to nightlife, Al Nahda doesn't hold back. Despite its serene and composed atmosphere, the district comes alive as the day winds down. Numerous restaurants dot the area transforming into hubs where locals and expatriates can enjoy the evening under the sky while savoring delicious local cuisines. For those seeking a filled night, nearby Jumeirah and Downtown Dubai offer a vibrant range of nightlife options, from sophisticated bars to pulsating dance clubs.

The Essence of Local Food Culture
Food lovers will find themselves in paradise in the Al Nahda's scene. With various dining establishments serving a mix of local and global flavors, residents and tourists have an abundance of culinary delights to choose from. Authentic Arab restaurants offer dishes such as shawarma, hummus, and falafel.

In Al Nahda, there is a diversity of cuisines to satisfy the community's taste buds, including Indian, Pakistani, Filipino, and other Asian options. The culinary scene offers a range of fast-food chains, coffee shops, and high-end restaurants to cater to every preference.

Food and Retail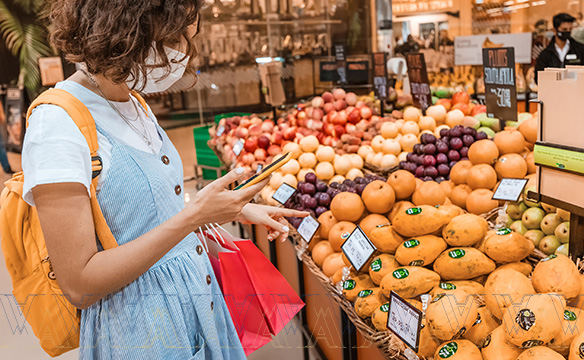 Al Nahda offers a wide variety of food-related possibilities. There are supermarkets and local grocery stores that offer a variety of fresh produce and local and imported food items. Additionally, specialty stores focus on gluten-vegan products for those with specific dietary needs.

The Merits of Location
Al Nahda is located strategically near major commercial and business hubs. The district is a brief commute away from the Dubai International Financial Centre, Business Bay, and Deira, Dubai's bustling commercial district. This accessibility makes Al Nahda a favorite among working professionals who appreciate hassle-free commuting.

Moving In Made Easy
Shifting homes to Al Nahda is a breeze, courtesy of the many professional movers in the vicinity. Their services, paired with the warm community and the ease of utility setup, make transitioning to Al Nahda as smooth as silk.

Community Services
The Al Nahda community offers various services, from authorities to community centers. These services are crucial in helping newcomers adjust to life in Al Nahda by guiding regulations and customs and facilitating their integration into the neighborhood's social fabric.

Learning and Health Facilities
From nurseries to high schools, Al Nahda hosts various reputable educational institutions. Schools like Pristine Private School and Sheffield Private School are known for their comprehensive curricula and experienced faculty.

Healthcare Facilities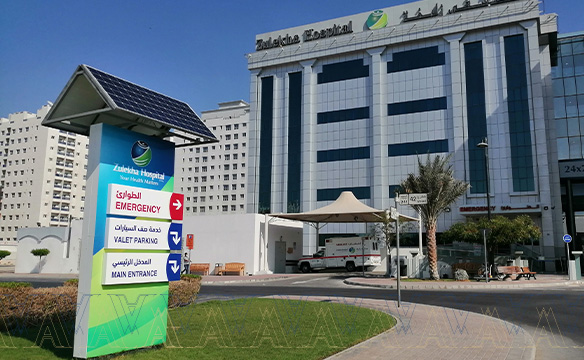 When deciding to live somewhere new, safety is likely to be the first concern. Therefore, having hospitals and clinics close by is crucial. Al Nahda, fortunately, has a number of close medical institutions, including:
- Jupiter Al Nahda Polyclinic.

- NMC Specialty Hospital Al Nahda.

- Zulekha Hospital Dubai.

- Al Nahda Medical Center.
Community and Heritage
Al Nahda offers a wealth of attractions for enthusiasts. Nearby heritage sites like Al Fahidi Historical District offer glimpses into Dubai's past, while the Dubai Art District, a short drive away, serves as a haven for art lovers.

Religious Centers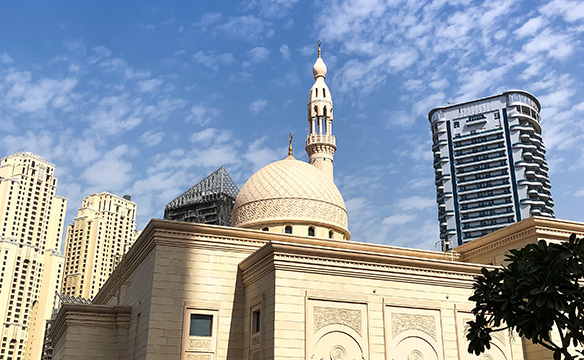 The Muslim population of Al Nahda has access to several mosques, including the spacious Masjid Al Rahim. Also, there are numerous churches and temples in Dubai's surrounding areas for people of other religions.

Secure Measures
A low crime rate and a robust legal system allow people to feel secure daily. The region's safety is improved through frequent patrols, CCTV monitoring, and well-kept public places. The police, fire, and medical units' fast responses during emergencies give locals additional peace of mind. Al Nahda prioritizes safety, enabling inhabitants to live comfortably and confidently in their neighborhoods.

Emergency Services and Police Stations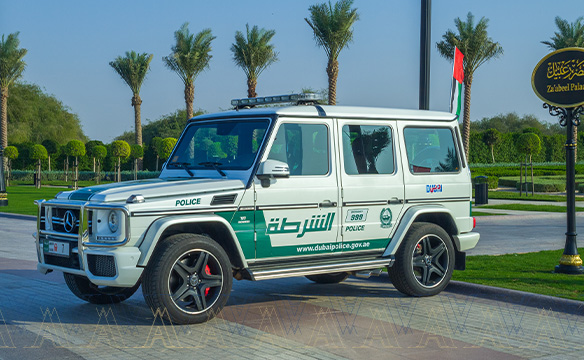 In case of emergencies, both Al Qusais Police Station and Al Muraqqabat Police Station can be easily reached. The area also benefits from fire and ambulance services that work together seamlessly to enhance safety.

Renting property in Al Nahda is a choice due to its location, excellent amenities, and strong sense of community. You'll find various properties ranging from affordable apartments to luxurious villas. Al Majid Property projects in Al Nahda are an example of living.

Renting property in Al Nahda
Residential buildings can be seen strewn throughout the majority of the neighborhood. Rental residential apartments are in high demand. From affordable studio apartments to thoughtful 4-bedroom homes, Al Nahda Dubai has various rental properties. Additionally, Al Nahda offers a large selection of rental studios with private pools and chiller-free flats, duplex units, brand-new studios, executive apartments, and apartments starting at AED 23k annually.

Towers in Al Nahda: Numerous towers are frequently found in the area, and are well-liked, including Baks Al Nahda New Building.

Adjacencies Near Al Nahda, Dubai
Al Nahda's prime location allows for access to neighboring areas. The vibrant district of Deira, the business hub of Jumeirah, and the culturally rich Al Qusais are all conveniently close by, enhancing the appeal of Al Nahda.

Nearby Communities: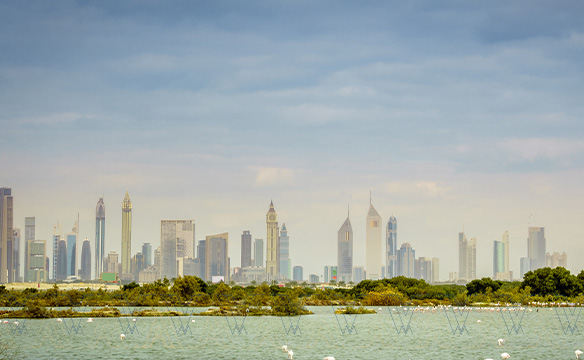 - Al Qusais: 10 minutes' drive.

- Al Mamzar: 8 minutes' drive.

- Al Jaddaf: 17 minutes' drive.

- Ras Al Khor: 20 minutes' drive.

Nearby Landmarks: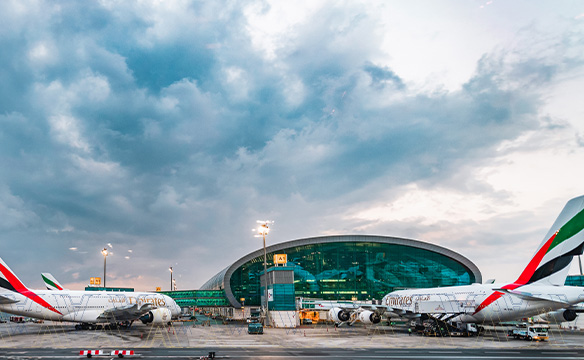 Due to its geographic location, the area boasts several top surrounding attractions. What you can find around is as follows:

- The airport of Dubai is 12 minutes distant.

- 9 minutes to Al Twar Park.

- 13 minutes to Dubai International Bowling.

- 18 minutes to the Gold Souq.

Nearby Beaches: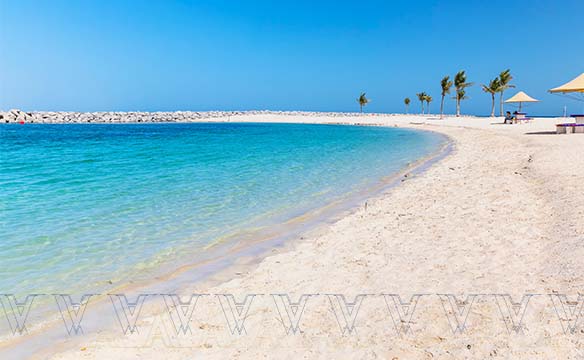 Dubai's beaches provide many amenities, including hotels and spas. Occasionally, simply strolling along the shore and taking in the turquoise, clear ocean is sufficient. Your mind immediately wonders if Al Nahda has a beach.

There are no beaches nearby. Thus, the answer is no. However, there are beaches close by that can be reached in under 30 minutes. Along with breathtaking views, they also provide a wide range of services and amenities, such as:

- Seven minutes to Al Mamzar Beach.

- 14 minutes to reach Al Khan Open Beach.

- 25 minutes to reach Jumeirah Public Beach.

- 25 minutes to La Mer Beach.

FAQs
Is Al Nahda a desirable place to reside?
Al Nahda is a residential area that emphasizes family-centered living and provides a range of homes to accommodate different needs. There are various advantages to living in Al Nahda, one of Dubai's most beautiful neighborhoods:
- Al Nahda is a popular choice for families and professionals searching for an affordable place to live in Dubai since it offers a variety of affordable housing options, including flats and villas.

- Al Nahda is a family-friendly neighborhood that provides a secure setting for families with young children.

- Numerous parks, playgrounds, and family-friendly attractions may be found nearby.

- Al Nahda offers a lot of roomy apartments with excellent amenities like swimming pools, gyms, and round-the-clock security.

- The hospitals, clinics, and pharmacies in Al Nahda rank among Dubai's most outstanding healthcare facilities.
What's the typical rent for apartments in Al Nahda, Dubai?
There are many various kinds and sizes of properties in the region. Apartments range from studios to ones with one bedroom and those with numerous bedrooms. The typical rental rates for each are as follows:
- Studio Apartment: 31,000 AED annually.

- AED 40,000 for a one-bedroom flat annually.

- AED 53,000 for a two-bedroom flat yearly.

- Apartment with three bedrooms: 70,000 AED annually.

- Apartment with four bedrooms: AED 85,000 annually.
For insights, check out the Dubai Property Market Update for 2023.

What are some popular shopping spots in Al Nahda?
International eateries and retailers can be found in Al Nahda malls. Visitors can take pleasure in shopping from the upscale brands, then unwind and eat well. Fortunately, there are several retail centers in the neighborhood to select from, including:
- Al Mulla Plaza.

- Sahara Centre.

- Bin Shabib Mall.

- Al Nahda Gift Center.
Are there pet-friendly parks in Al Nahda?
If you're an owner residing in Al Nahda, you'll be delighted to know about Al Nahda Pond Park – a park where your furry friends can enjoy some quality outdoor time. It is a place for residents to spend quality time with their loved ones.

What is the distance from Al Nahda to Dubai International Airport?
The Dubai International Airport is conveniently situated 10 kilometers (about 6.21 mi) away from Al Nahda. This makes it an excellent option for flyers who need access.

What health facilities are available in Al Nahda?
In terms of healthcare facilities, Al Nahda boasts equipped providers such as Zulekha Hospital and Prime Medical Center. Residents can rely on these establishments for top-notch services within the area.

Are there local community events or festivals celebrated in Al Nahda?
Speaking of community events and festivals in Al Nahda, residents actively participate in celebrations like National Day and Eid. Moreover, local community centers and malls organize yearly events to keep everyone entertained.

What are the commute options from Al Nahda to other parts of Dubai?
Residents can use various transportation options that make it convenient for them to travel around the city. They can choose between the Green Line of the Dubai Metro, taxis, buses, and ride-hailing services.

Conclusion
Al Nahda is a wonderful place to call home. Escape Dubai's hustle and enjoy Al Nahda's peaceful charm. A wonderful place to live is offered by the abundance of amenities and reasonably priced homes in this family-friendly neighborhood. Al Nahda is the definition of convenience due to its close proximity to Dubai and easy accessibility.

You can rely on Al Majid Property to help you locate the ideal home or villa in this sought-after area. Our knowledgeable advisors are prepared to offer helpful insights and a no-cost consultation on the costs related to living in this hidden Dubai treasure.