Al Majaz is a vibrant and dynamic neighborhood in Sharjah that offers a perfect blend of modern living and cultural heritage.

This area guide will take you on a journey through Al Majaz, exploring its rich history, contemporary attractions, residential options, and more. Whether you're considering moving to this area or just curious to learn more, read on to discover all that Al Majaz has to offer.

History and Background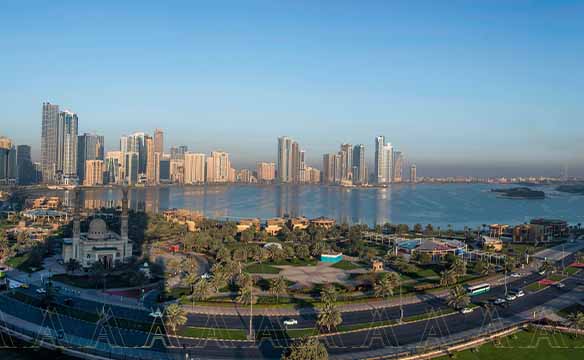 Al Majaz derives its name from the Arabic word "Majz," meaning "spring" or "water source." Historically, the area was known for its abundance of freshwater springs, which made it an attractive place for settlers.

Over the years, Al Majaz has transformed into a bustling urban center while preserving elements of its heritage.

Residential Options
Al Majaz offers diverse residential options, making it a sought-after location for both Emiratis and expatriates. Here are some of the housing choices available in the area:

Apartments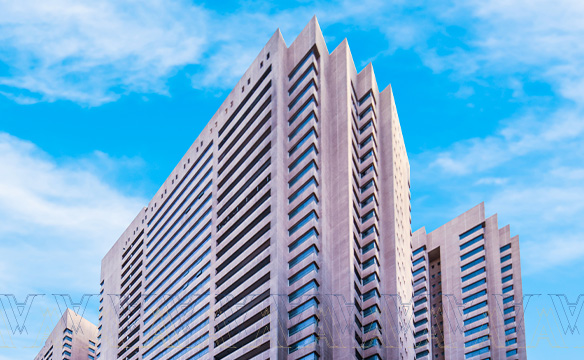 Al Majaz predominantly features apartment buildings, ranging from luxurious waterfront residences to more budget-friendly options. These apartments often offer stunning views of Khalid Lagoon and the iconic Al Noor Mosque. You can also check out Al Nahda residential apartments with remarkable view of the city.

Villas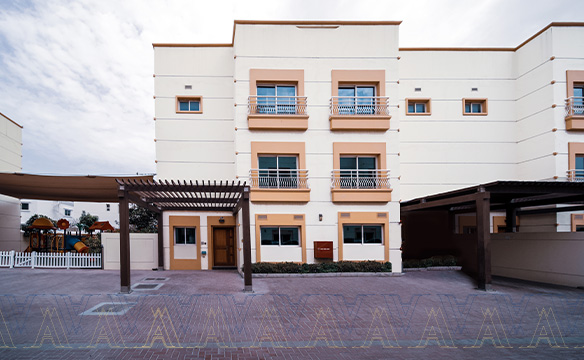 While less common than apartments, there are also villa communities in Al Majaz, providing larger living spaces and private gardens. If you are looking for something lavish but minimal, check out these villas in Mirdif.

Waterfront Living
Al Majaz is known for its waterfront properties, offering residents the unique opportunity to live in close proximity to the picturesque Khalid Lagoon.

Residential Towers
Many residential towers boast modern amenities, including swimming pools, gyms, and concierge services, catering to the needs of those seeking a luxurious lifestyle.

Read also: Tips for Renting a Studio Apartment in Dubai: Your Ultimate Guide

Commercial Buildings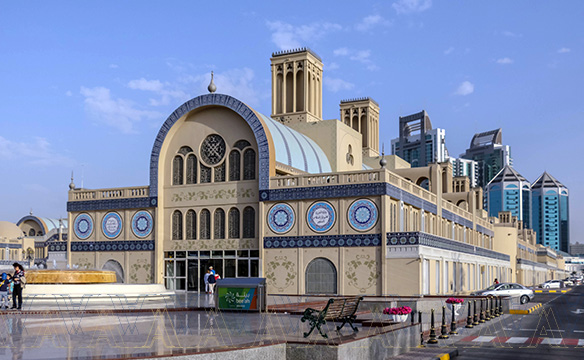 Al Majaz, Sharjah, features numerous commercial buildings, providing a thriving business environment with modern amenities and strategic locations for various enterprises and organizations. If you are looking to rent a commercial property nearby, Central Market has got the perfect options for you, ranging from 151 sq. ft. to 232 sq. ft commercial shops.

Read also: Top 10 Areas to Live in Sharjah

Sub Communities of Al Majaz
Al Majaz 1, Al Majaz 2, and Al Majaz 3 are the three sub-communities that make up the area. Tenants love Al Majaz 2 because of its waterfront properties, splash playgrounds, and variety of restaurants.

Al Majaz 1

Al Nakheel Oasis and the Al Noor Mosque are two prominent attractions found in Al Majaz 1. A variety of birds call the Al Nakheel Oasis home, which is surrounded by date palms that bear juicy, fresh dates.

Due to its brightly lit façade in the evenings, Al Noor Mosque is a well-known photography landmark in Sharjah and is accessible to the general public. There are also other hotels in this neighborhood, including Holiday International, Marbella Resort, and Embassy Suites.

Al Majaz 2

The popular waterfront, splash parks, mini golf courses, daycare facilities, and family trains are all located in Al Majaz 2. In the evenings, families congregate here near the Al Taqwa mosque to unwind and enjoy themselves. Residents of Sharjah find it invigorating to be in such a well -adorned and kept space.

Al Majaz 3

With its commercial structures, including the Sharjah Electricity and Water Authority, numerous banks, and some telephone firms, Al Majaz 3 received the short end of the stick. However, the inclusion of Al Safeah Park and the Arab Culture Centre and Club makes up for that.

Read also: Deira Dubai: Area Guide

Attractions and Entertainment
Al Majaz is a hub of entertainment and leisure activities, ensuring that residents and visitors always have something exciting to do. Here are some of the key attractions and entertainment options in the area:

Al Majaz Waterfront


The Al Majaz Waterfront is a stunning development along Khalid Lagoon, offering a picturesque promenade, green spaces, and a range of dining options. It's an ideal place for a leisurely stroll, family picnics, or enjoying the mesmerizing Musical Fountain shows in the evening.

Al Majaz Amphitheatre
This open-air amphitheater hosts a variety of cultural events, concerts, and performances. It's a cultural hub that brings the community together through art and music.

Al Noor Island
Located on Khalid Lagoon, Al Noor Island is a lush, eco-friendly destination featuring a Butterfly House, art installations, and beautifully landscaped gardens. It's a haven for nature lovers and art enthusiasts.

Sharjah Aquarium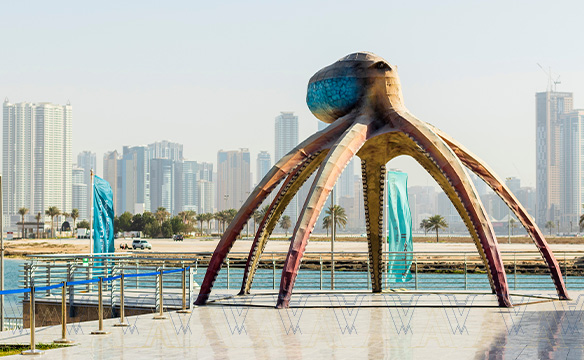 Situated nearby, the Sharjah Aquarium is a fascinating attraction that showcases marine life from the Arabian Gulf. It's an educational and family-friendly experience.

Dining and Cafes
Al Majaz offers a plethora of dining options, ranging from local Emirati cuisine to international flavors. The area is known for its diverse culinary scene, ensuring there's something to satisfy every palate.

Restaurants serving Middle Eastern food in Al Majaz serve Emirati, Lebanese, Turkish, and Yemeni cuisines. Al Shewaa Cafeteria, Tareeq Al Buhaira, Al Fanar Restaurant, Al Bait Al Baghdadi, Hannouf Restaurant, and Restaurant & Sweets Dhiya Al Sham are a few examples of these eateries.

Some international restaurant franchises, including Shakespeare and Co., Texas Chicken, McDonald's, Nando's, KFC, and Domino's Pizza, are also located in or close to Al Majaz.

Shopping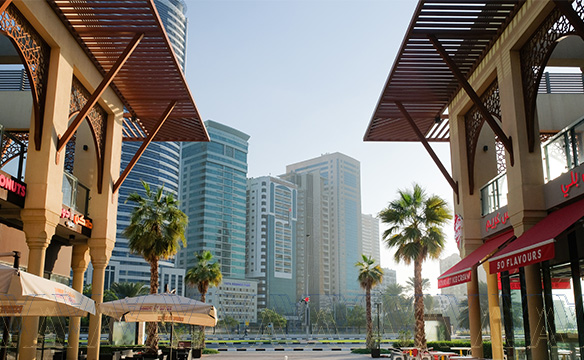 Al Majaz is well-served by shopping centers and retail outlets, including Al Majaz Waterfront Mall, where you can shop for fashion, electronics, and more.

Read also: Al Rashidiya, Dubai Area Guide

Education and Healthcare
For families considering living in Al Majaz, the neighborhood provides access to a range of educational and healthcare facilities:

Schools

There are several reputable schools and nurseries in and around Al Majaz, ensuring that children have access to quality education.

Healthcare

Al Majaz is well-connected to healthcare facilities and hospitals, offering residents access to medical services when needed.

Connectivity and Transportation
Al Majaz's strategic location ensures easy access to major roadways, making it convenient for residents and commuters. Here's how the area is connected:

- Road Network: Al Majaz is connected to major roads like Al Wahda Street and King Faisal Street, ensuring smooth connectivity to other parts of Sharjah and neighboring emirates.

- Public Transportation: The neighborhood is well-served by public buses and taxis, providing accessible transportation options for residents.

- Water Taxis: Water taxis offer a unique mode of transportation, connecting Al Majaz with other waterfront areas in Sharjah.

Community and Lifestyle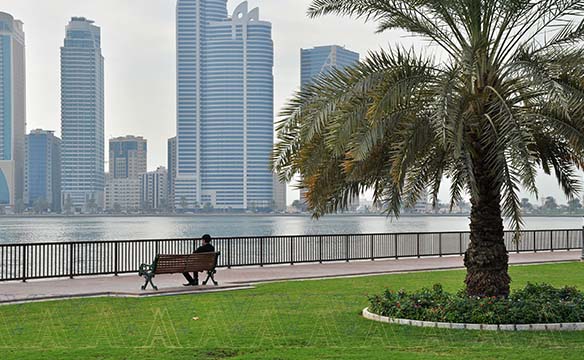 Al Majaz is known for its welcoming and diverse community, providing a vibrant and family-friendly lifestyle. Residents can enjoy a mix of cultural experiences, recreational activities, and a strong sense of community spirit.

The neighborhood's regular events and festivals celebrate both local and international cultures, fostering unity and understanding among its residents.

Read also: A Guide to Tenants' Rights in Dubai

FAQs
Is Al Majaz a family-friendly neighborhood?
Al Majaz is a neighborhood that welcomes families, offering a warm neighborhood, recreational amenities, educational opportunities, and a variety of family-friendly cultural events.

What are the best times to visit Al Majaz Waterfront for events and activities?
The ideal times to go to Al Majaz Waterfront are often on nice evenings and weekends when the weather is clement, making it more fun to explore the waterfront's attractions and attend cultural events. Moreover, you should prefer visiting the Al Majaz Waterfront from October to March because the UAE's summers can be quite hot. At this time of the year, the weather is still relatively agreeable, allowing people to enjoy outdoor activities and household duties.

Are there any pet-friendly parks in Al Majaz?
Yes, Al Majaz has parks that welcome pets, so you can spend quality time there with your four-legged friends. Particularly, Al Majaz Waterfront is a well-liked location for dog walkers to take their canines.

How does Al Majaz compare to other neighborhoods in Sharjah in terms of affordability?
In comparison to other of Sharjah's more affluent areas, Al Majaz is renowned for providing a more reasonable living alternative. Many inhabitants find it to be an appealing option since it strikes a mix between affordability and a fulfilling lifestyle.

What public transportation options are available for commuting to Dubai from Al Majaz?
Taxis and other modes of public transit make traveling between Al Majaz and Dubai simple. With quick access to Dubai thanks to Sharjah's well-connected road system, many inhabitants may commute to work every day in an effective and convenient manner.

Are there any special cultural festivals or celebrations unique to Al Majaz?
Al Majaz organizes a number of cultural events and festivals, frequently exhibiting Emirati customs, artwork, and music. The annual Sharjah Light Festival, which transforms the neighborhood with breathtaking light shows and cultural events, is a prime example of a distinctive cultural event in Al Majaz.

Is Al Majaz a city?
Al Majaz is not a city in and of itself. It is a thriving area in Sharjah, United Arab Emirates, well-known for its residential, recreational, and cultural amenities.

Wrap Up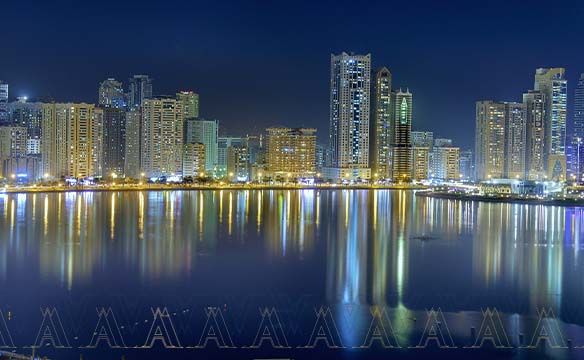 Al Majaz, Sharjah, is a thriving neighborhood that offers the perfect blend of tradition and modernity.

With its waterfront views, cultural attractions, diverse residential options, and vibrant lifestyle, it's no wonder that Al Majaz continues to be a sought-after place to live and explore in Sharjah. Whether you're looking for a new home or a place to spend quality leisure time, Al Majaz has something special to offer.

If you are looking to rent an apartment or a commercial shop near Al Majaz, get in touch with our real estate experts at +971 4 271 5252. We are here to help!