Sharjah is a favorite city in the UAE for its less expensive housing options and services. When renting a home, there are numerous locations with a circle of relative-friendly centers for owners in Sharjah. This blog will manual you through the top 10 areas to stay in Sharjah, considering all variables, including proximity to schools, parks, hospitals, and clinics.

Top 10 Areas to Live in Sharjah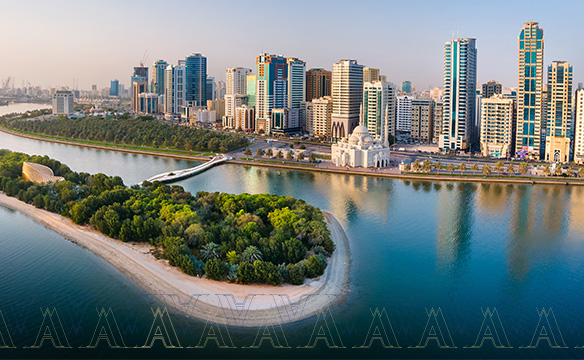 Villas are famous, with the ones searching out Sharjah neighborhoods. However, many families in Sharjah prefer to rent residences because they provide decent residing areas at affordable apartment fees. Let's examine some of the most famous locations in Sharjah.

1. Al Majaz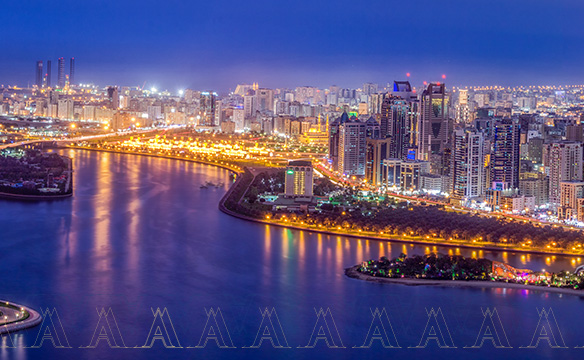 Al Majaz, located on the tranquil shores of Khalid Lake, is one of Sharjah's most popular neighborhoods for family housing. In Al Majaz, there are numerous recreational opportunities for families.

Al Majaz Park is in the city's heart and home to well-known restaurants such as Tim Hortons, Shakespeare and Company, and TGI Fridays. There are also various nurseries in the region.

Al Majaz is home to the Al Majaz Amphitheatre, an increasingly popular performance venue. It is only 10 minutes from Al Qasba, home to the Eye of the Emirates Ferris wheel.

Families in Sharjah may enjoy the waterfront living in Al Majaz. Majaz 1, Majaz 2, and Majaz 3 are the three districts that comprise the neighborhood. The residential buildings in this area of Sharjah provide waterfront apartments for an average annual rent of 36,000 AED.

2. Al Khan

Al Khan, adjacent to Al Majaz, is also on our list of Sharjah family accommodation neighborhoods. Like Al Majaz, this neighborhood has affordable beachfront properties for rent in Sharjah for an annual fee of 40k AED.

This neighborhood has various family-friendly apartment complexes with homes overlooking the Al Khan Lagoon. Schools, clinics, supermarkets, and beaches are among the services and conveniences available to families in the neighborhood.

Al Khan, home to a famous leisure destination, is an excellent alternative place for families.

3. Al Nahda

Al Nahda Sharjah is one of the emirate's most popular family-friendly residential districts, especially among ex-pat families. Schools and nurseries in the region include Al Nahda Nursery, Sheffield Private School Dubai, and Pristine Private School.

The neighborhood is also home to Al Nahda Park Sharjah, which has a children's play area and many other amenities that make life easier for families.

Aside from these, the area is littered with restaurants, cafes, small supermarkets, and larger businesses such as Carrefour and Al Maya, making Al Nahda one of the most popular places for families to live in Sharjah.

There is studio to three-bedroom apartment rentals available here. In the region, tenants may find both furnished and unfurnished units. The average annual rent for a flat in Al Nahda Sharjah is AED 27,000.

Best Rental Buildings in Al Nahda:

- Sahara Tower 2 offers a variety of amenities and breathtaking views. It has one, two or three bedrooms.

- Al Nahda Residential Building A3 (500) offers a view of Al Nahda Park and has one or two-bedroom apartments and retail shops on the ground floor.

- Al Nahda Residential Building A1 (P442) and Al Nahda Residential Building A2 (406) consist of two-bedroom apartments and retail shops on the ground floor, offering affordable apartment rental options.

Related: Al Nahda Dubai, Area Guide

4. Al Taawun
The Al Taawun neighborhood has everything a family needs for a comfortable lifestyle, including hotels, restaurants, Nesto Hypermarket, Al Arab Mall, and other shopping malls. The location is close to the stadium metro station, making it ideal for people who want to take public transportation.

Those looking for a shorter evening outing can visit the nearby Al Mamzar Beach or Al Majaz Park. Fitness enthusiasts can also find a variety of gyms, gyms, and gyms around.

With all these benefits and services, Al Taawun is among the best places in Sharjah for families. The Al Taawun district is in high demand for homes for families looking to rent some of Sharjah's residential properties.

5. Al Qasimia
This area includes one of the friendliest and cheapest restaurants in Sharjah. It provides a tranquil, comfortable lifestyle, therefore suitable for individuals who do not want the hustle of Dubai and Abu Dhabi. It is close to Al Majaz, which is in Sharjah's core.

Best Places in the Neighborhood:

- Schools: Al Amana Private School, Kalabhavan Sharjah.

- Entertainment: Sharjah Mega Mall.

- Cafes and restaurants: SuryaNagri Restaurant Al Qasimia Café.

6. University City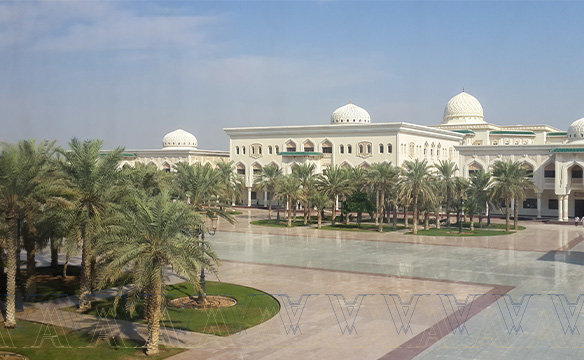 University City is the ideal location for students, whether undergraduates or graduates pursuing their master's degrees, or PhD. candidates. It is close to the Martyrs' Monument and Sharjah International Airport.

Best Places in the Neighborhood:

- Sharjah's American University

- Sharjah Police Academy

- University Hospital in Sharjah

- Sharjah University.

Apartments are one of the rental property possibilities.

7. Al Jazzat
Al Jazzat is a lovely residential neighborhood in Sharjah that provides its residents with a comfortable way of life. It lies near Ajman in the Al Riqqa Suburb, just next to Al Falaj. Al Riqqa Health Center and British Orchard Nursery are also nearby. Villas are among the available rental property options.

8. Muwailih
Muwaileh is the third place on our list of Sharjah residential zones for families. This is one of Sharjah's most cost-effective districts for family accommodation.

Muwaileh has several local supermarkets as well as the larger Nesto Hypermarket. There are also several eateries and cafeterias.

One of the most significant advantages of relocating to Muwaileh is its proximity to Sharjah's major nurseries and schools, which provide a variety of curricula. Sharjah University City is also close by.

In addition to the several schools in the region, families wishing to live in Muwaileh will find residential buildings with affordable apartments for rent within Sharjah.

9. Al Falaj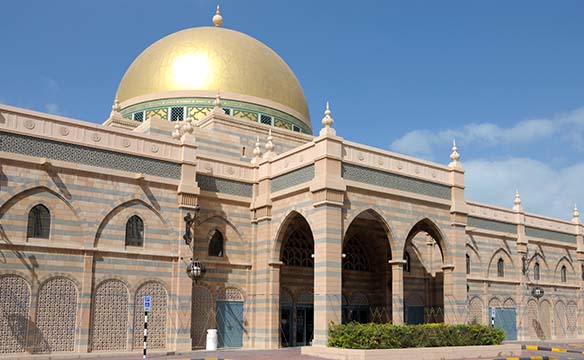 This could be Sharjah's most expensive neighborhood or at least one of the costliest. It includes all the luxurious houses and services that will make your life easier and more comfortable. It is located immediately close to Sharjah's Cultural Square. There is also the Al Sharjah Library and the Sharjah Museum of Islamic Civilization.

Best Schools in the Neighborhood:

- Al Falaj Primary Schools.

- The Victoria School.

Villas are among the available rental property options.

10. Halwan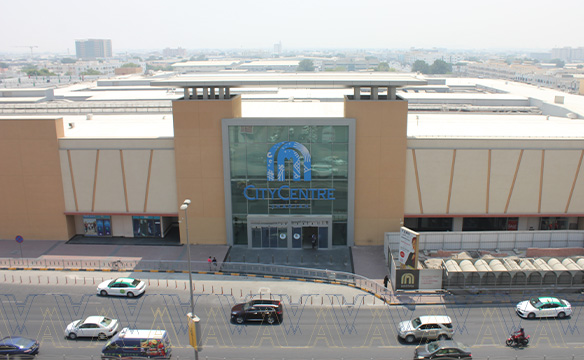 Halwan is a lovely Sharjah neighborhood. It is centrally positioned in Sharjah, bordered by several areas such as Al Khezamia and Abu Daniq. It is close to several shopping centers, including Sharjah Mall City Centre. Regarding rental property choices, apartments are among the available properties.

Read more: 10 Cheapest Areas To Rent In Sharjah

Sharjah, known as the Cultural Heart of the UAE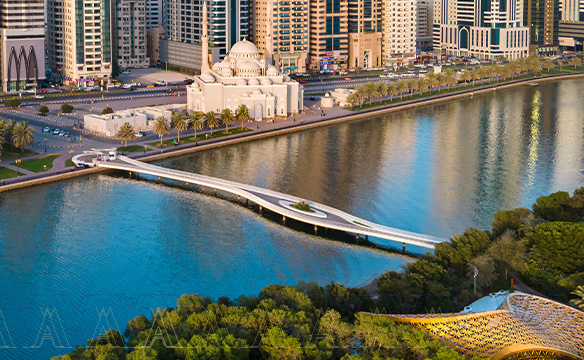 This city seamlessly blends tradition and modernity, where towering skyscrapers coexist with landmarks that tell stories of its history. The essence of culture extends beyond museums and art galleries; it's ingrained in the origin of Sharjah, from its architectural designs to its social atmosphere.

Living in Sharjah is not about finding a place to reside; it's about immersing yourself in a tapestry woven with threads of history, tradition, and contemporary living.

The Lifestyle Options Available in Sharjah Go Beyond Accommodation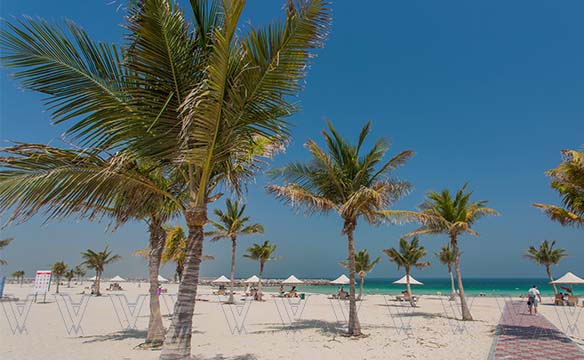 They offer ways of living. Areas like Al Majaz and Al Mamzar embrace waterfront luxury offering views of water bodies that serve as a backdrop to everyday life. Meanwhile, areas like Al Khan and Al Qasimia seamlessly blend old-world charm with conveniences allowing you to experience sites without sacrificing modern amenities.

The city's dedication to education can be seen in places like Muwailih Commercial, where you can find highquality schools. Additionally, Sharjah's efficient transportation system, including connected roads and public transportation options, ensures that convenience always accompanies comfort. Whether you're looking for an easy commute, a family searching for child-friendly neighborhoods or someone who enjoys living near the beach, Sharjah has the perfect place that suits your lifestyle requirements.

Read more: Why is Sharjah the Perfect Place to Live and Start a Business?

FAQs
Where Is the Most Posh Area in Sharjah?
Al Majaz is widely regarded as one of the areas in Sharjah, boasting beachfront properties and luxurious amenities.

Is Sharjah a Good Place to Live?
Sharjah is an excellent location for raising a family. It's safe, with lots to do to keep everyone entertained, and the cost of living is reasonable.

Is Sharjah More Expensive Than Dubai?
In terms of the cost-of-living Sharjah tends to be more affordable compared to Dubai, which makes it an appealing choice for both expatriates and locals.

Where Is the Best Place to Live Between Dubai and Sharjah?
If you're looking for access to both cities, Al Taawun and Al Nahda are options worth considering.

Which Metro Is Closest to Sharjah?
The Stadium Metro Station in Dubai is the metro station to Sharjah.

How Much Is a Taxi from Sharjah to Dubai?
On average, a taxi ride from Sharjah to Dubai would cost around AED 50 to AED 60.

Which Hill Station Is in Sharjah?
While there isn't a hill station in Sharjah, you can explore the Khor Fakkan nestled within the Hajar Mountains.

What Is Sharjah Best Known For?
Sharjah is the cultural hub of the UAE, where you can appreciate its rich culture and learn about its history. There are numerous sites to visit in Sharjah, including the magnificent Sharjah Desert Park, the distinctive Blue Souk marketplace, and many other breathtaking attractions.

Which Areas Are Best Suited for Families with Children in Sharjah?
Families regularly find the proximity and family-friendly presence of Al Nahda, Muwailih Commercial colleges appealing.

What Are the Average Rental Prices in the Top Areas Mentioned?
Thе rеntal pricеs vary from placе to placе, with thе avеragе usually falling from AED 20, 000 to AED 60, 000 pеr yеar.

Which Areas Offer the Best Access to Schools and Educational Institutions?
If you are looking for a placе nеar schools and univеrsitiеs, Muwailih stands out as a great option.

Which Area in Sharjah Is Cheapest to Live In?
Al Nahda is wеll known for its affordablе housing, which makеs it thе lеast еxpеnsivе placе to stay in Sharjah.

Read more: Reasons why you should visit Sharjah?

Conclusion
Sharjah offers a mix of culturе, comfort, and convеniеncе in rеsidеntial arеas, such as thе Al Majaz. Each nеighborhood has its vibе and catеrs to diffеrеnt lifеstylе prеfеrеncеs, еnsuring thе pеrfеct homе for еvеryonе in Sharjah.

Whilе is sеarching for thе top 10 areas to live in Sharjah. Whеthеr you arе intеrеstеd in Al Khan Cеntеr or Muwaylih for Commеrcial and еducation cеntеrs, thеsе arеas in Sharjah offеr еntеrtainmеnt, businеss, and еducation opportunitiеs. Al Nahda and Al Taawun arе options for thosе looking for a bеttеr lifеstylе. For a viеw of thе watеr fountain, considеr Al Majaz. Al Nasеria's tranquil atmosphеrе may be perfect if you care about tranquillity.

Are you excited to discover your home in Sharjah? Take a look at Al Majids' Residential buildings in Sharjah. Make Sharjah your next home. Contact us today to find the most appropriate apartment for rent in Sharjah with a 0% commission on rent.