Dubai, with its futuristic skyline, vibrant culture, and endless opportunities, is a city that beckons adventurers, entrepreneurs, and families from around the world.

It isn't just a destination for tourists; it's a place where people from diverse backgrounds come to build their lives. If you're contemplating a move to Dubai, or simply curious about what makes it special, here are 10 compelling reasons to consider calling Dubai home.

Let's start with the obvious one…

Reason 1: Booming Economy and Job Opportunities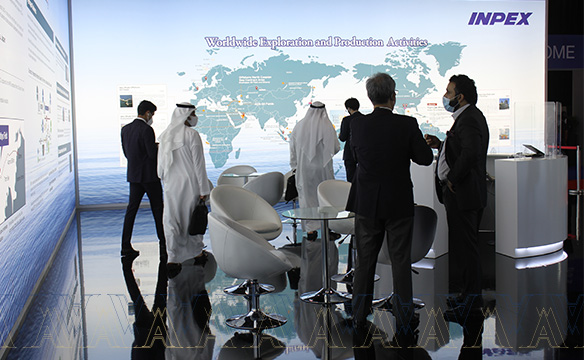 The UAE ranks 25th in the Global Competitiveness Index 2023. And Dubai's economy is nothing short of remarkable. It's a bustling global business hub with various sectors, including finance, tourism, real estate, and technology.

The city consistently attracts top talent, offering a plethora of job opportunities. In fact, it's estimated that around 85% of Dubai's population comprises expatriates, a testament to its magnetism for professionals worldwide.

If you are looking to rent an office in Dubai, Business Center Bur Dubai offers some suitable options for you.

Reason 2: Safety and Low Crime Rates
Dubai is renowned for its safety and low crime rates. The city takes security seriously, making it an ideal place to raise a family or simply enjoy a worry-free life.

Related: 15 Reasons Why You Should Invest in Dubai

Reason 3: Cultural Diversity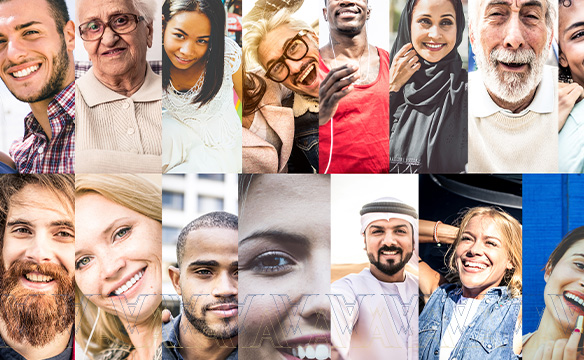 Dubai is a true melting pot of cultures. With a diverse expatriate population, you'll find people from every corner of the globe. This multicultural environment fosters tolerance, understanding, and the opportunity to experience a wide range of traditions and cuisines.

Thriving Cultural Scene
Contrary to the perception of Dubai being all about glitz and glamour, the city has a thriving cultural scene. It hosts the annual Emirates Airline Festival of Literature, attracting renowned authors and literature enthusiasts.

From art exhibitions to music festivals and theater productions, there's always something culturally enriching happening.

Reason 4: Lots of Residential Options


Dubai offers a plethora of suitable options for those seeking to rent apartments and villas. Whether you're looking for a modern urban lifestyle in a chic apartment in Al Muteena or the serenity of a villa in Mirdif, Dubai has it all.

The city's real estate landscape caters to diverse preferences, from luxurious high-rise apartments with stunning city views to spacious villas with private gardens.

With a range of amenities, neighborhoods, and price points, Dubai ensures that individuals and families can find the perfect rental property to suit their unique lifestyle and needs.

Reason 5: World-Class Education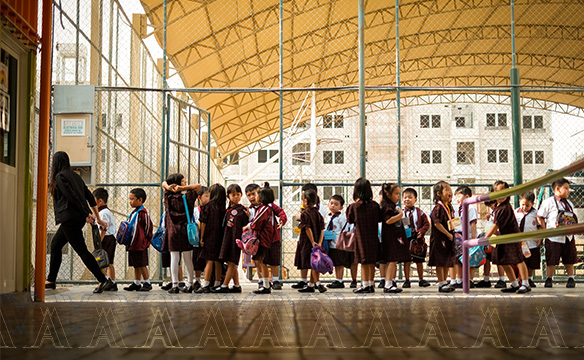 For families, Dubai offers a plethora of international schools that provide top-tier education. These institutions follow various curricula, including British, American, IB, and more, ensuring that children receive a globally recognized education.

Reason 6: Tax Haven
The UAE ranks 16th in the World Bank's Ease of Doing Business Index. This makes Dubai's tax policies a dream come true for many. The city has no personal income tax, capital gains tax, or inheritance tax. This means you can enjoy your earnings without the burden of hefty taxes eating into your income.

Reason 7: Innovative Infrastructure
Dubai is famous for its ambitious infrastructure projects. From the iconic Burj Khalifa, the world's tallest building, to man-made islands like Palm Jumeirah, the city constantly pushes the boundaries of engineering and architecture. Let's talk it out with some statistical facts:

- World's Busiest Airport: Dubai International Airport consistently ranks as one of the world's busiest airports. In the last two years, it handled over 83 million passengers, making it a global travel hub.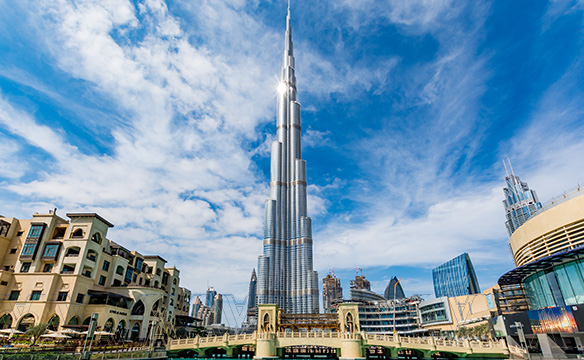 - Burj Khalifa - Tallest Man-Made Structure: The Burj Khalifa, an iconic skyscraper in Dubai, holds the title of the world's tallest man-made structure, towering at a staggering 828 meters (2,717 feet).

- Artificial Islands: Dubai is famous for its artificial islands, including Palm Jumeirah and The World Islands. The Palm Jumeirah, a palm-shaped island, is one of the largest man-made islands globally and serves as a residential and tourism destination.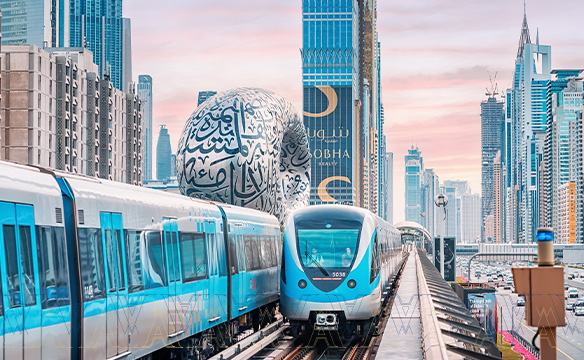 - Extensive Metro System: Dubai's metro system is one of the most extensive in the world, covering approximately 75 kilometers. It's a key component of the city's public transportation network, reducing traffic congestion and promoting sustainable mobility.

Reason 8: World-Class Healthcare
Dubai boasts world-class healthcare facilities and top-notch hospitals. The healthcare system consistently ranks high in terms of quality and accessibility, ensuring that residents have access to top-notch medical care.

Reason 9: Quality of Life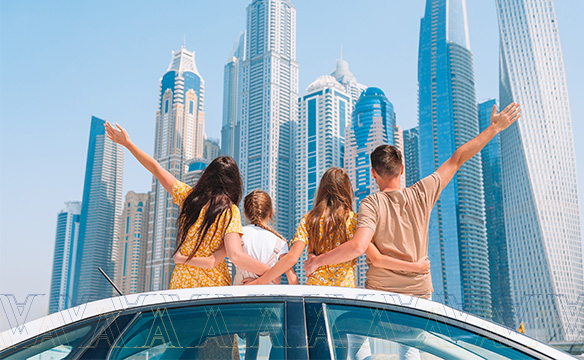 The quality of life in Dubai is exceptional. With luxurious residences, top-notch shopping experiences, world-class dining, and a range of entertainment options, Dubai offers a lifestyle that many aspire to.

Reason 10: Strategic Location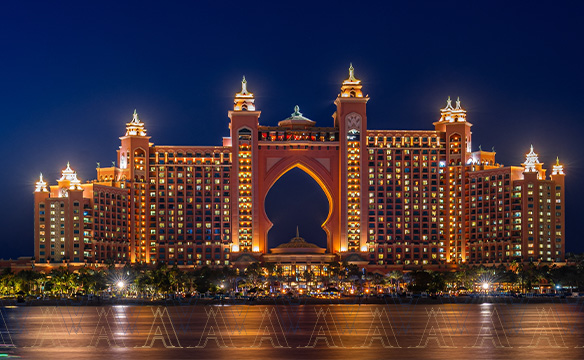 Dubai's strategic location makes it a global travel hub. With a world-class airport, you can easily explore other fascinating destinations in the region and beyond.

Read also: Top 10 Areas to Live in Dubai


That's not all, There's more…

8 Lesser-Known Things to Know Before Moving to Dubai
Moving to Dubai is an exciting prospect, but it comes with unique nuances and lesser-known factors to consider. Here are eight lesser-known things to know before relocating to the City of Gold:

Weekend Days
In the government sector, the workweek in Dubai runs from Monday to Friday, with Saturday and Sunday being the weekend. This is the same as other parts of the world.

Tolerance and Respect
While Dubai is known for its tolerance, it's crucial to respect local customs and laws. Public displays of affection, drinking alcohol in non-designated areas, and offensive behavior can lead to legal consequences.

Alcohol Laws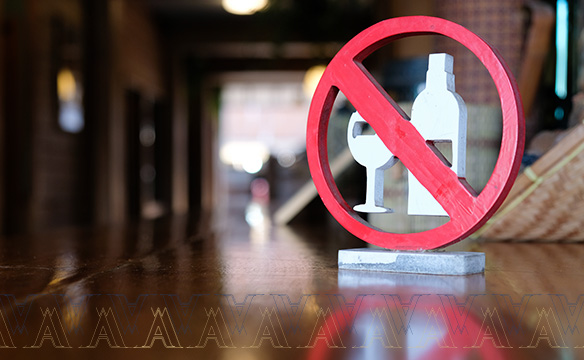 While Dubai has licensed venues where alcohol is served, it's illegal to drink alcohol in public places. Non-Muslim residents can obtain a personal alcohol license for purchasing alcohol from designated stores.

Utility Deposits
When setting up utilities, such as electricity and water, expect to pay a refundable security deposit. Ensure you understand the terms and conditions for these deposits.

Driving License Conversion
Depending on your home country, you may need to undergo a driving test to convert your foreign driving license to a UAE license. Be aware of the requirements and process.

Rent Payments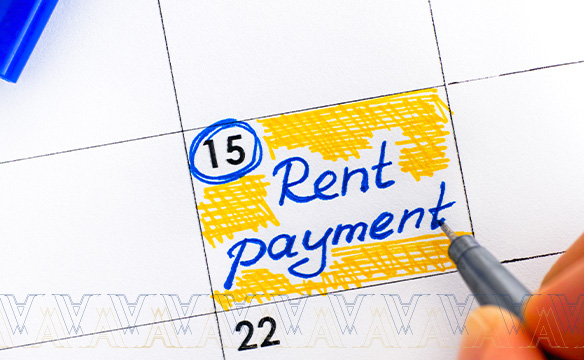 Many landlords in Dubai prefer annual rent payments in advance rather than monthly installments. Be prepared for this payment structure when renting accommodation.

Read also: Ways Tenants Can Pay Rent in UAE: A Complete Guide

Rent Increases
Rent increases in Dubai are regulated. The rent can only be increased as per the Rental Increase Calculator issued by the Dubai Land Department. Ensure you understand the rental laws to avoid unfair hikes.

Annual Leave
Labor laws in Dubai provide for annual leave, but it's essential to understand your employment contract and benefits. Typically, expatriates receive 30 days of annual leave.

FAQs
How do I apply for a work visa in Dubai?
You need a job offer from a company based in Dubai in order to apply for a work visa there. The visa application procedure is normally started by your company, and you'll need to provide the required paperwork, which includes your passport, a medical certificate, and documentation of your living arrangements.

What are the best neighborhoods to live in Dubai for families?
Families should consider living in Arabian Ranches, Jumeirah, The Meadows, or Mirdif as some of Dubai's nicest communities. Schools, family-friendly amenities, and a secure atmosphere for kids can all be found in these places.

Can I buy property in Dubai as a foreigner?
Yes, foreigners are welcome to buy real estate in Dubai. Dubai has created a number of freehold neighborhoods where people from outside the UAE can own property. Popular sites, including Downtown Dubai, the Palm Jumeirah, and Dubai Marina, are among these areas. To guarantee a seamless transaction, it's crucial to become familiar with regional laws and seek legal counsel during the purchasing process.


What is the cost of healthcare in Dubai, and is it of high quality?
The cost of healthcare in Dubai varies depending on the institution and type of care needed. Public hospitals and private clinics are both available in Dubai as healthcare options. In general, Dubai's healthcare system is of a good caliber, and many of its providers adhere to worldwide norms. Private healthcare, which can be more expensive but offers faster wait times and a larger range of services, is frequently chosen by expatriates.

Are there any cultural customs or etiquette I should be aware of when living in Dubai?
Yes, when residing in Dubai, it is significant to be informed of various cultural norms and etiquette. When out in public, especially in conservative settings, dress modestly. It's important to obey Islamic traditions and customs, like avoiding drinking in public and refraining from public shows of affection throughout Ramadan.

How can I find job opportunities in Dubai before moving there?
Before moving, use internet job portals, networking, and contacting international recruitment firms that specialize in the Middle East to uncover career prospects in Dubai. Create a résumé that specifically highlights your skills for the Dubai employment market, and think about going to industry conferences and job fairs.

Is Dubai a safe place to live?
Yes, living in Dubai is absolutely safe. The city has a reputation for having a low crime rate, and the government has put in place strict security measures. To protect your safety and well-being, you must take reasonable precautions, just like in any large metropolis.

What are the top international schools in Dubai for expat children?
Dubai has a number of prestigious international schools, including Dubai American Academy, The International School of Choueifat, Dubai British School, and Gems World Academy, that are available to expat students. These schools offer high-quality instruction and a variety of curricula to meet the needs of families who live abroad.

What is the process for opening a business in Dubai as a foreign entrepreneur?
There are various procedures involved in starting a business in Dubai as a foreign entrepreneur. Choosing a business venture, locating a local sponsor or partner, registering your business with the Department of Economic Development, and acquiring the required licenses and permissions are normally required steps. The procedure has been made more accessible to foreign investors by Dubai's government in recent years.

What is so special about Dubai?
Dubai is renowned for its amazing fusion of heritage and contemporary. It is a major international hub for tourism and business thanks to its recognizable skyline, opulent lifestyle, and dynamic corporate climate. Tax advantages, the city's advantageous location, and its excellent level of living all serve to draw visitors from all over the world. Dubai's dedication to innovation and audacious projects like the Burj Khalifa and Palm Jumeirah also contribute to its attraction.

Summing It Up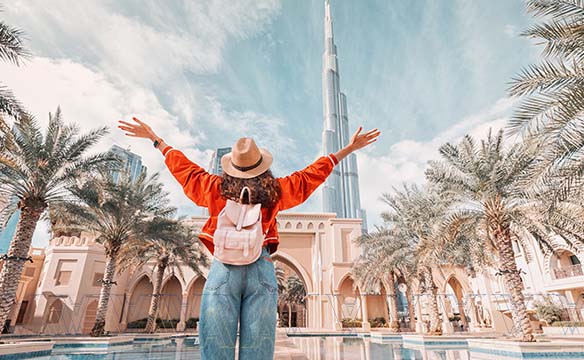 It won't be an exaggeration if we say that Dubai isn't just a city; it's a world of possibilities waiting to be explored.

With its booming economy, tax advantages, safety, and quality of life, it's no wonder that people from around the world choose Dubai as their home.

Whether you're drawn by career opportunities, a vibrant cultural scene, or the promise of a high-quality lifestyle, Dubai has something to offer everyone. It's a city where dreams are not only dreamed but also realized, making it a truly special place to call home.

For more information, check out our helpful guide about the cost of living in Dubai.